What GSK's BLENREP Change Means for US Myeloma Patients
Today GSK announced that they are starting the process of withdrawing their US marketing application for BLENREP after discussions with the FDA and will hold off on their FDA application until future study data from their DREAMM-7 and DREAMM-8 studies are posted in the first half of 2023.
BLENREP (belantamab mafodotin-blmf) was granted accelerated approval in August 2020 by the FDA for relapsed/refractory patients who had received at least four prior treatments including an anti-CD38 monoclonal antibody, a proteasome inhibitor and an immumodulatory drug. It was the first BCMA-targeted therapy to be approved.
The accelerated approval was granted by the FDA based on the DREAMM-2 overall response rate (ORR) study results. The early approval was contingent on GSK's DREAMM-3 Phase III study confirming benefit.
On November 7, 2022, interim results of the DREAMM-3 study were reported. In the DREAMM-3 study, BLENREP alone was compared to the dual pomalidomide/dex combination. In the follow-up at around 11 months into the study, progression free survival (PFS) was longer in the BLENREP group (11.2 months) compared to the pom/dex group (7 months). However, the PFS hazard ratio comparing the two treatments was 1.03 (if the hazard ratio is a 1, it shows no difference between the two treatment arms).
BLENREP also provided a deeper response, with 25% of patients achieving a Very Good Partial Response or better compared to 8% with the pom/dex. Duration of response rates at 12 months were 76.8% for BLENREP vs. 48.4% for pom/dex.
Overall response rate (ORR) was also higher in the belantamab mafodotin arm (41%) vs. pom/dex arm (36%). However, the median overall survival (OS) at the time of the interim results was 21.2 months for belantamab mafodotin vs. 21.1 months for pom/dex, with a hazard ratio of 1.14 (remember, anything over a hazard ratio of 1 favors the control group). This overall survival data was 37.5% mature, so more time may be required to obtain results.
GSK is committed to move forward with currently running DREAMM-7 and DREAMM-8 trials and expects data from these trials to be available in mid-2023. Once they have those results, they can submit a new FDA application for approval, if the data is positive.
The DREAMM-7 study is testing balentamab mafodotin/bortezomib/dex vs. daratumumab/bortezomib/dex. The DREAMM-8 study is testing belantamab mafodotin/pom/dex vs. pom/bortezomib/dex.
Sabine Luik, Chief Medical Officer for GSK, said:
"We respect the Agency's approach to the accelerated approval regulations and associated process. Multiple myeloma is a challenging disease, with poor outcomes for patients whose disease has become resistant to standard-of-care treatments. We will continue the DREAMM clinical trial programme and work with the US FDA on a path forward for this important treatment option for patients with multiple myeloma."
So what happens next, and what does this mean for myeloma patients?
For Patients Currently on BLENREP
If you are a myeloma patient and are currently using BLENREP and obtaining benefit, you can continue using the drug to treat your multiple myeloma.
For Patients Needing BLENREP for Compassionate Use
GSK is now in the process of developing a program to use belantamab mafodotin for compassionate use. This will take some time to create, but the company reiterates its commitment to providing the drug for patients who need it.
BLENREP Studies Will Continue
The DREAMM-3 study data will mature and additional data collection will happen over time. Because BLENREP is also being tested in additional trials, the company will continue those studies and use that data for future FDA applications. Again, the DREAMM-7 and DREAMM-8 studies will also continue.
As a drug that provides a BCMA-targeted therapy differently than a CAR T or bispecific antibody, we hope that the future data shows a positive outcome when the drug is used in traditional myeloma combinations, a more realistic scenario in today's myeloma clinic.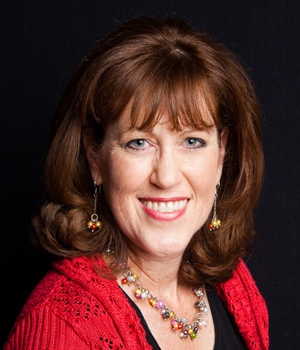 about the author
Jennifer Ahlstrom
Myeloma survivor, patient advocate, wife, mom of 6. Believer that patients can help accelerate a cure by weighing in and participating in clinical research. Founder of HealthTree Foundation (formerly Myeloma Crowd).
Thanks to our HealthTree Community for Multiple Myeloma Sponsors: