BY JIM OMEL, MD There is a hierarchy in reporting information from the American Society of Hematology meeting. (1) Plenary sessions present practice-changing topics. (2) Oral Presentations are carefully chosen from all presented abstracts for their informative value. We can leisurely read (3) abstracts not selected for presentation, or gather information directly from large hanging ASH (4) posters. I experienced a valuable encounter during a poster viewing session. I was reading a rather technical poster associated with Abstract #2101 entitled, Potentiation of Anti-Myeloma Activity of Daratumumab with Combination of Cyclophosphamide, Lenalidomide or Bortezomib via a Tumor Secretory Response That Greatly Augments Macrophage-Induced ADCP submitted by my Irish friend and myeloma clinician/research scientist Michael O'Dwyer. While conveying significant preclinical data, the poster explained how valuable Cytoxan can be when combined with daratumumab, and other drugs such as Lenalidomide (Revlimid), or Bortezomib (Velcade) to induce macrophages to phagocytize (eat!!) myeloma cells. I realized another man was standing beside me reading the same poster. When I glanced and said hello, I realized this was not just a random individual. This was Torben Plesner, MD, who gave the first Oral Presentation of daratumumab at a previous ASH. After introducing myself I asked this world expert about Cytoxan/Dara combination therapy. He agreed with Dr. O'Dwyer's poster findings and commented that Cytoxan has a symbiotic effect on most myeloma drugs, but particularly Dara. Much of this improved activity stems from activating immune function macrophages with subsequent phagocytosis. Dr. Plesner also agreed with the poster that Cytoxan boosts Lenalidomide and Bortezomib, in addition to Dara. I commented that Cytoxan is relatively cheap and perhaps would complement many treatment regimes, and was pleased to learn that Dr. Plesner agreed. Following ASH I contacted Drs. O'Dwyer and Plesner by email and received additional information to share with Myeloma Crowd readers. Dr. Plesner noted that in his practice he "often adds either lenalidomide or pomalidomide to DARA even in patients refractory to these two drugs with the hope of boosting the immune system and improving the response". He then added, "With the new information from Michael adding daily oral cyclophosphamide could prove to be a very viable alternative".
In an email Dr. O'Dwyer explained, "Apart from what we describe, which relates to enhancing the phagocytic activity of macrophages, other potentially beneficial effects of low dose cyclophosphamide include selective depletion of regulatory T cells (Tregs). This can lead to expansion of effector T cells (e.g. Cytotoxic CD8 cells) and NK cells."
Both doctors agreed that there are several examples where the addition of low dose cyclophosphamide has significantly increased the response to agents, such as bortezomib, lenalidomide or pomalidomide. In referring to the poster Dr. Plesner said he "found the observation to be of particular interest because of the recent finding by the group in Amsterdam of reversal of refractoriness to lenalidomide by addition of oral low-dose cyclophosphamide to the treatment. This result is thought to be due to activation of immune functions in particular phagocytosis by low-dose cyclophosphamide and thus bears similarities to Michael's observations that were presented at ASH". The article from Blood which he was referring to is entitled Phase 1/2 study of lenalidomide combined with low-dose cyclophosphamide and prednisone in lenalidomide-refractory multiple myeloma (BLOOD, 10 NOVEMBER 2016 x VOLUME 128, NUMBER 19). The conclusion to be gained by Myeloma Crowd readers from these two scientific leaders is that continuous low-dose cyclophosphamide (Cytoxan) can be a valuable additive treatment when added to many myeloma regimens (Dara, Rev, Vel, Pom). It has been shown to increase effectiveness, and even reverse drug refractoriness in patient with advanced disease. Strongly consider asking your doctor about the value of adding Cytoxan to your new, or your currently failing, treatment regimen.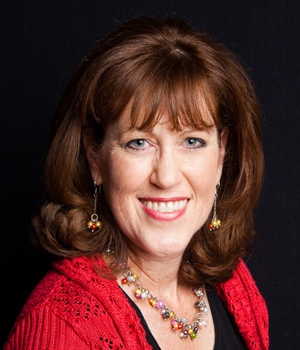 about the author
Jennifer Ahlstrom
Myeloma survivor, patient advocate, wife, mom of 6. Believer that patients can help accelerate a cure by weighing in and participating in clinical research. Founder of HealthTree Foundation (formerly Myeloma Crowd).
Thanks to our HealthTree Community for Multiple Myeloma Sponsors: