ASH 2015: Making the Case for Transplant with Dr. Sergio Giralt, MD
The pre-ASH events kicked off Friday and Dr. Sergio Giralt, MD of Memorial Sloan Kettering Cancer Center spoke at a symposium hosted by the MMRF making the case for the continued use of autologous stem cell transplant in multiple myeloma. Doctors usually share "disclosures" at the beginning of their speeches to note any pharma-related consulting work they do, but the key disclosure Dr. Giralt gave is that he is a "transplanter" and isn't shy about it. He does it because it works. The goal of transplant is to kill as much myeloma as possible right out of the chute for the longest-term overall survival. Almost all patients can have a stem cell transplant, but he said that those who are frail, have serious heart conditions or diabetes, have no caregiver or need physical help to move around or those who simply don't want one should not get a transplant. For those that have pre-exisiting serious conditions, there is 10% mortality rate. But for those who are physically capable, they can proceed. He's even transplanted an 85-year-old who was incredibly active "and didn't need Viagra thank you very much." He posed key questions that surround the use of transplant, especially with the introduction of the newer drugs.
Does it matter when you transplant? Early or late?
After how many cycles?
After a Very Good Partial Response?
What about a patient who plateaus on induction therapy?
For someone who's hit a Complete Response with induction?
He mentioned that he would love to compare these results but that no randomized trials were going on to answer these important questions, but shared some study examples that give piecemeal answers:
He described a CIBMTR study that compared different approaches after induction treatment. After a 12-month time period, one group then went to "salvage" chemo while the others went to autologous transplant. The "salvage" chemo patients had a 92-94% mortality rate at 10 years with the "salvage" chemo while the transplant patients had a 74-76% mortality rate at 10 years. Overall, patients with no response to their induction therapy ended up worse off. He said that the results there weren't dramatically different, but what mattered most was you do after transplant for maintenance treatment.

He compared two other studies - one where patients had melphalan and an auto transplant while the other patients had chemo with lenalidomide. Both studies used lenalidomide induction. On average, patients in the transplant group hit their first relapse at 41 months while the chemo group saw their first relapse much earlier at 26 months. At four years, overall survival was 84% for the transplant group and chemo/Revlimid was 71%.

He showed a study comparing one vs. two transplants by Dr. Cavo. Progression free survival was 50 months for patients with tandem transplants while it was 38 months for patients having a single transplant. Knowing he was in a group where the majority of doctors performed a single transplant if any, he said that "This should open our eyes" to tandem transplant and recommended that if tandems were performed, that they were done at the very beginning of treatment.

He showed results from several trials that lenalidomide maintenance showed considerable benefit. He asked the panel doctors how long they would use Revlimid, and 3 out of 4 would use it until disease relapse.
In his "humble opinion" he concluded by saying that high-dose melphalan is one of the most active agents in myeloma today with 30-40% of patients getting a complete response (CR) for an average of 24 months without maintenance. There is no other single agent with that kind of activity. It is cost-effective and can be given safely to older patients, even those with comorbidities if they have stem cell support. He said that today only 45% of myeloma patients are getting an autologous transplant and he is completely baffled by that. To him, it is like someone saying they don't want to use bortezomib or lenalidomide in their practice. For those who don't do it because they "don't like it," he said the data doesn't support that philosophy. To review the slides from this presentation, click here.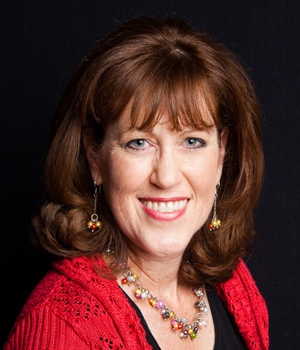 about the author
Jennifer Ahlstrom
Myeloma survivor, patient advocate, wife, mom of 6. Believer that patients can help accelerate a cure by weighing in and participating in clinical research. Founder of HealthTree Foundation (formerly Myeloma Crowd).
Thanks to our HealthTree Community for Multiple Myeloma Sponsors: