ASH 2021: What Clinicians (and You) Want to Know About Treating Myeloma Today
In a Friday symposium session at this this year's American Society of Hematology (ASH) meeting in Atlanta, myeloma experts gathered to share a review of how to treat myeloma patients with today's toolkit of myeloma therapies. The Friday sessions are always a broad overview of myeloma care, while the rest of the meeting includes very detailed information about specific clinical trials.
Dr. Robert Orlowski of MD Anderson Cancer Center moderated the session that included Dr. Irene Ghobrial, Dr. Peter Voorhees, Dr. Larry Anderson and Dr. Morie Gertz.
Myeloma Care in Newly Diagnosed Multiple Myeloma
Dr. Morie Gertz led the topic of newly diagnosed multiple myeloma with a wide range of findings:
He shared a variety of combination therapies using carfilzomb (Kyprolis). He noted that the combination of carfilzomib/cyclophosphamide/dex (KCd) had poor outcomes and should not be used but that carfilzomib/lenalidomide/dex (KRd) or KRD with tranplant was a good option.
In studies, he shared that the use of stem cell transplant still extends Progression Free Survival and should still be considered standard of care
Citing the MASTER trial, adding daratumumab to lenalidomide/bortezomib/dex (RVd) was improving outcomes for patients, even for those with high risk features and that he is moving to quad therapy for most of his patients as personal preference based on the data he is seeing
In a MSKCC study, he noted that over 50% of patients who used the Dara-RVd quad combination achieved minimal residual disease (MRD) negativity, which is a major accomplishment
He noted that maintenance therapy may be changing to a two-drug combination instead of Revlimid alone. He is not sure what the best doublet is for maintenance therapy at this point.
He shared that for newly diagnosed patients, responses deepen over time even up to 2 years, so don't get impatient with a lack of immediate responses
Dr. Voorhees commented that carfilzomib/lenalidomide/dex (KRd) should be used instead of the traditional lenalidomide/bortezomib/dex (RVd) if a patient has existing neuropathy.
Citing the MAIA trial, he suggested that the better choice for newly diagnosed elderly patients was Dara/lenalidomide/dex (Dara-Rd) instead of just lenalidomide/dex (Rd) alone.
Using MRD Testing in Myeloma Care
The experts discussed using Minimal Residual Disease (MRD) testing in their practice with some debate:
Morie Gertz, MD said that he never uses MRD results to change treatments in the clinic (when to start or stop or what to add)
Robert Orlowski, MD, PhD said that he will often collect stem cells and may give the patient the option to hold a transplant if they are MRD negative after the induction therapy
Using CAR T Therapy
Dr. Larry Anderson of UT Southwestern shared information about CAR T in multiple myeloma:
He provided an overview of the CAR T process (cell collection, cell manufacturing, lymphodepleting chemotherapy, cell return with the patient hospitalized and watching for side effects)
Most CAR T therapy is targeting BCMA today
In the KarMMa study of ide-cel (Abecma), the overall response rate was 81% with the average patient staying in remission for just over a year. Those who achieved a complete response stayed in remission for 2 years. The overall survival was 24.8 month for patients who were expected to only live 9 months.
He advocated using CAR T therapy in earlier lines of disease
He shared data on the CARTITUDE cilta-cel CAR T that binds 2 BCMA domains. Patients had a 97.9% overall response rate in the CARTITUDE-1 study and a 95% overall response rate in the CARTITUDE-2 study.
A new LUMMINCAR study had a 94% overall response rate
Doctors are always watching for cytokine release syndrome (CRS) and neurotoxicity (also called ICANS) in CAR T therapy which can be found mostly between days 1-14 of treatment but can linger into later phases of treatment
There are newer CAR T therapies in development going after other targets like GPRC5D
Patients need to be fairly fit to receive CAR T therapy
Using Other BCMA Targeted Strategies
Dr. Peter Voorhees of Atrium Health shared other BCMA targeted strategies:
BCMA directed therapies are especially essential for triple class refractory patients who are running out of treatment options
Belanatamab mafodotin (BLENREP) is an antibody drug conjugate that is approved and can be used off-the-shelf if patients need an immediate BCMA therapy
Known side effects include an eye condition called keratopathy but sometimes patients do not have noticeable symptoms. In studies 31% of patients had grade 3 or higher keratopathy.
BLENREP is usually given every three weeks, but for patients who have eye issues, that dose can be held and given in a more spaced out way, like every 8 weeks
BLENREP is now being tested in other combinations like with pomalidomide/dex and with bortezomib/dex which may help lower or space out the dose
Bispecific antibodies are also BCMA targeting treatments. Dr. Voorhees noted three targeting BCMA: TNB-383B (IV infusion), elrantamab (subq) and teclistamab (subq)
Cytokine release syndrome (CRS) is common (79-90%) but is lower grade (1-2) in bispecific antibodies vs. CAR T therapy
Neurotoxicity with the bispecifics is also not as bad as CAR T (grade 1-2)
Something called gamma secretase can be added to boost the level of BCMA so the treatments have more BCMA to target
There are many other bispecific antibodies in development like from Amgen, Regeneron and others
Bispecific antibodies are off-the-shelf products which make administration easier
Integrating Other Myeloma Therapies for Relapsed/Refractory Patients
Robert Orlowski, MD, PhD from MD Anderson Cancer Center shared how other treatment options can be used for patients who had relapsed after traditional standard of care myeloma medications.
Daratumumab and isatuximab are both anti-CD38 monoclonal antibodies. Dr. Voorhees mentioned that he doesn't see a clear winner between those two. Using isatuximab after a patient has relapsed after daratumumab has pretty low responses but if the treatments are spaced out (for example if a patient relapsed after using daratumumab and then had a CAR T therapy, they could use isatuximab/pomalidomide/dex (IsaPd) following the CAR T)

Dr. Orlowski mentioned that 1q21 gain patients seem to do well with isatuximab

In the ICARIA study, isatuximab/pomalidomide/dex (Isa-Pd) vs. pomalidomide/dex (Pd) showed a doubled progression free survival with the IsaPd compared to Pd alone

The combination of isatuximab/carfilzomib/dex (IsaKd) vs. carfilzomib/dex (Kd) showed a higher complete response rate with the isatuximab group with little progressive disease

Isatuximab is well managed as an IV infusion and Sanofi is working on a subq administration

Selinexor could be used to successfully transition patients to therapies like CAR T
Selinexor could be added to other things. For example, in the BOSTON study, the overall response rate was higher with selinexor/bortezomib/dex
Melflufen has withdrawn its FDA application in the United States because it was not appropriate for patients who had received prior stem cell transplant
Using Additional Myeloma Therapies in Relapsed Myeloma
Irene Ghobrial, MD of the Dana Farber Cancer Institute shared information about venetoclax, CELMoDs and bispecific antibodies for new targets.
Venetoclax can be used to treat 11;14 myeloma but should not be used to treat non-11;14 myeloma. Dr. Ghobrial believes it should be used up front and even in the smoldering myeloma setting for patients with 11;14.

Venetoclax could be used in amyloidosis as a second line therapy. Because many patients with 11;14 have amyloidosis, there is high activity using venetoclax.

She citied results from the BELLINI trial that showed worse overall survival for non-11;14 patients

New combinations using venetoclax are now in clinical trials: venetoclax/daratumumab/dex or venetoclax/daratumumab/bortezomib/dex

A new class of drugs called CELMoDs are in development that are a next-generation of the immunomodulators

The first in the CELMoDs drug class is iberdomide. Many myeloma experts like Sagar Lonial, MD of Emory University say that it can be added to everything (like daratumumab, proteasome inhibitors, dexamethasone, etc)

As a single agent, iberdomide is showing an overall response rate of 54.5% which is better than any of the immunomodulators (like lenalidomide or pomalidomide)
She also mentioned that some bispecific antibodies are going after new targets: talquetamab is targeting GPRC5D (this is subq but could cause some hair loss) and cevostamab is targeting FcRH5.
As you can see, there are many therapies to consider for both newly diagnosed and relapsed myeloma and a significant number in development, which is good news for patients everywhere.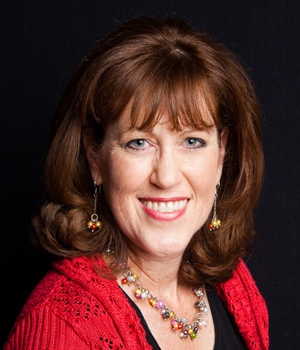 about the author
Jennifer Ahlstrom
Myeloma survivor, patient advocate, wife, mom of 6. Believer that patients can help accelerate a cure by weighing in and participating in clinical research. Founder of HealthTree Foundation (formerly Myeloma Crowd).
Thanks to our HealthTree Community for Multiple Myeloma Sponsors: