Antibody Study Highlights Heidelberg Myeloma Agenda
Adding the monoclonal antibody isatuximab (Sarclisa) to the popular induction combination RVd (Revlimid, Velcade, dexamethasone) demonstrated superior MRD (minimal residual disease) negativity rates in newly diagnosed, transplant-eligible myeloma patients according to Prof. Hartmut Goldschmidt from the University of Heidelberg, Germany.
Based on the Who's Who of myeloma thought leaders in the room, it was obvious that Prof. Goldschmidt's update on isatuximab was one of the more anticipated presentations at the recent American Society of Hematology (ASH) meeting. The authors of the study added "[t]o the best of our knowledge", this is the first study to demonstrate a linkage between adding CD-38 antibodies and reaching MRD negativity.
The case for using MRD as an endpoint was strengthened because the median survival rates have not been reached and it may be some time under the current progression-free survival/overall survival standard.
Patients in the arm that received isatuximab had significantly longer and more durable responses as measured by MRD, with a 17% improvement rates in very good partial response (VGPR) or better.
An analysis of other possible factors led the authors to conclude, "treatment with Isa-RVd (vs. RVd) remained the only significant predictor for increased MRD negativity after induction." There were no significant differences in side effects from the addition of isatuximab in the study of 662 from 67 GMMG (German-speaking Myeloma Multicenter Group) sites.
Anticipating this study at a Friday symposium held two days before Prof. Goldschmidt's presentation, Dr. Robert Orlowski from the MD Anderson Cancer Center said the time as come to "incorporate new agents like isa into patient treatment…a drug like isa, which may rely less on complement-dependent cytotoxicity than daratumumab, could be better, but that's something that still has to be proven in a prospective study…"
"It looks like we're seeing it more and more, that immunotherapy is here to stay and we will use it earlier and earlier," noted Dr. Irene Ghobrial from the Dana-Farber Cancer Institute, "maybe someday MRD will be the new CR (complete remission) in multiple myeloma."
Myeloma Research and Treatment at Heidelberg
Prof. Goldschmidt also presented a study that showed that adding the monoclonal antibody elotuzumab to RVd did not have any effect, positive or negative, on newly-diagnosed patients.
As we learned last year, these presentations are just a sampling of the overall agenda Prof. Goldschmidt is leading with his colleagues at the University of Heidelberg.
"Right now we're focused on the creation and analysis of large-scale clinical studies to further our understanding of myeloma," said Prof. Goldschmidt, "by large studies I mean phase III, 500-700 patients, concentrated mostly in Germany."
Prof. Goldschmidt cited a GMMG study led by the University of Hamburg's Katja Weisel combining isatuximab with carfilzomib (Kyprolis), Revlimid, and dexamethasone which will be reported on at the next ASH. "We are trying to reach MRD negativity to the 10-5 and have 153 patients currently enrolled in the phase II study."
Because of European regulatory standards, the older generation IMiD thalidomide is approved for reimbursement, but the more widely used—almost exclusively—drug in the United States is lenalidomide (Revlimid). According to Prof. Goldschmidt, through the access provided by clinical trials "we give these patients the possibility of accessing new medications and combinations and be part of the process to create new standards in Europe or even throughout the world."
But drug approvals are just part of the agenda for Prof. Goldschmidt's Heidelberg team, "My focus at the moment also includes definitions of patient subgroups. We have cytogenetics, we have ISS (International Staging System), and we have the technology to further refine stratified genetic information on patients."
Basic research also has a strong role in Heidelberg. At this year's ASH meeting, his colleague Lukas John presented an important study showing that myeloma is a spatially heterogeneous disease, which in plain English means myeloma is in different parts of the body in different people and where you look for disease matters. Some parts of the body have "hotspots," others do not, which is essential to know for therapy efficacy.
Additionally, the study focused that the presence of focal bone lesions—the places where myeloma causes destruction on the surface of the bone—may indicate the presence of more aggressive disease that needs treatment. This led to a special project by Niels Weinhold, one "that has some roots from the time he worked with Bart Barlogie," according to Prof. Goldschmidt.
"We know that with myeloma we have diffuse bone marrow infiltration of myeloma cells and we have osteolytic lesions," explained Prof. Goldschmidt, "and that leads to the question: 'Why are the cells in the osteolytic lesions so bad?'" when the become aggressive? Weinhold studies this by taking samples from the marrow and lesions to compare the tumor burden on each.
Heidelberg's team is very deep. Marc Raab "has been working for ten years on refractory myeloma disease" as well as on how the BRAF mutations impact myeloma survival, also spent time in Dana-Farber's myeloma program.
"Niels and Marc have been very active in explaining how the immune system works by characterizing and sequencing myeloma cell mutations' interactions with immune cells," explained Prof. Goldschmidt, "the specificity of action, weigh them, determine the activity of each. Right now we don't know how those immune cells will react against myeloma cells, but we know there is a reaction, although we don't know how often or sustained it is.
"The wish, naturally, will be get the disease to reach MRD negativity, where it cannot be found in the bone marrow, and secondly, that the immune system recovers and reconstructs itself. Once we understand how these changes become refractory, the other, more of a long-term mission, is a cure. Which means MRD negativity plus the recovery of the immune system."
But that's not all. "I'm also still very active in imaging. You know that Jens Hillengass [ed. note: Dr. Hillengass is at Roswell Park Comprehensive Cancer Center in Buffalo, NY] did exceptional work here in Heidelberg, his work created worldwide standards.
"We have prospective studies to determine the role of PET-CT to monitor disease," concluded Prof. Goldschmidt, "we do this simultaneously with MRI and compare the images to determine the pros and cons of each approach. With PET you need a low-level radiation agent. For MRI we have a system called dynamic weighting. We now have 150 patients enrolled, a very strong participation level."
Additionally, Prof. Goldschmidt has spearheaded the building of a Bio Bank, which collects more than 24,000 samples a year from throughout Germany and has a staff of twelve.
That's just a small slice of a full agenda doing its part to cure myeloma.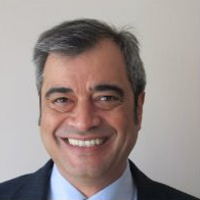 about the author
Greg Brozeit
Greg Brozeit has been with the HealthTree Foundation since 2015 when he began volunteering for the Myeloma Crowd. Prior to that he worked with Dr. Bart Barlogie and the International Myeloma Foundation, inaugurating many myeloma patient advocacy and education programs.
Thanks to our HealthTree Community for Multiple Myeloma Sponsors: