In 2016 the FDA approved Venclexta (venetoclax) for the treatment of patients with chronic lymphocytic leukemia (CLL) who have a chromosomal abnormality called 17p deletion. Later it was found to demonstrate activity in multiple myeloma. Venetoclax monotherapy showed activity among patients with relapsed or refractory multiple myeloma, particularly those with a translocation of t(11;14).
The overall response rate of 79% is remarkable, and is exceptional for patients who have relapsed after taking a proteasome inhibitor, immunomodulator or both.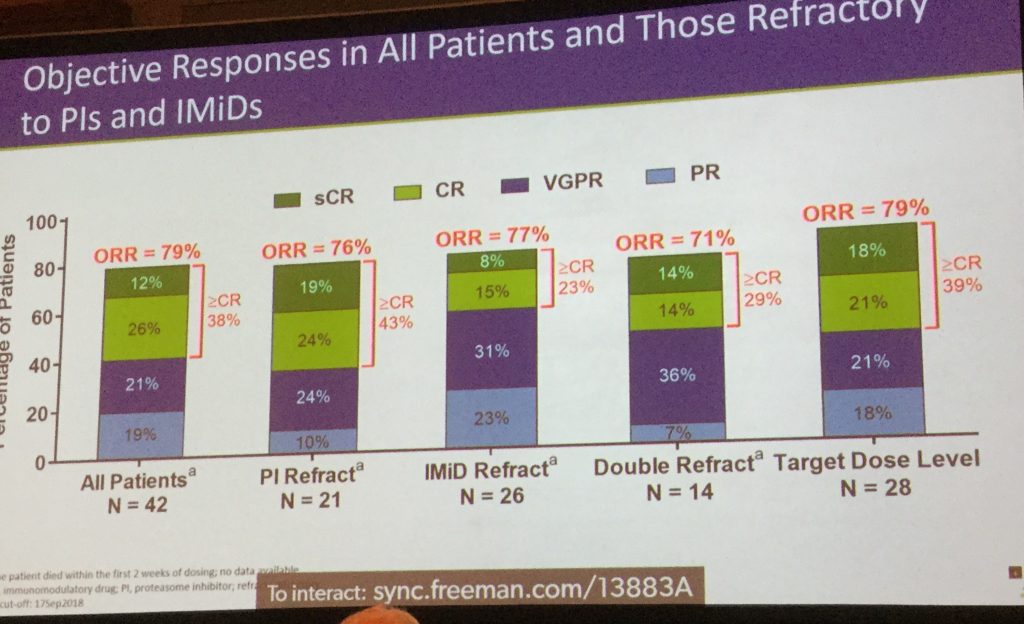 As in the single agent study, this combination has an excellent overall response rate for myeloma patients with a translocation of (11;14). A 100% response rate with 63% greater than complete response (CR). It shows outstanding results even in those with high risk cytogenetics (which includes the deletion of 17p). This a very important addition to the high risk treatment armamentarium.