ASH 2018: Carfilzomib Triplet Combinations Compared
Carfilzomib is a newer proteasome inhibitor that is now being used in the myeloma clinic. One meeting session compared three different uses of carfilzomib for newly diagnosed multiple myeloma patients:
Kyprolis/Revlimid/Dex (KRD) with transplant VS.
Kyprolis/Cytoxan/Dex (KCD) with transplant VS.
12 cycles of KRD with no transplant
Which one would offer the longer remissions?
KRD with transplant has shown some very good results as has KRD without transplant. When I asked myeloma experts to share their top 5 abstracts, two of the four specialists chose
Abstract 121.
This abstract is intended to answer the question in a head-to-head study as to which is best.
The title of this abstract is "Carfilzomib-Lenalidomide-Dexamethasone (KRd) Induction-Autologous Transplant (ASCT)-Krd Consolidation Vs Krd 12 Cycles Vs Carfilzomib-Cyclophosphamide-Dexamethasone (KCd) Induction-ASCT-Kcd Consolidation: Analysis of the Randomized Forte Trial in Newly Diagnosed Multiple Myeloma (NDMM)."
The median follow up of the comparison is only 20 months, so more time is required to determine if the results for overall survival. The conclusions of the trial are as follows:
KRD/Transplant/KRD maintenance was better than KCD/Transplant/KCD maintenance
KRD for 12 cycles improved very good partial responses, stringent complete reposes and MRD negativity compared to the KCD/Transplant/KCD maintenance

For those of you who are somewhat transplant doubters, the early study outcomes showed that KRD by itself for 12 cycles and KRD with transplant had similar results.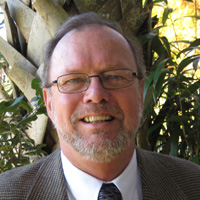 about the author
Gary Petersen
Gary is a myeloma survivor and patient advocate. His work centers around helping patients live longer by helping them to find facilities who are beating the average survival statistics. You can find Gary's site at www.myelomasurvival.com and follow him on Twitter at @grpetersen1
Thanks to our HealthTree Community for Multiple Myeloma Sponsors: