ASH 2016: HIV Drug for Multiple Myeloma Helps Restore Sensitivity to Proteasome Inhibitors
In an ASH 2016 session
, researchers reported on a Phase II study where an HIV drug called nelafinavir was used for 34 patients who had become refractory to proteasome inhibitors. Two-thirds of these patients responded to the new agent when added to standard myeloma drugs. Christoph Driessen, MD, PhD of Kantonsspital St. Gallen in Switzerland reported that adding nelfinavir restored activity of bortezomib (Velcade) and dexamethasone in patients who had become refractory to bortezomib. This included high-risk myeloma patients. Adding nelafinavir did not add significant toxicity. According to MedPage Today:
"The objective response rate of 65% observed in this very advanced, heavily pretreated, mostly dual-refractory patient population is exceptional," said Driessen. "Our results warrant further development of nelfinavir as a sensitizing drug for proteasome inhibitor-based treatments and multiple myeloma therapy."
For patients who are refractory to proteasome inhibitors, current treatment options typically see a 30% response rate (using pomalidomide, carfilzomib or daratumumab). Nelfinavir increases regulation of IRE1/XBP1, which is associated with restoring myeloma cell sensitivity to proteasome inhibitors. The discovery of the relationship between nelfinavir and IRE1/XBP1 levels in a phase I trial led to the Phase II study. In the phase II study, patients received six cycles of nelfinavir with Velcade and dex. They were followed until progression and then were switched to a different myeloma therapy. According to Driessen, 22 (65%) patients achieved at least a partial response with the addition of nelfinavir. Notably, in patients with high-risk cytogenetics, the overall response rate was 77%. Patients who had received more than 5 prior lines of therapy responded less frequently (61%) vs. patients with fewer than 5 lines of treatment (69%). How the drug will be used in the future is uncertain. Nelfinavir lost patent protection long ago and the investigators had to secure a grant to purchase the drug for use in the trial.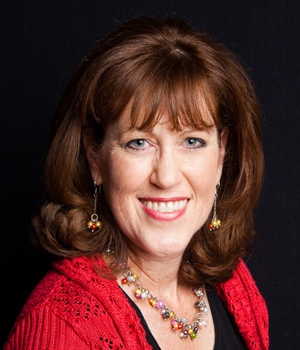 about the author
Jennifer Ahlstrom
Myeloma survivor, patient advocate, wife, mom of 6. Believer that patients can help accelerate a cure by weighing in and participating in clinical research. Founder of HealthTree Foundation (formerly Myeloma Crowd).
Thanks to our HealthTree Community for Multiple Myeloma Sponsors: