ASCO 2020: KRD vs. VRD for Newly Diagnosed Multiple Myeloma
The long awaited interim results of efficacy and toxicity from the phase 3 ENDURANCE trial (E1A11) for Newly Diagnosed Multiple Myeloma failed to show a superior Progression Free Survival (PFS) with Kyprolis, Revlimid and Dexamethasone (KRd) when compared to Velcade, Revlimid and Dexamethasone (VRd), the current standard of care for newly diagnosed multiple myeloma patients.
These results are important because initial therapy has the greatest impact on patient outcomes in multiple myeloma.
This trial was also designed to examine the effect on overall survival of the indefinite use of lenalidomide maintenance vs. a fixed duration of 2 years.
This ECOG-ACRIN (Eastern Cooperative Oncology Group and the American College of Radiology Imaging Network) study was designed based on results from previous smaller Phase II studies that suggested the second generation proteasome inhibitor Carfilzomib (Kyprolis) was more effective than Bortezomib (Velcade). Although a higher incidence of greater than Very Good Partial Response (VGPR) was seen with KRd over VRd (73.8% vs 64.7%) p=0.002, this did not result in an improved Progression Free Survival (PFS).
After Dr. Shaji Kumar, the lead investigator, presented this trial, Dr. Jesus Berdeja did a brief presentation highlighting additional data. He also points out that we now have two equivalent proteasome inhibitors to choose from.
Trial Highlights
1087 patients were enrolled between December 2013 and February 2019 at 272 centers in the US
The median age was 65 years
The trial did not include High Risk Multiple Myeloma patients, defined by any of the following: deletion 17p, translocations 14;16 or 14;20, high-risk GEP70 (Gene Expression Profile), an LDH level >2xULN (upper limit of normal) or plasma cell leukemia
Patients with the 4;14 translocation were included despite its current classification as a high risk cytogenetic
Patients in the study were not planning on an upfront autologous stem cell transplant or were transplant ineligible
Treatment Schedules
Patients received VRd: bortezomib 1.3 mg/m2 on days(d) 1, 4, 8, and 11 (d 1, 8 for cycles 9-12), len 25 mg d 1-14, and dex 40 mg d 1, 2, 4, 5, 8, 9, 11, 12 of a 3-week cycle for 12 cycles
Or patients received KRd: carfilzomib 36 mg/m2 d 1, 2, 8, 9, 15, 16 with len 25 mg daily on d 1-21 and dex 40 mg weekly, in 4 week cycles for 9 cycles.
Maintenance included lenalidomide 15mg d 1-21 every 4 weeks
Two Key Trial End Points
The trial was looking at two key end points:
Progression Free Survival (or how long patients went without relapsing) when comparing KRd vs VRd for the 36 week treatment

Overall survival for the second randomization of Lenalidomide maintenance indefinitely vs. fixed duration of 2 years.
As of the second of three planned interim analysis, data cut-off January 7, 2020 the results were as follows:
| | | |
| --- | --- | --- |
| | KRd | VRd |
| Median Progression Free Survival | 34.6 months | 34.4 months |
| Overall Survival (with 95% confidence interval) | 86% | 84% |
* PFS treatment hazard ratio KRd/Vrd was 1.04 (95%CI, 0.83-1.31); p=0.74.
Side Effect and Trial Exit Comparisons
| | | |
| --- | --- | --- |
| | VRd | KRd |
| Over Grade 3 toxicity rates | 41% | 48% |
| Peripheral neuropathy | 8% | 1% |
| Combined cardio, pulmonary and renal | 5% | 16% |
| Patients taken off trial to use other MM therapies | 18% | 14% |
| Patients taken off trial because of severity of side effects | 17% | 9% |
| Patients taken off trial because of disease progression | 6% | 4% |
| Patients who withdrew from the trial | 7% | 4% |
Conclusions
Dr. Shaji Kumar concluded that these results prove that VRd should remain the standard of care and that VRd should be the backbone upon which quadruplet therapies should be designed.
Dr. Jesus Berdeja pointed out two important differences in the regimens given that they are of equal efficacy:
Peripheral neuropathy was an issue for patients and more Kyprolis patients (61.6%) were able to stay on treatment compared to the Velcade patients (43.3%)
Cost was higher on the KRd: KRd costs were an additional $15,893 per cycle and for this trial design, it cost a total of $98,272 more than VRd for the complete regimen
Dr. Berdeja concluded that comorbidities and toxicity profiles should guide the choice for each patient.
As with all things myeloma there has been a great deal of conversation among myeloma specialists on Twitter about these results. Some interpret this as VRd is not better than KRd. Some see it as we have a choice, and some question certain aspects of the trial design.
However you the patient are now armed with info to discuss this with your myeloma specialist and decide together what's best for you!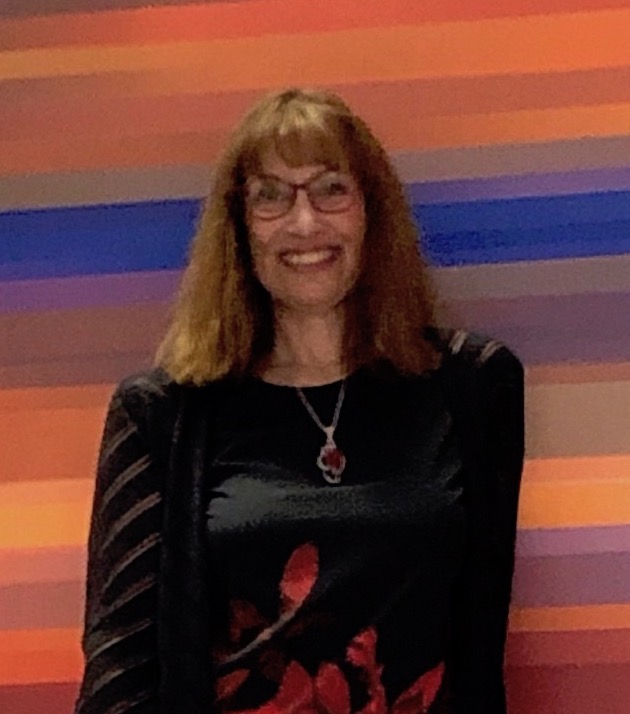 about the author
Bonnie Falbo
Bonnie is a Myeloma Coach and the caregiver for her husband with Multiple Myeloma. They live at the foot of the Blue Ridge Mountains in Afton, VA with their 2 dogs and 2 cats.
Thanks to our HealthTree Community for Multiple Myeloma Sponsors: