ASCO 2017: CAR T Cell Therapy Shows Incredible Results in Myeloma
At the recent ASCO 2017 conference, CAR T cell therapy demonstrated unprecedented results in several studies for myeloma patients.
Chinese Study
A CAR T cell BCMA Chinese study presented at ASCO 2017 also showed incredible results for Legend Biotech. Thirty three out of 35 patients (94%) with relapsed or refractory multiple myeloma experienced clinical remission after CAR T cell BCMA treatment. Wanhong Zhao, MD, PhD, an associate director of hematology at The Second Affiliated Hospital of Xi'an Jiaotong University in Xi'an, China presented phase I study results showing that all patients achieved clinical remission (complete response, very good partial response, or partial response) within two months of infusion with CAR T-designated LCAR-B38M CAR T cells. According to an article in OncLive:
"Of the 19 patients who have been followed for a minimum of 4 months, 14 have reached stringent complete response criteria, 1 patient has experienced partial response, and 4 others have achieved very good partial remission. LCAR-B38M CAR-T technology exerts quick and reproducible therapeutic effects in refractory and relapsed multiple myeloma patients," Zhao said. "More than 12 months' follow-up of early patients shows durable and stringent complete remission, which raises hopes of cure."
Early CAR T Cell therapies (UPENN's leukemia studies) targeted a protein called CD19, but newer studies target BCMA, which was found to play a role in the progression of multiple myeloma in 2004. CAR T Cell therapy seem to be particularly effective in blood cancers but not solid tumors.
Patients were infused with a median 4.7 (0.6 ~ 7.0) × 10e6/kg of LCAR-B38M CAR-T cells, split into three doses over a week. Zhao said the treatment began showing efficacy as early as 10 days after initial injection of CAR T cells. Overall objective response rate was 100% and 33 (94%) patients had an evident clinical remission of myeloma within two months of infusion. None of the patients who achieved stringent complete response have experienced relapse. Five patients have been followed for 12 to 14 months, and all 5 remain in stringent complete response status and are free of minimal residual disease. Researchers observed a single incidence of disease progression from very good partial remission—an extramedullary lesion that reappeared 3 months after disappearing on CT scans. Zhao said the data shows that LCAR-B38M technology also has an encouraging safety profile. Most patients (85%) experienced cytokine release syndrome (CRS), a common and potentially dangerous side effect of CAR T-cell therapy, but the condition was generally transient and symptoms were described as "mild and manageable." CRS symptoms can include fever, low blood pressure, and difficulty breathing, hypotension, and tachycardia. Only 2 patients (5.7%) experienced a grade ≥3 CRS, both grade 3. Both patients recovered after treatment with an anti-inflammatory. No patients experienced neurologic side effects, another common and serious complication from CAR T-cell therapy.
A future trial of 100 patients in China is planned with a similar trial in the US planned for 2018. The hope is to also benefit patients with newly diagnosed multiple myeloma.
"Although recent advances in chemotherapy have prolonged life expectancy in multiple myeloma, this cancer remains incurable," said Zhao. "It appears that, with this novel immunotherapy, there may be a chance for cure in multiple myeloma, but we will need to follow patients much longer to confirm that."
BlueBird Bio
Another study from Bluebird Bio and Celgene Corporation testing a BCMA CAR T Cell therapy showed an overall response rate of 78% in their phase I study for relapsed/refractory myeloma patients.
"bb2121 has demonstrated exciting clinical response in heavily pretreated myeloma patients including stringent complete response and minimal residual disease (MRD)-negative disease," said investigator Yi Lin, MD, PhD. "In addition to the exciting clinical response, we also have not seen any severe toxicities to date, making this a very promising treatment regimen in myeloma."
The Bluebird Bio follow-on study enrolled heavily pretreated patients who had received a median of 6 prior therapies and all had completed a stem cell transplant. Half of the patients in the study had high risk myeloma genetic features. These patients had been treated with standard myeloma therapies including: daratumumab (64%), lenalidomide (100%), pomalidomide (82%), bortezomib (100%), and carfilzomib (82%). Patients were treated by removing T cells via a blood draw. Their T cells were shipped to a central facility for manufacturing. They each received a conditioning chemotherapy regimen with cyclophosphamide and udarabine for three days, with two days of rest before the CAR T cell infusion. According to Targeted Oncology:
Lin, assistant professor of medicine and oncology at Mayo Clinic, noted that this was the first multi-center myeloma CAR T-cell study with central manufacturing, "thus testing, in addition, the feasibility of making CAR T cells available to more patients."
In this 11-patient study, five different dosing levels were tested: 5.0 x 107 (cohort 1), 15.0 x 107 (cohort 2), 45.0 x 107 (cohort 3), 80 x 107 (cohort 4), and 120 x 107 CAR-positive T cells (cohort 5). The first 9 patients, in the 5.0 x 107, 15.0 x 107, and 45.0 x 107 dose cohorts, were tested for myeloma levels to test how well the treatment impacted their myeloma. After 2 weeks or beyond, all patients enrolled in cohorts 2 and 3 who had bone marrow involvement at baseline had no detectable multiple myeloma cells in their bone marrow. Four patients were tested for minimal residual disease and were found to be negative. No disease progression was observed in active dose cohorts as of May 4, 2017, a range of follow-up between 8-54 weeks.
"It is impressive to see objective responses in all patients treated at dose levels of 150 x 106 CAR+ T cells or higher in such a heavily pretreated population, including those with high tumor burden. We are encouraged by the duration and depth of responses, and pleased that the safety profile remains readily manageable," said David Davidson, M.D., chief medical officer, bluebird bio. "Although these data are still early, it is encouraging that no patient in the active dose cohorts has had myeloma progression. In light of these results, we look forward to initiating the expansion phase of the CRB-401 study in the coming months."
There were no grade 3 or higher side effects including neurotoxicity or cytokine release syndrome. No patients were given tocilizumab or steroids to manage the side effects. Most side effects were grade 1 and the most common included neutropenia (89%), leukopenia (67%), and anemia (44%).
"We are pleased that these early data from our ongoing phase I study of bb2121 demonstrate objective antitumor responses in heavily pretreated patients with multiple myeloma," David David- son, MD, chief medical officer of Bluebird Bio, the company developing bb2121 in collaboration with Celgene, said in a statement. "We are also encouraged by the safety profile to date, particularly the lack of severe cytokine release syndrome or neurotoxicity. In light of these positive data, and thanks to the multiple participating clinical sites and centralized manufacturing infrastructure we and our partner, Celgene, have built for this program, we anticipate efficiently completing the dose-escalation stage of the trial and initiating the expansion cohort."
The ongoing CRB-401 trial is currently enrolling patients at 7 sites within the United States, with an anticipated total enrollment of 50 patients. To learn more about this study on SparkCures, click here.
Novartis and UPENN
Novartis and UPENN are collaborating in their CAR T Cell research in the US and published articles at last year's ASH conference in San Diego on their progress. At ASCO 2017, Carl June, the Richard W. Vague Professor in Immunotherapy at the Perelman School of Medicine, University of Pennsylvania, was honored with the 2017 David A. Karnofsky Memorial Award and Lecture for pioneering the use of engineered T cells in targeted cancer therapy and for leaving a lasting mark on the field of cancer immunotherapy. His initiation of global CAR T Cell research was honored and his early work has opened the door to phenomenal outcomes for patients.
"I am honored to be receiving an award named after Dr. Karnofsky, who made so many discoveries that are still used in our daily practice," Dr. June said. "I'm very proud to represent the field of cancer immunotherapy in general, and those developing CAR-T cells in particular, in accepting this award, which symbolizes the recent advances and pending [U.S. Food and Drug Administration] approvals of targeted therapies of cancer using engineered T cells."
To find all UPENN clinical trials using CAR T Cells, click here:
UPENN CAR T Cell CD 19 and Transplant Trial
UPENN BCMA CAR T Cell Trial
The Myeloma Crowd's Support of CAR T Cell Research
The Myeloma Crowd is thrilled to be funding CAR T Cell research targeting both BCMA and CS1 at the University of Wurzburg in Germany through its Myeloma Crowd Research Initiative. You can support this groundbreaking research by donating here: https://give.crowdcare.org/mcri. The ASCO 2017 research announcements have made national news at major outlets like NBC and CBS as well as major hematology and oncology news sources. In a Tweet, Keith Stewart of the Mayo Clinic in Scottsdale summarized the potential of CAR T Cell BCMA treatment by saying simply, "This is the future."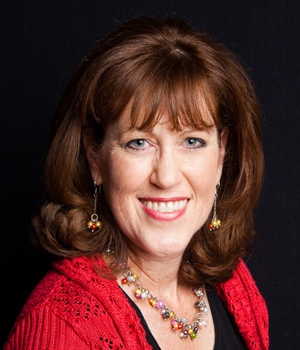 about the author
Jennifer Ahlstrom
Myeloma survivor, patient advocate, wife, mom of 6. Believer that patients can help accelerate a cure by weighing in and participating in clinical research. Founder of HealthTree Foundation (formerly Myeloma Crowd).
Thanks to our HealthTree Community for Multiple Myeloma Sponsors: