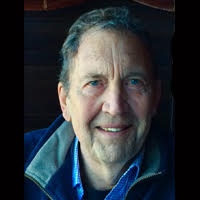 The Myeloma Crowd would like to honor the life and memory of myeloma patient advocate and Myeloma Crowd Patient Advisory Board member Eric Hansen, who died on Thursday in a single-car accident while driving in British Columbia. His accident could have been medically related but the details of the accident are unknown.
Eric Hansen (1943-11/27/2018) was a dedicated patient advocate who believed that patients needed to learn as much as they could about their disease in order to get their best outcomes. Eric reached out to the Myeloma Crowd several years ago and wanted to give back to other patients. He wrote articles and helped us cover the ASH conference for multiple years. Eric also hosted videos on Patient Power, helping spread the word that the most successful patients were also self-advocates. Eric was a gentle and delightful person who was kind to everyone he met.
Eric graduated from Juneau Douglas High School in 1961 and from the University of Montana, Missoula in 1965 with degrees in Journalism and Forestry. Eric obtained his private pilot's license in 1962 and served in the US Army. He was a First Lieutenant in Vietnam from 1968-69 in the highlands LZs (remote landing zones from where to strike) in Plei Ju. Agent Orange was being sprayed in the area and Eric believed that this caused his multiple myeloma.
When Eric returned home, he worked for the State of Alaska as Chief of the Medical Division from 1971-1994. The joy of his life was his daughter, Heidi, who was born on Christmas Eve in 1976. The nurse brought her out for him to hold, bundled up in a Christmas stocking.
He married his wife Jeanne in 1992 and was an Environmental Inspector on pipelines throughout the United States representing landowners from 1994-2006. In 2006 Eric retired and bought a 42 foot Nordic Tug boat called "The Far Point" and cruised from Maine and along the East Coast, spending one winter in the Bahamas. His travels lasted six years when he brought it home to Juneau in 2012. Eric lived and flew float planes privately all over Southeast Alaska.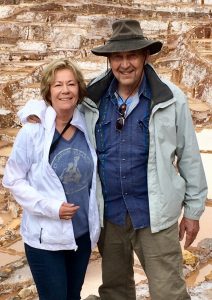 Eric was diagnosed with multiple myeloma in 2012 and began a different journey with the same energy and commitment as his other travels.
After his diagnosis and successful stem cell transplant, he began traveling with Jeanne to exotic locations like Macchu Pichu, the Galapagos, the Panama Canal, Stonehenge, Cinque Terra and Lake Como, Iceland, South Africa, Paris, Barcelona and many cruises, including an Atlantic crossing on the Queen Mary.
Our prayers are with Jeanne and Heidi at this time and we thank Eric and his family for his many efforts to help other patients deal with this ever-challenging disease. He will be deeply missed.
You can find all of Eric's Myeloma Crowd articles here.