A New CAR T Target in Multiple Myeloma: GPRC5D
The myeloma therapy arsenal is growing in number and new therapies are improving the life span of multiple myeloma patients. Examples of this include CAR-T therapy, monoclonal antibodies, bispecific agents, and antibody drug conjugates. Dr. Fredrik Schjesvold, founder and leader of the Oslo Myeloma Center at Oslo University Hospital said these new advances are "really changing the disease."
One of these new therapies is the MCARH109, a chimeric antigen receptor (CAR) modified T cells for the treatment of multiple myeloma that target GPRC5D (a protein receptor) in the myeloma cells.
Most of today's CAR T therapies in clinical trials are targeting BCMA, so this new target is an interesting option, especially for patients relapsing on BCMA therapies.
According to an article published in Blood in November 2018, GPRC5D expression was found in bone marrow cells from patients with multiple myeloma. Additionally, they have found that the expression of GPRC5D is independent of BCMA (the most common target for CAR-T therapy). An experiment was done in mice that were engrafted with a human multiple myeloma cell line. They then evaluated a CAR-T targeting GPRC5D. The results showed no signs of toxicity related to the treatment, elimination of the multiple myeloma cells, and increased survival compared to the group of mice not receiving the CAR T. The study concluded that GPRC5D could be a great target for CAR-T therapy and could even treat patients that relapse after CAR-T BCMA therapy.
Now, just three years after the article from Blood was published, the first results of the Phase I in-human dose-escalation trial of MCARH109 were presented at the recent ASH 2021 meeting.
In this study, 18 patients with relapsed or refractory multiple myeloma were enrolled and underwent apheresis between 09/2020 and 07/2021. Twelve patients with the following characteristics have completed MCARH109 treatment:
The median age of the patients was 59 (37-76) years
The patients received a median of 8 (4-14) previous lines of therapy
92% of the patients were penta-exposed (treated with lenalidomide, pomalidomide, bortezomib, carfilzomib, and daratumumab)
100% of the patients were triple refractory (resistant to proteasome inhibitors, immunomodulatory agents, and monoclonal antibodies)
58% of the patients had prior treatment with BCMA targeted therapy including 6 patients who received prior BCMA CAR T therapy
25% of the patients had non-secretory myeloma
50% of the patients had extramedullary plasmacytoma at baseline
92% of the patients were refractory to the last line of therapy
92% of the patients received bridging therapy after apheresis prior to MCARH109 infusion
In this study, there were no dose-limiting toxicities. Side effects were reported as follows:
Cytokine release syndrome (CRS) grade 1-3 occurred in 92% of the patients with only one patient with grade 3 event; 25% of the patients received tocilizumab and 8% received dexamethasone for the treatment of CRS
There were no neurologic toxicities reported to date (as of December 13, 2021)
25% of the patients had grade 1 nail changes, possibly related to MCARH109
All treated patients were followed for at least 2 weeks (median: 13.0 weeks; range: 2.0-39.1 weeks) and responses to treatment were reported:
83% of the patients had at least a minimal response or better (2 responses unconfirmed):

Two patients achieved minimal response
Three patients achieved partial response
Three patients achieved very good partial response
Two patients achieved stringent complete response (sCR)

56% of the first 9 patients were minimal residual disease (MRD) negative in the bone marrow by multicolor flow cytometry (sensitivity: 10-5)
100% patients with prior BCMA CAR T therapy had a response with 2 patients achieving sCR
75% of the patients are progression-free and followed without additional therapy
The authors concluded that MCARH109 has a very manageable safety profile with no serious or unexpected toxicities. This dose-escalation study (NCT04555551) is ongoing with additional patients planned for treatment at higher doses. Efficacy is promising in heavily pre-treated relapsed and refractory multiple myeloma, reflected in high rates of clinical response as well as MRD-negativity, including at doses as low as 25x106 CAR T cells. Clinically important, all 6 patients who relapsed after BCMA CAR T therapy responded to GPRC5D targeted CAR T therapy, including two patients who achieved a stringent complete response.
This new treatment represents a potentially helpful opportunity for patients with relapsed or refractory multiple myeloma, even patients who had received CAR-T BCMA. The study is ongoing and we look forward to more results in the future.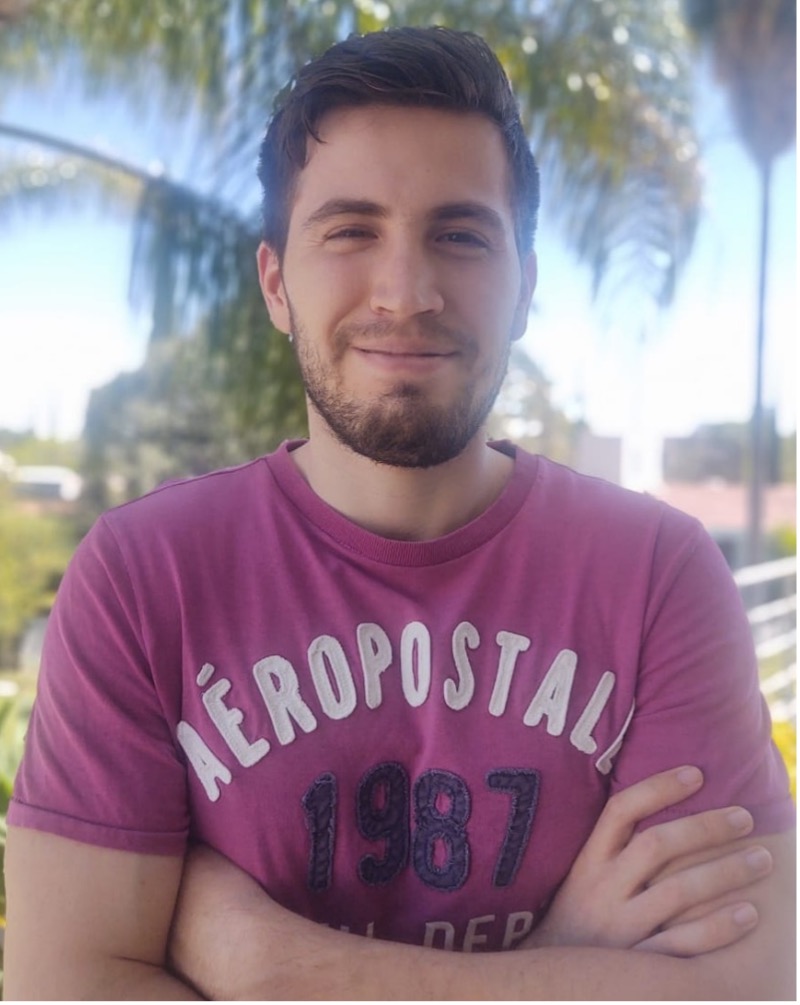 about the author
Felipe Flores
Felipe is an International Medical Graduate who is part of the HealthTree Patient Experience team. In his free time, he loves playing soccer, watching Netflix series and exercising.
Thanks to our HealthTree Community for Multiple Myeloma Sponsors: