The HealthTree Foundation has given me the opportunity to be "behind the scenes," observe and experience the commitment and dedication of physicians, medical staff, researchers, patients, and caregivers past and present. On a Saturday morning or afternoon, you might find Jenny Ahlstrom moderating live webinars on a myriad of topics related to the past, present and future of multiple myeloma. I learned and continue to learn the "lingo" of what is important to focus on: minimal residual disease (MRD), monoclonal protein, CRAB (calcium, renal failure, anemia, bone lesions), FISH test, and the list goes on. While watching a webinar in the early part of our journey, I was astounded when the doctors shared new modalities and drugs coming down the pike waiting for approval such as administering chemotherapy by injection instead of 5 hours of infusion as an outpatient. Renowned physicians from around the world spoke with glee as they discussed with sincerity how to improve the quality of lives of patients and their families. I marveled: "Wow they do care!!" I can't believe what I am listening to!
It has been almost one year since my husband, Issy (Isadore) was diagnosed with IGG Lambda multiple myeloma. He hobbled around for eight months with a slight fracture of his ankle until we sought a second opinion from a podiatrist who noticed bone loss. Dr. Craig Breslauer noted "just want to make sure we are not missing anything." A referral to a rheumatologist and then to a hematologist/oncologist began our journey which has changed our lives forever.
I still recall walking into my bedroom and beating the pillows, crying quietly after my husband informed me about the referral to a hematologist/ oncologist. Having worked at Memorial Sloan Kettering over thirty-six years ago, I knew "this was the big league, this was traumatic., this was very serious, this could be life or death." During the second meeting with a hematologist/oncologist, the diagnosis was confirmed. I could not stop crying, the doctor said: "You'd better get a hold of yourself." After the consultation, I did not remember anything, not the trip to the pet store, nor the grocery store or shoe store. I knew I could not work with this doctor, let alone trust that he was invested to save my husband's life and ensure his well being. It is not easy changing doctors or hospitals, or obtaining medical records, but I learned how to do it, "It is your right." "You are entitled". I learned that and much more from the mentors and Coaches I continue to work with through the HealthTree Foundation.
It was a stroke of luck that I discovered HealthTree and bear witness to the ingenuity, commitment, creativity and dedication of Jenny Ahlstrom, at the helm as founder of the organization, and Rozalynn Hite, Director of the Coaching Program. The team of patients/caregivers within the coaching program, engineered by HealthTree empowered me by sharing their skills, experiences, and providing invaluable information. They gave me confidence to stand up, advocate and question. John, one of several Coaches referred us to his myeloma specialist which has made a significant difference. Myeloma 101: you need a specialist directing the course of treatment- this is key. A local hematologist/oncologist is fine to administer the treatment, but a physician who specializes in myeloma to create the treatment plan is paramount. Thank you, John!
A small world it is. In 1988 I worked in New York City with another one of our Coaches, Sonja. We began our careers as newly graduated Clinical Social Workers together. She is now a caregiver to her husband as well. She helped me understand the effects the medication had on her husband's personality. She called it "the monster". Issy, like her husband, became hypersensitive to sounds. The food I cooked stopped tasting right, his taste buds changed. Minor incidents were blown out of proportion, and he became irritable and short tempered. Who is this man??? Cancer is not easy, there are no handbooks to the mundane changes and accommodations that one needs to make. I have shared without judgement my experiences with Sonja and am no longer alone. Our shared vignettes are discussed with a sprinkling of humor instead of shame. I have developed more tolerance and understanding, after all I am not perfect!
Thank you HealthTree Foundation. Thank you to all of my Coaches, mentors and everyone connected to the foundation. You are a blessing!
Gratefully,
Shelley Sadow-Frankel
Wife, Best Friend, Caregiver, Case-Manager, Advocate for my husband and love, Issy Frankel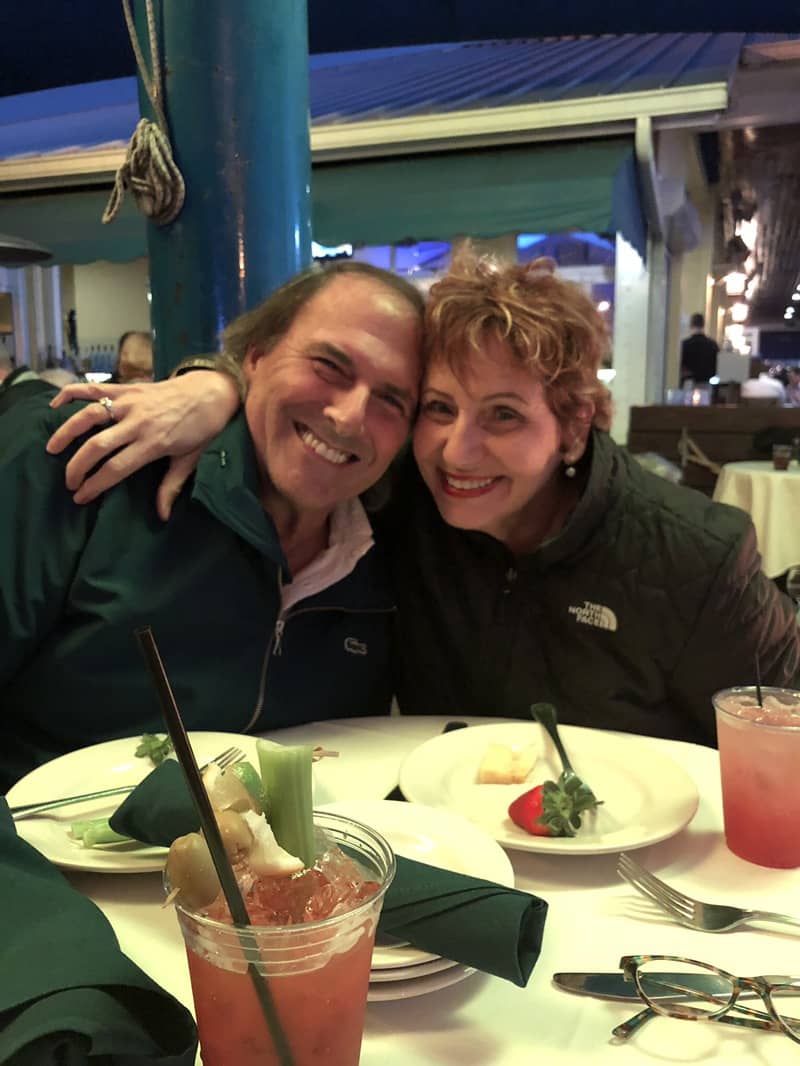 Shelley and Issy live in Florida where they relocated in 2018 from New Jersey. Shelley is a retired Child and Adolescent Therapist and School Social Worker. Issy is retired from Home Depot where he was the "go to person" and garnered many awards for customer service. Issy enjoys bowling, gardening and playing cards. He is a staunch Yankee fan who collects baseball memorabilia. Shelley spends her time, gardening, cooking, reading and loves Latin dancing.
Find or become a myeloma coach