IMS 2022 In Review with Saad Usmani, MD, Memorial Sloan Kettering
The International Myeloma Society hosted it's first live meeting last week in Los Angeles since the COVID pandemic and the meeting will occur annually going forward. This is a unique myeloma-only meeting where both junior and senior international myeloma investigators present what is happening in myeloma and where we go from here. HealthTree for Multiple Myeloma covered the meeting and met with many myeloma specialists on a variety of topics. The meeting was full of hope with 1700 live attendees and 800 virtual attendees.
Dr. Usmani shared the following key takeaways from the meeting:
The Impact of the Immune System
Sessions were presented on cell biology to determine what is happening with the immune system and why patients are progressing from early precursor conditions like MGUS and smoldering myeloma to active myeloma. Also important is to watch the immune system to determine who responds best to immunotherapies and why. Immune system factors that help a patient to respond better to therapies such as CAR T and bispecific antibodies are being studied.
New Immunotherapies
Sessions were also presented about bispecific antibodies and CAR T cell therapy and some of the side effects we have to watch out for. Another session reviewed how the immune system recovers post-immunotherapy and another discussed new targets for these cellular therapies. Another important question to answer is will it be possible to predict responses for these immunotherapies in specific patients?
More detail was also discussed, like how a BCMA mutation could be identified and new way of approaching that mutation could be performed.
Quad vs. Triple Therapies for Newly Diagnosed Myeloma
One session covered how quad therapies like daratumumab/lenalidomide/bortezomib/dexamethasone (Dara-RVD) showed better impact compared to RVd alone in newly diagnosed patients. According to Dr. Usmani, there is growing group consensus that quad combiantions are the way to go at the beginning of therapy for newly diagnosed patients.
Changing Therapy Paradigms
Another question addressed at the meeting is that while stem cell transplant is still important, will other cellular therapies replace transplant in the future? Additionally, high risk patients are still not responding long-term to the treatments that we currently have, so are there new approaches needed for high-risk patients?
Changes in thinking were also apparent when it came to maintenance therapy. A Southwest Oncology Group (SWOG) study was mentioned that is looking at when to stop maintenance therapy for patients who are Minimal Residual Disease (MRD) negative. In this study, patients who stay MRD negative after three years are randomized to either stop therapy or maintain therapy to see if there is a difference in outcomes. This study will go a long way to answer the question if maintenance therapy can be stopped at some point.
Dr. Usmani closed with a reflection that getting together in person is much different (and better) than Zoom calls with better collaborations with myeloma colleagues.
The IMS meeting is unique in only covering multiple myeloma and is one of the best meetings for myeloma researchers and for patients who are excited at the progress being made for our disease.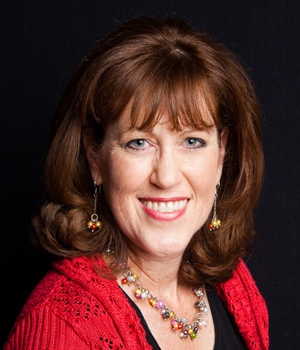 about the author
Jennifer Ahlstrom
Myeloma survivor, patient advocate, wife, mom of 6. Believer that patients can help accelerate a cure by weighing in and participating in clinical research. Founder of HealthTree Foundation (formerly Myeloma Crowd).
Thanks to our HealthTree Community for Multiple Myeloma Sponsors: