Keytruda, Pomalidomide and Dex Combination May Provide Impact for Relapsed/Refractory Myeloma Patients
The triple combination of pembrolizumab (Keytruda), pomalidomide and low dose dexamethasone was recently studied at the University of Maryland and reported on in a recent issue of Blood. It is the first clinical trial to use combine the PD-1 inhibitor Keytruda with an immunomodulator (iMiD) (pomalidomide) in myeloma with encouraging results. The hypothesis was that Keytruda could enhance the immune strengthening power of the pomalidomide and improve clinical responses. PD-1 and PD-L1 checkpoint inhibitors are an up-and-coming new therapy that has led to impressive durable remissions in subsets of patients with both blood cancer and solid tumors. PD-L1 is over-expressed on myeloma cells and is higher in relapsed/refractory patients than newly diagnosed patients. The presence of high PD-L1 has been shown to create drug resistance and promote tumor growth. When tested alone, checkpoint inhibitors do not provide myeloma-killing effects. According to the authors, "these data suggest that other immune-stimulatory strategies are needed in combination with PD-1/PD-L1 blockade to restore effector T cell function in myeloma." The iMiDs kill myeloma cells but also boost the bone marrow environment by stimulating T cells, natural killer cells and alter cytokines including interferon and interleukin (IL-2). In a Phase II study, 48 patients with relapsed/refractory myeloma received Keytruda, pomalidomide and dex. Patients had, on average, 3 prior lines of myeloma therapy and all had previously received an iMiD and proteasome inhibitor and their disease had stopped responding. Seventy percent has also previously received a stem cell transplant and 62% had high risk myeloma genetic features. Responses occurred in 60% of patients, the median duration of response was 14.7 months. Most interesting was that the patients who achieved stringent complete response (2 patients) and very good partial response (4 patients) had never achieved those levels of responses previously with any prior therapy: proteasome inhibitor, iMiD, or transplant and all were double refractory at study entry. Additionally, 4 patients with soft tissue extra-medullary disease (typically warranting a "high-risk" designation), responded. The trial is expected to be completed in December of 2018. The authors state that the study's early results warrant additional work on this promising new strategy.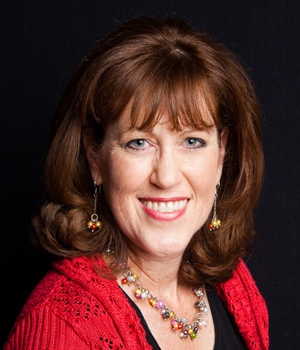 about the author
Jennifer Ahlstrom
Myeloma survivor, patient advocate, wife, mom of 6. Believer that patients can help accelerate a cure by weighing in and participating in clinical research. Founder of HealthTree Foundation (formerly Myeloma Crowd).
Thanks to our HealthTree Community for Multiple Myeloma Sponsors: