10 Reasons To Enroll In A Clinical Trial
BY HAILEY KOLTKO
Clinical trials are the only way treatments and cures for multiple myeloma are discovered. But the number of myeloma patients who have participated in trials is small (just five percent). The reasons are varied and include not wanting to be a lab rat, the cost of drugs and travel, only wanting to go with the proven treatment, not knowing which trials are available and which might be a good option for them, and overall fear and anxiety of the unknown. So why event consider it at all? Here are 10 great reasons:
1. Clinical trials are safer than you might think
If you think a clinical trial is unsafe and not as effective as the proven therapy, think again. Researchers must have solid evidence that a drug or treatment is at least as good as the conventional therapy before the trial can be moved from the lab to humans. Researchers gain proof through close evaluation and study. They must pass through the Institutional Review Board (IRB, which painstakingly reviews every application and decides if that trial is a viable option. Sometimes the IRB requires an additional step – review by the Data and Safety Monitoring Board (DSMB). DSMB reviews the data and pulls or stops the trial if results are more negative than positive. Through the IRB, DSMB, and other safety protocols, clinical trials are quite safe and nearly always produce equal to, if not better, standard practice results.
2. Enrolling in a clinical trial is not a permanent decision
Though patients who enroll in a clinical trial should intend to finish it to the end, if for some reason you can't, you may opt out at any time. Patients are always in the driver's seat.
3. Clinical trials are empowering
Many cancer patients feel helpless when it comes to their treatment and outcomes. However, with a clinical trial, many report feeling a sense of hope and empowerment for the first time since diagnosis.
4. You can help find cures and better treatments
Every drug and treatment that you take today is because a cancer patient before you participated in a trial. The only way better treatments and a cure can be found is by-- you guessed it --patients continuing to enroll in clinical trials. Want to be part of the solution? Here's your chance. Plus, remember, the therapy you will be receiving in that trial is as good as the current protocol and perhaps far better.
5. You are monitored closely throughout the trial
The doctors conducting your clinical trial will be monitoring your health and myeloma markers carefully. Any issues that arise from your treatment can be addressed immediately.
6. You receive outstanding care throughout your trial
With a myeloma-related clinical trial, you'll be seeing an oncologist who specializes in your cancer. And that makes a huge difference in survival and success rates. Some patients have reported that, for the first time since diagnosis, they feel needed and important when visiting their doctors. After all, that clinical trial needs them, which is a very different dynamic than being a "customer" at their oncologist's office or hospital.
7. You'll help oncologists further their understanding of multiple myeloma
Knowledge is the greatest weapon against multiple myeloma. It really is the only way better treatments and a cure is found. Clinical trials help doctors and researchers gain that knowledge. The more they know, the better the treatments, which means better survival rates and quality of life.
8. The clinical trial may be better than the care you are currently getting
The goal of a clinical trial is to find drugs and treatments that are better than the current standard of care. Does getting that "better" treatment sound good to you? Then consider participating in a trial.
9. Every clinical trial brings us closer to finding a cure
Some clinical trials look incredibly promising and it may be quite some time before that treatment is approved for the general population. But if you get into that trial, those treatments are available to you right now, no waiting. Plus the only way those drugs and treatments will make it to the general population is by going through the clinical trial process. That means that with your support, new therapies are available to others.
10. You'll help increase the speed of discovery
Only five percent of cancer patients enroll in clinical trials. Imagine what we could do if 25 percent or even 75 percent of patients who are eligible participated. The truth is, thanks to clinical trials, myeloma life expectancy has doubled over the past decade. But to continue this trend, patient participation must continue.
More info on clinical trials:
Seattle Cancer Care Alliance - Participate In A Study
To find a clinical trial: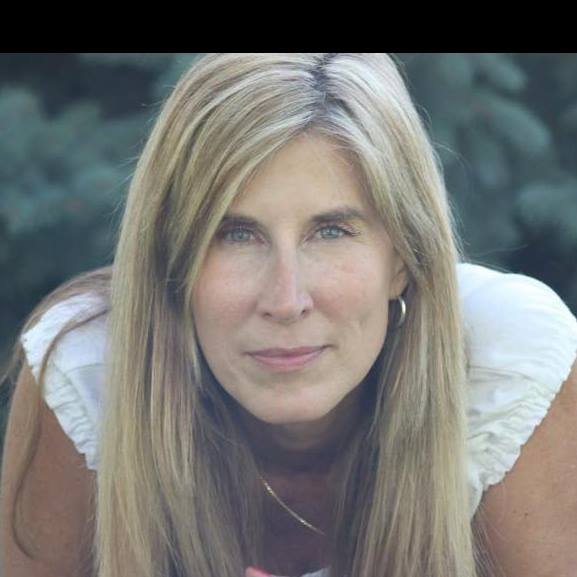 about the author
Lizzy Smith
Lizzy Smith was diagnosed with myeloma in 2012 at age 44. Within days, she left her job, ended her marriage, moved, and entered treatment. "To the extent I'm able, I want to prove that despite life's biggest challenges, it is possible to survive and come out stronger than ever," she says.
Thanks to our HealthTree Community for Multiple Myeloma Sponsors: