Yes We Can! Myeloma Patients Can Help Find a Cure.
BY PAT KILLINGSWORTH
Article originally posted on www.multiplemyelomablog.com
Yesterday was a game changer for me. A reassuring visit from my guardian angel, then an exciting and energizing hour long, on-air conversation with myeloma patient and activist, Jenny Ahlstrom.
As far as myeloma patient media types go, Jenny is relatively new on the scene. But she's never let convention get in the way or slow her down; never worried about whether or not she'd be accepted into the "club."
Don't let her measured, soft spoken demeanor fool you. Jenny is a real go-getter! With the help of her husband, Paul, she has decided to focus her efforts on finding a cure for multiple myeloma. Not a way to buy us a few more months or years. But a real cure.
"The system is broken. There has got to be a better way–a faster way to do this." Jenny told me recently. She repeated that sentiment last night.
The hour started a bit slowly; Jenny admitted later that she's used to being the one asking the questions (on her mPatient webcasts), not answering them. And I'm afraid I didn't do her any favors; I was still taken aback by my very real supernatural experience an hou before we started.
But if you give it a chance, I think you'll find that Jenny does what so many only talk about or claim to do: she really is able to think outside-the-box. Jenny's idea to help empower patients to fund clinical trials that specifically benefit them is ground breaking. I really think it can make a difference. Give our conversation a listen when you get a chance and see what you think: we want your feedback!
https://www.curepanel.carefeed.net/event/rsvp/Ways-Patients-and-Caregivers-Can-Help-Boost-Myelom/46/
What do I mean by "making a difference?" I mean that if a group of us get behind one or more targeted clinical trials, it may help us live longer. You and me, not the next generation of myeloma patients–or the generation after that.
So I'm stepping up. I have agreed to become a member of Jenny's Patient Advisory Board. We will be working with an impressive group of myeloma researchers and clinicians to help figure out which clinical trials might help us NOW, not five years down the line. Once we find two or three exceptional trials, everyone will have the opportunity to help drive one or more of them forward. The concept is called "crowd funding." 100% of money donated will help pay for the selected research.
Our initiative will be rolled out at ASH in San Francisco in a few short months. With a lot of hard work–and a little luck–one or more key clinical trials could be identified as early as February.
FAST! EFFICIENT! Unhindered by politics or agendas set by people that aren't on "myeloma time."
Why not? Why not try and find a better way?
Feel good and keep smiling! Pat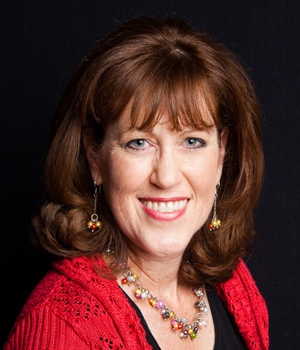 about the author
Jennifer Ahlstrom
Myeloma survivor, patient advocate, wife, mom of 6. Believer that patients can help accelerate a cure by weighing in and participating in clinical research. Founder of HealthTree Foundation (formerly Myeloma Crowd).
More on Life With Myeloma
Thanks to our HealthTree Community for Multiple Myeloma Sponsors: