MCRI Day 7 Challenge: Learn How to Double the Pace of Myeloma Research by Joining Clinical Trials
Are myeloma patients holding up their own cure? If they participated in clinical trials in greater numbers, they could double or even quadruple the speed of new discoveries. Read and watch then share on Social Media with #discovermyeloma #curemyeloma. We receive $1 per share from our corporate sponsors that will be donated to myeloma research, but only if you include these hashtags when you post!

Here's what you can share on your Facebook timeline:
(Just copy and paste it!) Day 7 Challenge: Patients can double the pace of new myeloma discoveries by joining clinical trials. Read the article then share on social media with the tags below. Each share raises $1 towards new myeloma research! https://bit.ly/1Q52Y0J #discovermyeloma #curemyeloma
---
BY LIZZY SMITH I have always thought that clinical trials were for the desperate people, the patients who exhausted all options and for whom little was left. And then I got myeloma. I was given a plethora of options for treating my illness and quickly embarked on a tandem stem cell transplant. Since that rather eventful year in 2012, I have remained active in the cancer community and have done all I can to learn about myeloma, current treatments, and those in the pipeline. One thing I have come to realize is this: Clinical trials are how we patients have been able to survive our disease to this point, and trials are the only way we will find new treatments and a cure. Those who have participated in trials are not guinea pigs, and many had not exhausted their treatment options. I have talked to countless cancer patients who have participated in clinical trials who were were seeking the best and most groundbreaking treatments out there, or were willing to be observed in order to further myeloma innovation. And there were those who had no other choice and were given a new lease on life because of one. Today, less than 3% of multiple myeloma patients join clinical trials. This rate is dismal! What if we could 10x that number? Researchers could come to their conclusions so much faster, giving us more and better options. So here is helpful information on clinical trials...
Got questions? We have answers!
There are a lot of myths about joining clinical trials. In this video, Dr. Paul Richardson and myeloma patient Jim Omel discuss some of these myths. The Myeloma Crowd also has an excellent FAQ that will debunk these myths and answer many of your questions - like who pays for participation, how to find a trial that is right for you, and what to do if you don't want to continue your participation. To find the FAQ, click here.
Sparkcures: Our absolute favorite place to search for myeloma-specific trials! (It is super easy)
I have discovered first-hand how challenging it can be to find a trial that may be appropriate for the patient. One would think that oncologists are up-to-date and can find the perfect clinical trial for you but that is rarely the case. We patients (and, hopefully, our caregivers) must be our own advocates and when it comes to finding a clinical trial, this is definitely the case. Doing this research hasn't been easy, at least not for me. Much of what I can search online has been difficult to sift through or understand. And then there came this resource: Sparkcures. Honestly, it's the easiest database I have ever discovered for myeloma. You can customize your search in a snap.
Personal stories & reasons to participate
I also love these articles from The Myeloma Crowd about clinical trials:
You don't need to be a superstar oncologist to further the advancements in myeloma. You can participate in a clinical trial, which will give you access to potentially the current or best medications and treatments out there. It is a win-win for us all!
---
Yesterday's Results and Winners
Thank you Day 6 supporters! Together we've raised over $14,000 for multiple myeloma research to date!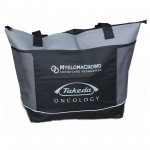 Congratulations to
@call_me_al, @stephismyfriend @rnrgrl and @marcellaegan
who won today's MCRI challenge prize! They win a Myeloma Crowd Cooler Bag (to store all that leftover candy). Thanks for tweeting to spread myeloma awareness and the power to #discovermyeloma and #curemyeloma!
---
Missed the First Few Challenges? It's Not Too Late!
Help us spread awareness about multiple myeloma by doing the challenges every day.
Day 1 - Learn about Multiple Myeloma
Day 2 - Learn Why Your Myeloma Genetics are Important
Day 3 - Become Your Best Cancer Care Advocate
Day 4 - Music Can Heal. Share Your Favorite Feel-Good Song for the Cancer Community
Day 5 - Say Thank You to Those Making Life Easier for Myeloma Patients
Day 6 - TREAT a cancer caregiver today!
or
Register
to learn about all 12 challenges!
Thanks to our 12-Day Challenge sponsor, Takeda Oncology.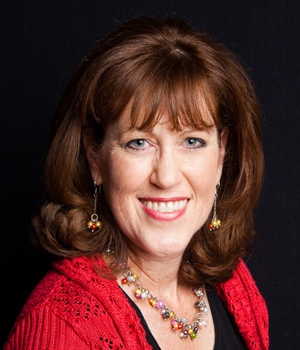 about the author
Jennifer Ahlstrom
Myeloma survivor, patient advocate, wife, mom of 6. Believer that patients can help accelerate a cure by weighing in and participating in clinical research. Founder of HealthTree Foundation (formerly Myeloma Crowd).
Thanks to our HealthTree Community for Multiple Myeloma Sponsors: