Why I Chose An Auto Stem Cell Transplant
BY DAVID RICHEY I was officially diagnosed with multiple myeloma in March 2012 at age 53. My presenting symptom was a severe lower back ache. I went to the chiropractor and got massages to try and help deal with the pain. This went on for almost a year. Finally, I went to Spine Team Texas and they did an MRI and they saw the tumor. They referred me to an oncologist and just a few weeks later, we knew what it was. As one can imagine, I was in total shock and scared. My initially treatment protocol included Velcade for four months and ten rounds of radiation. This was followed by an auto stem cell transplant. This put me into remission for two years. I opted for the transplant despite the risks because I had a lot of faith in my oncologist and she felt it was best to do one. In fact, she said that my changes of dying from multiple myeloma were very slim and that I would more likely die from something else, like a car wreck. She said that I was in such overall good health and I was such a young age that I should have little to no complications from the treatment. She was right! For my transplant, I was in the hospital for 15 days. Originally, the doctors wanted me to stay a few more days but I was just ready to get home. My oncologist mostly focused on my M-spike. She said that it would never go back to zero but it did. It was 1.5 at the time of diagnosis and at the first checkup about a month after being released from the hospital, I heard the magic number: ZERO! All my other levels and markers looked great, too. Today, some two years later, my levels are starting to inch up. It was .02 a little over a month ago and it was .04 a few days ago. I have been on five mg of Revlimid since the transplant and a month ago she increased the dose to 10 mg to see if that knocks the M-spike back down. She won't check me again for eight weeks. I was also getting a monthly infusion of Aridia for a while and then she switched it to Zometa. I had my last injection a month ago and I'm done-- my oncologist says I don't need the medication any longer. Overall I am pretty much back to normal and have been for a long time now. I do all the same things I did prior to getting sick and have no limitations. I work at our dry cleaning business. I love to read the Bible and do other religious-based activities. I still have a slight lower backache from time to time. I have a little bit of bone deterioration where the tumor was, but nothing severe. I have arthritis in the fingers that my oncologist says is from the multiple myeloma. I also lost all my hair but it grew back really fast. I used to keep my hair cut really short but these days, I don't even like to cut it. When I am asked if I would do another auto transplant, the answer is definitely yes. I also advise to stay positive and get rid of as much stress as possible.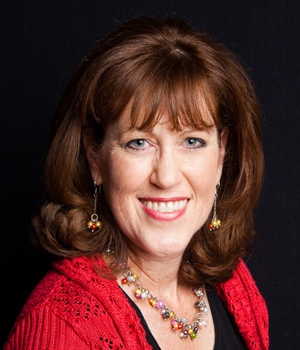 about the author
Jennifer Ahlstrom
Myeloma survivor, patient advocate, wife, mom of 6. Believer that patients can help accelerate a cure by weighing in and participating in clinical research. Founder of HealthTree Foundation (formerly Myeloma Crowd).
More on Life With Myeloma
Thanks to our HealthTree Community for Multiple Myeloma Sponsors: