Why Do Cancer Survivors Eat So Poorly After Treatment?
Well here is an interesting study about nutrition and cancer. Why do we cancer survivors eat less healthy than others? Nutrition is a critical component to surviving treatment, healing, and living as well as possible in the future. Ignoring what we put in our mouth is a big mistake. We can guess that some of the reasons we may eat less healthy: 1) Life is short, enjoy food!; 2) We deserve extra treats because we've survived/are surviving Hell; 3) We don't have the energy to cook highly nutrition foods. It's far easier to open a bag of chips, heat up some high sodium and processed canned soups, or order up a pizza; 4) When are bodies feel beat-up, who cares if our food makes us feel crappy, too. Surely there are many other complicated factors. We get it-- ice cream, cookies and french fries are hard to turn down. But the better we eat, the better our bodies are able to fight for health. Superfoods. Nutrition, high density, delicious foods as nature intended. We will never be perfect but we can try... After cancer, survivors do not choose healthy foods: What's going on? BY DEBORAH NETBORN for Los Angeles Times Surviving cancer doesn't always inspire people to eat healthier, according to a new study. In fact, it may do just the opposite. Researchers report that on average, cancer survivors eat a less nutritious diet than the overall population, including less fiber and more empty calories. Fang Fang Zhang, an epidemiologist at Tufts University who co-wrote the study published in the journal Cancer, said the results came as a surprise. "Cancer survivors are usually motivated to improve their health, so I think it is remarkable that they are still burdened by a sub-optimal diet," she said. Zhang and her colleagues compared the dietary intake of 1,533 cancer survivors and 3,075 individuals who never had cancer. The two groups were matched by age, sex and race and ethnicity. The researchers estimated the quality of an individuals diet using the Healthy Eating Index, which is based on the U.S. government's 2010 Dietary Guidelines for Americans. Scores ranged from zero, which means no adherence to the guidelines, to 100, representing total adherence. After adjusting for age, sex and ethnicity, the team found that cancer survivors had a lower mean score on the Healthy Eating Index (47.2) than individuals in the non-cancer group (48.3). Cancer survivors also ate less fiber than those who had never had cancer (15 grams per day vs. 15.9 grams per day). They also ate more empty calories, which means more refined sugars and fat. While the difference between the two groups may seem slight, Zhang said it is still significant enough to suggest that medical professionals who care for cancer survivors should talk to their patients about nutrition. Especially since survivors have an elevated risk of chronic health problems. "I want to emphasize that poor diet is prevalent in this population, and the chronic disease burden is high," she said. "A small change can potentially have a large impact to a high-risk population." Among those who once had cancer, older people were found to have a healthier diet than younger people, and those who had a college education had a significantly more healthy diet than those who were less educated. Current smokers had a worse diet than those who were no longer smoking or never smoked at all. The researchers also compared the diets of people who survived different types of cancer. People who had breast cancer had the healthiest diet, while those who had lung cancer had the worst diet. The study doesn't address why the diets of cancer survivors are worse than those who never had cancer, but Zhang said there could be several potential reasons. She said it is possible that people who had previously been diagnosed with cancer had worse diets than the general population, although she does not have data to support that hypothesis. She also noted that cancer treatments can cause people to have specific food cravings, or change the way food tastes. Those changes might persist long after the treatment is over, leading survivors to eat less healthy foods. Finally, she said having cancer can cause high levels of stress and anxiety during and beyond treatment, making it difficult for survivors to prioritize a nutritious diet. "Ultimately we need more longitudinal studies that can access diet post and pre-diagnosis to address that question," she said. In the meantime, Zhang hopes her study will help healthcare professionals make sure that nutrition is part of the conversation, not just for those who have been diagnosed with cancer but for those who have kicked it. The original article is available here.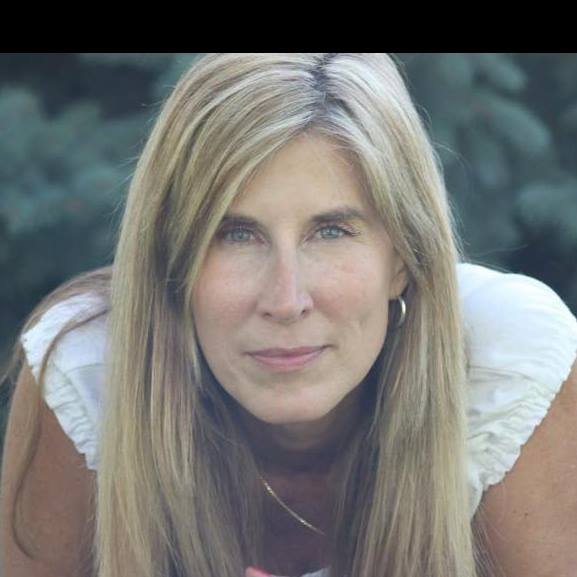 about the author
Lizzy Smith
Lizzy Smith was diagnosed with myeloma in 2012 at age 44. Within days, she left her job, ended her marriage, moved, and entered treatment. "To the extent I'm able, I want to prove that despite life's biggest challenges, it is possible to survive and come out stronger than ever," she says.
More on Life With Myeloma
Thanks to our HealthTree Community for Multiple Myeloma Sponsors: