When should younger, newly diagnosed myeloma patients have a transplant? The DETERMINATION trial -
Stem cell transplants have been a staple in myeloma's "standard of care" for decades and it it doesn't look like they are going away any time soon. But with newer therapies in the clinic used in combination, what is its role in younger (ages 18-65), newly diagnosed patients? Researchers want to determine for whom transplant is most effective and the best timing for its use. Because transplant can have side effects, at what point during treatment is this important tool working for patients at its best and highest use? Dr. Paul Richardson, MD of the Dana-Farber Cancer Institute is seeking to answer this question in a joint study with the IFM French group. He describes this trial in detail on mPatient Myeloma Radio in a recent interview. The French will have 700 patients participate and the US target is 660 patients. Half of the spots on the US study are filled and the other half have recently been opened. The trial is open in many locations, so it should be available in a center near you. On the study, all participants are given lenalidomide/bortezomib/dexamethasone. Then, they are divided into two groups:
Group A receives two more cycles of len/bortezomib/dex before stem cell collection, then will receive 5 more cycles of this combination. After those cycles, the group will receive lenalidomide maintenance until disease progression.
Group B receives two more cycles of len/bortezomib/dex before stem cell collection, then will undergo autologous stem cell transplantation, followed by two cycles of the same combination, followed by lenalidomide maintenance until disease progression.
What happens if someone in Group A needs a transplant because their disease is progressing? Dr. Richardson describes how the study is set up to provide maximum flexibility for patients during the course of their participation.
Patients are assigned to each treatment arm and if it's the right choice for them go to transplant for any disease-related reason, the trial is adaptive in that sense and we'll allow that if the patient, for example, is assigned to the later transplant and the disease moves in the wrong direction, they can automatically go to a transplant. Conversely, if they're assigned to an early transplant and as a clue that, for example, a transplant may not be safe, they can similarly step back.
How will researchers determine which approach is best? After the data is gathered, they will compare both arms. If the high dose combination treatment provides 9 or more months of progression-free survival over the transplant group, it will be considered a better approach. To maximize efficiency with that large number of patients in a trial, secondary measurements will compared that include:
Which approach has the best response rate?
Which approach has the longest time to progression and overall survival?
Which approach offers better quality of life?
Which approach was most effective for each particular gene expression profile (GEP) group?
Dr. Richardson shares an important side note about participation costs, Revlimid and Velcade are provided for free.
I'm particularly grateful to our pharma partners for this. It is, by the way, an investigator sponsored trial. It's not what we call a pharma sponsored trial, it's an investigator sponsored trial but we have a great partnership with our pharma partners. And our pharma partners are providing us with free drug for as long as it's needed, be it Revlimid or Velcade. These are provided without charge. Right now the current sort of craziness around the health care reform, this is incredibly helpful to patients, so just an important side.
If you would like to learn more about this trial, you can watch the Patient Power video or find the trial on www.clinicaltrials.gov. If you would like to see the sites where this trial is being performed, click on this very handy map directory. Contact Protocol Coordinator, Andrea Zeytoonjian at email AndreaA_Zeytoonjian@dfci.harvard.edu for any questions.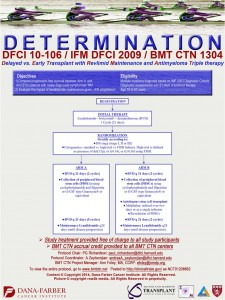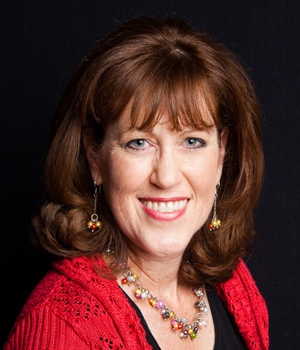 about the author
Jennifer Ahlstrom
Myeloma survivor, patient advocate, wife, mom of 6. Believer that patients can help accelerate a cure by weighing in and participating in clinical research. Founder of HealthTree Foundation (formerly Myeloma Crowd).
More on Life With Myeloma
Thanks to our HealthTree Community for Multiple Myeloma Sponsors: