When Dex Can Work Like A Charm For This Multiple Myeloma Patient. Is That Even Possible?
BY LIZZY SMITH I despise Dexamethasone (Dex). Yesterday, I took Dex in the morning. By late afternoon, it was in full effect and I had become Monster. William and I had a Home Owners Association meeting that night and on our walk home, a very small dog was in the middle of the street. A big SUV came straight for the dog, driving much too fast. I tried (in vain) to slow the car down. I waived, I started yelling. They didn't even flinch and kept going. I knew for sure the SUV would hit the dog but somehow it got out of the street in time. If William had not been with me, I would have chased the car down, pounded on their door, and asked (not nicely) what the heck they were thinking going much too fast down a small residential street and then not heeding a warning from someone standing right in front of them flagging them down. They could have killed a dog, maybe I had a parent who was in dire straights inside my home and help was needed, or maybe there was a dying animal right in front of them. I was so angry. Siena came into the bathroom afterwards trying to talk to me as I was on the phone with my mother. Interrupting me is never a good idea. But interrupting me when I am on Dex is an extremely bad idea. I tried to close the door in her face but she opened it and started up with "Mom, Mom, Mom, Mom" and tapping me on the arm. I put my hand up an inch from her face, then grabbed her by her arm, dragged her out of the bathroom, and shut and locked the door. Not a very nice response. But then there is the occasionally time when I use Dex to my advantage and I am grateful for the side effects. Case in point... We just finished up our last trip of the summer (I'm crying over this, I am not ready for school to begin next week!). We flew to Orlando, rented a car, and spent the next 12 days road tripping. We stopped in Savannah, Georgia and stayed in a beautiful old mansion turned B&B that was in the historic district and was on our ghost tour. It was haunted and our room was spectacular, beautiful and quaint. We celebrated our adventure by buying "I Slept With A Ghost" t-shirts. We deserved them. We explored graveyards, old forts, and restaurants. I "forced" the girls to try new foods, so they ordered grits and collared greens. They liked them. We finished up with pralines for dessert. We then made our way up to Charleston, South Carolina where we toured the slavemart, Ft Sumter where the first shots of the Civil War began, and went shopping. But here's the Dex story. After all that, we drove back to Orlando and met up with my best friends from Long Beach, California who were also in Orlando at the same time. We spent the night in their rented condo and the next day we went to Disney World. I knew this would, energy level-wise, be a hard one for me. While I do well, fatigue is a constant struggle. I am about 70-to 80-percent of my former self. So I timed Disney with my Dex day. I took those 10 bitter mini green pills in the morning and off we went to the happiest (actually, make that "the hottest and most humid and crowded") place on Earth, land of Mickey, Donald Duck, and horrible food. We've been to Disneyland in Anaheim, California more times than we can count but never Disney World. We debated even going but I finally told my daughters that this was the only time I was ever offering to pay so we decided to give it a go. Oh my heavens, it was insanely hot and uncomfortable. We drank water all day, purchased $20 water/fans, and I went in search of a flow-ier sundress in an attempt to try and cool off (shorts and tank were not enough). By 6PM when everyone, including the children, were crashing, my Dex was kicking in and I felt pretty dang good and energetic. Despite feeling drained from the heat, I dare say I felt renewed and invigorated (if not a bit smelly, sticky, and dirty). Our big attempts at a pick-me-up were ice tea or Coke for the kids, and iced coffees for the adults. We also found thick chocolate chip cookies (I can't even fathom the calorie count), followed by pasta. It helped revive us enough so that we could hit up a few more rides, including the one we had been waiting for all day: Space Mountain. We got back to the condo after 11 PM, starting our day at the park by 9 AM-- 14 solid hours in heat and humidity that is nearly indescribable. But we made it. It was super fun actually and, thanks to my Dex, I made it through the day unscathed. In fact, I made it through the day better than everyone else. Because when we got back, while everyone else slept, I repacked and started reading my new book, Killing Jesus for another hour before dozing off with an Ambien. The following day was my Dex crash. True to form, I felt awful. It is that same sensation I have when flying oversea on a grueling flight-- like San Diego to Moscow, Russia, then boarding another flight for Yekaterinburg during White Nights when the sun never set. I felt awful then-- woozy, off-kilter, unable to understand much, and almost walking in a daze. This is the same feeling of a good Dex crash. On this morning, we had to wake up super early (no problem since I get almost no sleep on Dex days anyway, maybe four hours if I am lucky, oftentimes far less) to pick up William at the airport. He had flown redeye from Salt Lake City but was coherent enough to do the driving. We spent several hours driving up to Jacksonville and stopping in St Augustine along the way to tour some of the beautiful homes, Flagler College, and churches. We also got some lunch. By the time we got to his brother and sister-in-law's home, it was time for a nap. We were all exhausted. Later, we went to the beach for a casual dinner. These are all just about my max on a Dex crash day. I was in bed by eight o'clock and feeling quite rested, refreshed and normal by morning. Our next two days were spent at the beach. I put the girls in surf lessons and I'm not sure they got out of the water, except to sleep, for the next 48-hours. We are home now. This trip is one more way to prove to myself that I can travel (my absolute favorite thing to do) even with myeloma. In fact, I love traveling more now than I ever did when I was healthy (if that is possible). Why? Because I appreciate my travels, experiences, adventures, and relationship-building opportunities that these trips provide. It is also chance for me to spit on cancer. I will not let it destroy or define me. Life is more important these days. I cannot believe I was able to write an Ode to Dex that didn't include a bunch of 4-letter words. I suppose anything is possible on this crazy journey. Blessings! Lizzy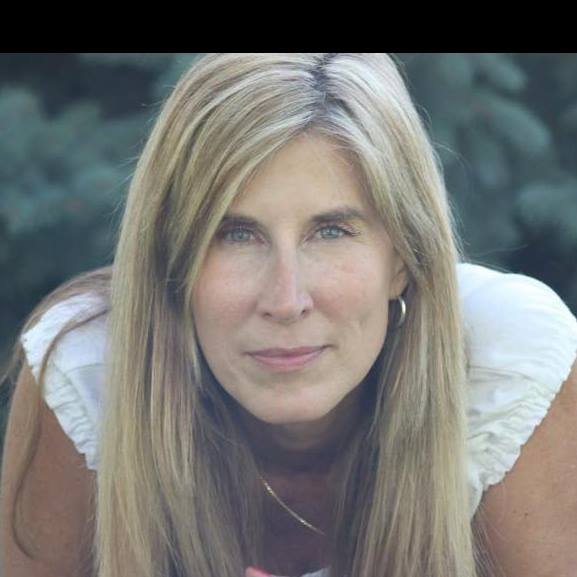 about the author
Lizzy Smith
Lizzy Smith was diagnosed with myeloma in 2012 at age 44. Within days, she left her job, ended her marriage, moved, and entered treatment. "To the extent I'm able, I want to prove that despite life's biggest challenges, it is possible to survive and come out stronger than ever," she says.
More on Life With Myeloma
Thanks to our HealthTree Community for Multiple Myeloma Sponsors: