What's My New Normal? Myeloma Survivor Jennifer Whalley Moog Dishes
BY JENNIFER WHALLEY MOOG blogger (Multiple Myeloma Mom) and myeloma survivor Full-time job, three kids under 8 AND cancer? No problem! In a few days, my family and I will be celebrating Easter – the first holiday without my dad, who died unexpectedly at the end of December, and just two months after my cancer diagnosis. The loss of a parent is devastating, but even more difficult when it is sudden and there is no opportunity to say goodbye. As the holiday approaches, it made me think about our new normal. Every day now I live in a new world…adjusting to a new normal for us. Before my diagnosis, I would have happily described myself as just a mom, a wife, a daughter. But NOW? Now, I am cancer patient. Now, I am a daughter without her dad. The ways I see myself, and that others see me, have changed. Part of that is how people LITERALLY see me. I look different now, without my hair, and I am so conscious of that. But I am also different in so many ways that no one can see. I now live in a world where CANCER is my constant companion. When I'm not feeling side effects from it, I am thinking about my treatment for it or if I will ever be free of it. I can't walk past a mirror without being reminded that I have cancer. I take eight different pills each morning and another six at night, an ever-present nudge that says…"hey, don't forget you're sick". And I still spend an awful lot more time in bed or on the couch than I ever did before. Given the amount of time I spend watching HGTV and the Food Channel, my house should look a lot more stylish and I should definitely be a much better cook. I guess that is NOT part of my new normal (yet). What is also part of our new normal is living without my dad, and my kids without their grandfather. There will be many firsts for us….and having our first holiday without him is a tough milestone to be facing. I am still surprised by how sucker-punched I can feel unexpectedly when I walk by a picture of my dad in our living room or when our kids ask about him. And they talk about Pop Pop all the time, which I love. They are so young and I am so angry that they have been robbed from having more time with him. I am grateful though that the time had together created so many wonderful memories for them. To my kids my dad was simply their Pop Pop….he was the type of grandparent who rolled on the floor with them, had pillow fights and built Lego sets. He was stubborn and always wanted to do things to be with them even if was hard for him. My son started little league last year… And I can remember a day this summer when my parents were visiting and we started a baseball game in the yard. Pitch after pitch, my dad insisted on playing with us even though I knew he would probably be hurting for days after….which he was. But they loved playing with him and that was all that mattered to him. Kids are amazing…they speak openly about someone who is no longer here, blissfully ignorant of the pain it might cause to hear their name or be reminded that they have left us too soon. When they are hurting or missing someone, they do what is normal…talk about them, reminisce about them, rather than stuffing their feelings down deep because it might hurt too much to remember. There are many parts of our new normal that are incredibly positive though. I get to spend a ton of time with my kids. I get them off to school every day, without the usual craziness of having to get myself out the door for work as well. I am here each afternoon when they get home from school. I get to do homework with my son every day, color princess pictures with my youngest daughter and watch as my older daughter, in kindergarten, is now reading with ease. This has been a gift that I would have never have had without this time home. And I have bragged endlessly about our "village"…the amazing community of people – both in person and now virtual, thanks to this blog – who have embraced us over these past six months. I always knew we had great friends and family but I never could have imagined the support, love and generosity that we have been lucky enough to receive. Life for us will never be the same. Hearing the words "you have cancer" changed our lives forever. Hearing the news that my dad was gone changed me forever. And the fact that my husband had the unimaginable job of having to tell me both these things has changed our relationship forever. My goal, however, is to try to have that change be more positive than negative. Of course there are days that I am terrified about the future. I ponder heavy issues like mortality and heaven, I lose sleep thinking about my kids and their futures, I think about feeling well now but a time when that might not be the case. I worry about my mom and pray that she will have the courage to survive losing her husband and best friend, while having to watch her youngest child fight this battle at the same time. However I try and have faith…faith that there are reasons those we love are taken from us sooner than we would have ever imagined, a reason that the last goodbye we said was truly the last…even though we didn't know it. I have faith that this disease does not and will not define me but realize perhaps there is a reason that I am in this fight….that perhaps my voice and experiences can help others. I have faith that our family – and others around us – will have an even greater appreciation for one another and the time we have together. And faith that we each have the strength to overcome whatever burdens that life throws our way. I don't imagine that any of this will ever be easy, but I hope that it becomes easier as we adjust to our new normal. Jennifer Whalley Moog is a 42-year-old mom of three small children, ages 7, 6 and 4. In October 2014 she went to the hospital with an eye infection. After days of testing and getting pneumonia, having dialysis and being put on a respirator she was ultimately diagnosed with myeloma. "A rare cancer of the blood whose typical victim is overweight, 65+-year-old African American males. Certainly doesn't describe me!" Jennifer writes. "Multiple myeloma is currently considered incurable but there are so many amazing breakthroughs on the horizon that I am hoping soon enough I will be able to say there is a CURE. In the meantime I plan to tell my story to try and help others, perhaps change someone's perspective and keep myself sane!" she adds. Jennifer blogs her journey at www.multiplemyelomamom.wordpress.com.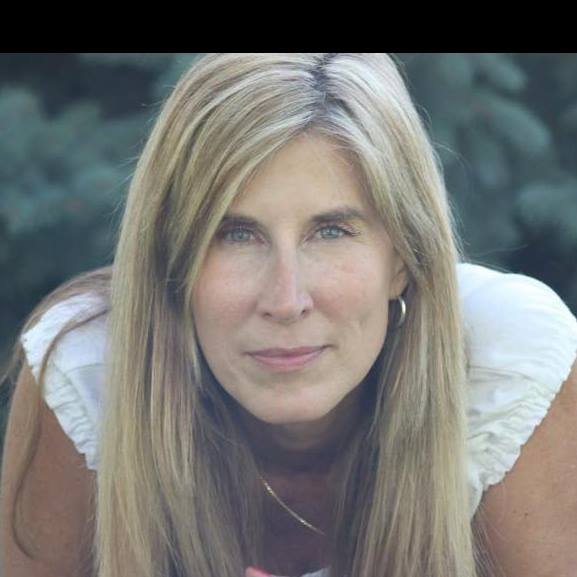 about the author
Lizzy Smith
Lizzy Smith was diagnosed with myeloma in 2012 at age 44. Within days, she left her job, ended her marriage, moved, and entered treatment. "To the extent I'm able, I want to prove that despite life's biggest challenges, it is possible to survive and come out stronger than ever," she says.
More on Life With Myeloma
Thanks to our HealthTree Community for Multiple Myeloma Sponsors: