MCRI Day 6 Challenge: No tricks, just TREAT Your Cancer Caregiver Today
Treat your cancer caregiver today! Share your treat on Social Media with #discovermyeloma #curemyeloma. We receive $1 per share from our corporate sponsors that will be donated to myeloma research, but only if you include these hashtags when you post!

Here's what you can share on your Facebook timeline:
(Just copy and paste it!) Day 6 Challenge (Happy Halloween!): TREAT a cancer caregiver today then share what you did on social media with the tags below. Each share raises $1 towards new myeloma research! https://bit.ly/1XCrrgi #discovermyeloma #curemyeloma
---
Caregivers give their all to help patients through tough cancer treatments. Take some time out this weekend to care for a cancer caregiver. Here are some ideas you can do to make their Halloween the happiest ever! After you're done, take a photo and share it on social media with the hashtags #discovermyeloma #curemyeloma!
Take them to lunch
Gift them a spa gift certificate
Go on a date night - your treat!
Write a personal thank you letter
Cook them dinner
Bake them cookies
Give them a pair of slippers, bath salts and a good book
Take them out for ice cream
Write them a letter of gratitude
Or your idea!
November is National Caregiver Appreciation Month. If you'd like to nominate your caregiver for the MMORE Cares for Caregivers campaign, email allison@mmore.org.
---
Yesterday's Results and Winners
Thank you Day 5 supporters! Together we raised $11,700 for multiple myeloma research to date!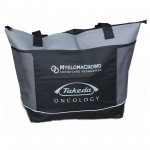 Congratulations to
Jan Butzer, Sheri Baker, Christine McGown Hodge, Ken Hannon, Tanja Mead and Suzanne Robinson Ray
who won today's MCRI challenge prize! They win a Myeloma Crowd Cooler Bag (to store all that leftover candy). Thanks for keeping us on track to spread myeloma awareness and the power to #discovermyeloma and #curemyeloma!
---
Missed the First Few Challenges? It's Not Too Late!
Help us spread awareness about multiple myeloma by doing the challenges every day.
Day 1 - Learn about Multiple Myeloma
Day 2 - Learn Why Your Myeloma Genetics are Important
Day 3 - Become Your Best Cancer Care Advocate
Day 4 - Music Can Heal. Share Your Favorite Feel-Good Song for the Cancer Community
Day 5 - Say Thank You to Those Making Life Easier for Myeloma Patients
or
Register
to learn about all 12 challenges!
Thanks to our 12-Day Challenge sponsor, Takeda Oncology.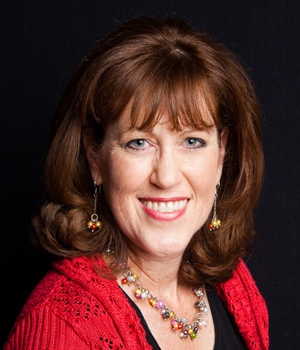 about the author
Jennifer Ahlstrom
Myeloma survivor, patient advocate, wife, mom of 6. Believer that patients can help accelerate a cure by weighing in and participating in clinical research. Founder of HealthTree Foundation (formerly Myeloma Crowd).
Thanks to our HealthTree Community for Multiple Myeloma Sponsors: