To Transplant (Again) Or Not? The Million Dollar Question
BY LIZZY SMITH In mid February, I was getting ready to head out for the evening. My phone rang. It was Mary, my PA from Huntsman Cancer Institute where I've been treated since my 2012 diagnosis. "I'm sorry to have this conversation with you over the phone," she said. "But I'm looking over your latest labs and it looks like there is disease progression. You are no longer in remission." The banality of bad news. It's so ordinary and comes without warning. With shaking hands, I took copious notes of some lab numbers that I can't remember. Oddly enough, it took just a few hours before I calmed down. I literally talked myself off that cliff as I reminded myself that myeloma is a journey not a destination. I had survived tandem stem cell transplants and got two and a half years of remission. I kicked cancer in its a** once and I could do it again. I went to clinic the next day to pick up that horrid 24-hour urine collection jug and had a bone marrow biopsy (not my favorite test, to be sure, especially since I never get sedated for it). Days later, it was time for an appointment with my oncologist to go over the facts and plan. Sure enough, Dr. A confirmed, I was out of remission and I was to start the triple-drug combo done in the ASPIRE trial: Carfilzomib twice per week, 40 mg of Dex once per week (double the dose that I had been on, yuck), and daily Revlimid. Three weeks of this regimen with a week off. My fiancé, Bill, and I were getting ready to head on our trip to Argentina, Brazil and Uruguay just a week later. They cautioned me against going: it was important that I follow the drugs exactly as was done in the trial and if I went on the trip, I would be "off" that schedule by some five days. Perhaps it would make no difference but then again, it could. I thought about this advice for about 10 minutes. I wanted to go on the trip. It was too late to cancel and traveling is my passion. While I don't necessarily recommend anyone follow my example, I made the decision to proceed with the trip. Should other myeloma warriors do the same? I would never advise either way. Our journeys are our own, each is intensely personal, and there are no hard answers in myeloma. We just have to listen to great doctors and eventually just press forward with a decision that we make. And so I did.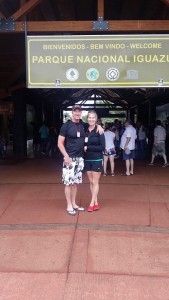 I started my new treatment combo that very day and boarded a plane as scheduled bound for Buenos Aires just hours after my second Carfilzomib infusion appointment. Bill and I had a fabulous vacation and when we were in Montevideo, Uruguay I randomly told him that I felt I was already back in remission. Why, he asked? I didn't know, I just "felt" it. My new treatments have, overall, been going well. The side effects are less intense than my prior combo of Thalidomide-Dex-Velcade. I experience less fatigue and my chemo brain seems to (slightly) have ebbed. I hate the extra day I spend in clinic (dang, cancer can be so time consuming!). On the days I take Carfilzomib, I sometimes wake up in the middle of the night with mind-blowing leg and foot cramps that make me cry out in my sleep. And thanks to the double-dose of Dex, even with two Ambiens, I still can't sleep more than two hours. The day after Dex, I am indescribbly tired. Still, I don't complain much (after all, I'm alive!). I cope by knowing that on Mondays, I can watch TV and write articles almost all night long. I take luxury baths in lavender oil and Epsom salts and read. I diffuse more lavender and lemon oils in my bedroom and binge on Netflix's House of Cards and Dr. Phil re-runs on the OWN network. On Tuesdays, I'm a mental waste. I go to clinic and that's pretty much it. I told Bill that we either go out to eat every Tuesday or he can cook and clean because I just can't. I need lots of leg and foot massages with peppermint oil and, well, there you have it. I'm too tired on Tuesdays to even be cranky. My daughters know that if they need homework help, they aren't getting it from me. Thank goodness my parents are here to pick up the slack. I don't know what I would do without my support structure. I am so lucky and blessed. A few days ago, I had my follow-up doctor's appointment. After just two months of this new treatment combo, guess what? I'm back in remission! I love that word. Let me repeat it: REMISSION! REMISSION! Now the BIG QUESTION: To transplant (again) or not. Studies seem to say that if I do another stem cell transplant while I'm young(er) and healthy and in full remission, I might stay in remission longer. On the flip side, as many of us myeloma warriors know, transplants are HARD. And there are so many new drugs and treatments that I haven't used yet, and many more in the pipeline. Can I avoid the dreaded transplant for another decade or a few years or maybe forever? I told Dr. A that I didn't want to think about anything for two months, then we will meet, come up with a plan, and then I'll get a few more opinions. Even if I agree to a plan, I have many months before I'm committed. If I had to decide NOW (and I don't), I would decline the transplant and stick with meds. But in a few months, who knows if I'll change my mind. Back when I did my first transplant, I decided to decline the second. I was already in remission, after all, and my third and fourth opinion doctors said that they wouldn't do tandem transplants on me. And then, without warning, I changed my mind and did the second. I just made that decision on gut instinct and went with it. Who knows how it'll happen this time around. Until then, I'll enjoy the remission. I'll enjoy life. With my children almost done with school for the year, we are heading on a road trip to Seattle and Canada. That sounds lovely. And this is advice that I am comfortable giving other myeloma survivors: LIVE!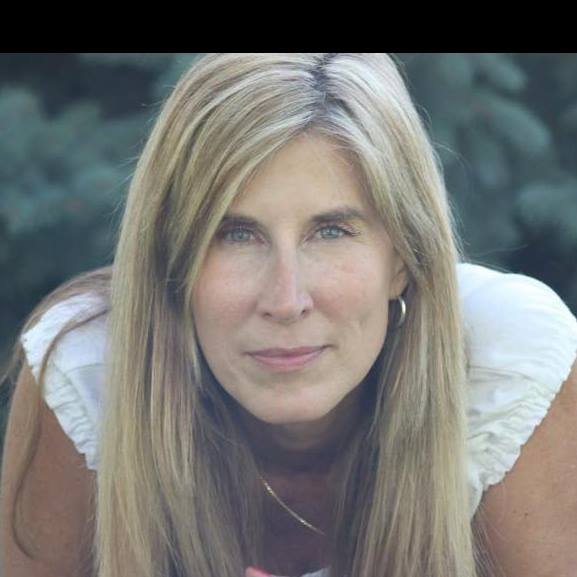 about the author
Lizzy Smith
Lizzy Smith was diagnosed with myeloma in 2012 at age 44. Within days, she left her job, ended her marriage, moved, and entered treatment. "To the extent I'm able, I want to prove that despite life's biggest challenges, it is possible to survive and come out stronger than ever," she says.
More on Life With Myeloma
Thanks to our HealthTree Community for Multiple Myeloma Sponsors: