The True Cost of Blood Cancer and How to Pay For It
Editor's Note: Financial Program Director, Diahanna Vallentine recently presented on the cost of cancer and how to prepare for it in the Myeloma Crowd Financial Chapter meeting. Keep reading or view the event recording (shared below) to learn more.
When you have cancer, the last thing you need to worry about is how much it will cost. Cancer however, is an expensive disease. In fact, the second most expensive disease in this country. Medical care and life-sustaining drugs required to combat it are only one piece of the financial picture. There are also many unforeseen costs that can add up very rapidly. These may include: travel, lodging, seeking a second or even third opinion, increases to cost of living and other therapies needed to support overall wellness. All of this comes at a time when many people experience a loss of income either by going on disability for short or long periods time, or needing to retire early.
Because of these complexities, it's imperative that patients get control of their financial house early in diagnosis. In this article we will explore the reasons blood cancer is expensive, identify the different stages of cancer treatment cost, and how to be proactive in managing your care from diagnosis on. We will also explore hidden costs that many patients seem to forget about and not prepare for. And remember, it isn't always about the dollars. Most importantly, you will find options for managing the costs of your care. Finally, you will find tools to prompt you to speak up and become your own best advocate.
Cost of Blood Cancers
First, understand the staggering numbers of national costs of blood cancers, specifically myeloma and AML. Approximately 5% of the U.S. population or 15.5 million people are cancer survivors. Cancer is the 2nd most expensive disease in the U.S. According to the National Cancer Institute, And, the estimated health care cost of $157 billion in 2020, and a whopping $245 billion by 2030.
Myeloma and AML carry hefty price tags in all phases. According to a study published in Cancer Epidemiology Biomarker & Prevention, a journal of the American Association for Cancer Research, end stage cancers are more expensive. AML leading the charge at an annualized average of $239,400. The annual average estimated costs for initial, and treatment stage was estimated to be $42,000, and $5,000 respectively. For multiple myeloma the cost for the initial, treatment and end of life is estimated to be $11,800, $5,634, and $6,280 respectively. We will focus on the cost related to treatment in the initial and treatment phases as myeloma is fast becoming a chronic disease.
Novel therapies and treatments including new chemo drugs as well as CAR-T are some for the most expensive parts of cancer treatment. Some medications can cost as much or more than $100,000/per year and a single infusion of CAR T can cost over $300,000.
The cost of cat scans , MRI, ongoing labs, co-pays deductibles, second and third opinions, pharmaceutical cost, travel and lodging for medical care can and do quickly add up. Many people find they are unable to manage the cost with insurance alone. Dipping into retirement and other savings can also come with a heavy tax bill as well as compromising life income strategies.
Hidden Costs
There are many unforeseen costs that are often overlooked such as: caregiver loss of earnings, additional insurance premium costs, travel and lodging for treatment, daycare expenses, loss of savings growth, reduction in income for loss days at work, as well as additional costs associated with in home care.
The sooner a patient takes the leap to become actively involved in their care the better off they will be. Asking your specialist or treating doctor the cost involved in your care every step of the way can help you become more proactive in deciding your treatment plan as well as helping you manage the cost. Do not wait until you're at a financial crisis to seek help. There are many resources available to help you cover the cost of medications if your insurance isn't enough.
Although your specialist may not ask if you can afford your treatment, you need to speak up and let them know. There are people who can help you. Social Workers, Patient Navigators, Nurse Navigators, and Patient Advocates are all available to help you navigate the cost of your healthcare and help you seek outside financial sources. If you don't speak up, the options may not be offered to you. Become your own best advocate. I encourage every patient to have a person with them at appointments who can advocate on their behalf. This person can help you carry the load. They can hear things you may miss in conversation with your treatment team. They can take notes and they can ask questions that you feel uncomfortable asking.
Seek out disease specific support groups, as well as disease specific organizations. Myeloma Crowd by HealthTree is invaluable for education resources as well as coaching, and financial resources.
It may also be helpful to:
Get intimately familiar with your health insurance plan
Call the provider and go over what expenses you are responsible for and what they will pay
Review your insurance annually to make sure you are in the best plan for your coverage and cost
Find out about payment plans for medical bills making sure the bills are correct before paying
Know the cost of clinical trials, look into help paying for household bills such as utilities or home modifications if needed
Get familiar with your employer benefits including paid time off, short- and long-term disability, FMLA and ADA (Short and Long-term disability programs can help protect some of your income in the event you need to take time off from work for and illness. If you haven't signed up for them during open enrollment and they are an option, consider doing so when you can. Better to know ahead of time rather than scrambling at the last moment.)
It will cost you more if you don't speak up! The upfront time in considering all of this will pay off huge dividends in your continuum of care. The reduction of financial stress can help you realize better health outcomes. Always look at the big picture, not just the here and now.
Diahanna leads the Financial Coach team in the Myeloma Coach program. She and her team provide support and resources to help myeloma patients and caregivers with the cost of myeloma. The Myeloma Coach program is a free service offered by the HealthTree Foundation for all myeloma patients or caregivers.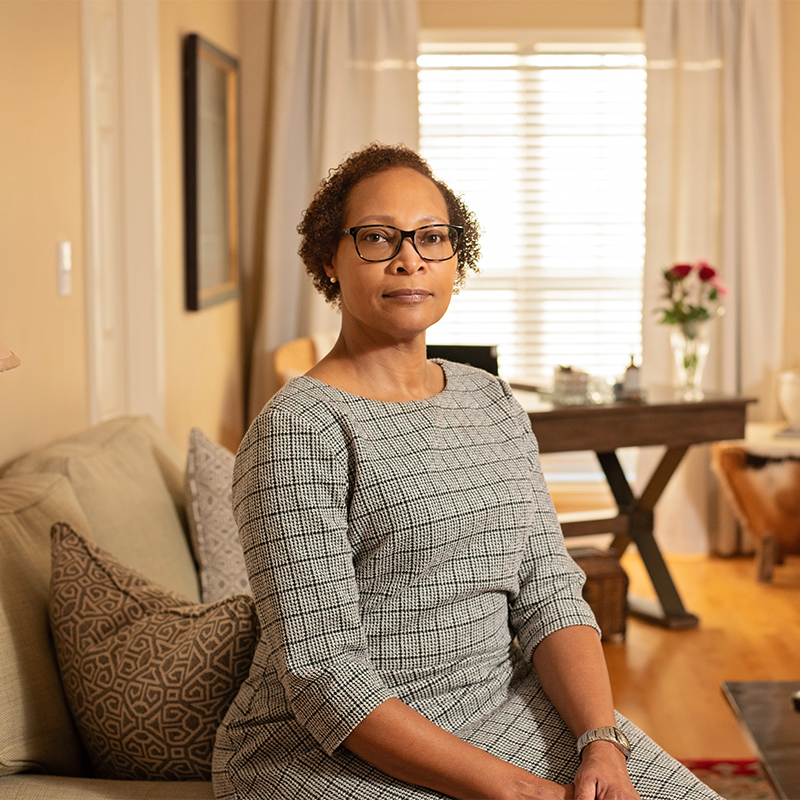 about the author
Diahanna Vallentine
Diahanna is the Financial Program Manager for the HealthTree Foundation. She specializes in providing financial help, resources and education for multiple myeloma patients. As a professional financial consultant and former caregiver of her husband who was diagnosed with multiple myeloma, Diahanna perfectly understands the financial issues facing myeloma patients.
More on Life With Myeloma
Thanks to our HealthTree Community for Multiple Myeloma Sponsors: