The Motivation to Care: A BMT Nurse's Perspective
BY ERLINE BARRETT When I was 12 years old my grandmother moved in to our home. She had been battling cancer for a few years and her fight was coming to an end. She said that she did not want to die alone, so my parents moved her into our home. She was set up in my brother's room. We had a Hospice RN that came to our home to care of her. I remember how kind she was to my grandmother but was also taken back by the time she spent with me and my siblings. We were being asked if we were scared, if we knew what was going on, and how we were doing. I don't have a great deal of memory on the time frame but it was long enough that I saw my grandmother change in her physical appearance and also her mental capacity. I was scared one day when she did not know who I was and kept asking why we would throw a party and she could not attend. I remember this RN supporting me during these moments. I remember the feeling I had of her cheerfulness during this difficult time. Grandma did pass away. The RN was there during the hard moments. I thought Mom had called her, but I later found out that she just felt like she needed to come over at that time. There are so many emotions that I had, but I never forgot this amazing nurse that was there for our family and made this difficult time more bearable. Fast forward 16 years. I had just finished nursing school and was seeking my first job. I happened to graduate at a time where there was a big nursing shortage and new grads were being hired in places that did not normally hire new graduates. I had many interviews; however, it felt that they would hire anyone to fill their opening. There was one interview that stood out to me. I was asked how I dealt with death and dying. I immediately remembered my experience with my grandmother. I expressed this during my interview. I stated if I could be a nurse that could help families through their journey with cancer with dignity and understanding then that is what I wanted to do. I was offered a position on the Bone Marrow Transplant unit at the University of Utah. This department wanted me for what I could bring to the position. I have worked with Hematology and BMT patients ever since. It is my passion. I love these great people that I get to work with every day. People have asked if it is hard to work in a cancer hospital. I tell them there are moments of sadness when I lose my friends, but every day I am blessed by those I am around. I learn, laugh, and love my "friends" every day. I cannot call them patients because I get to know them for months and even years. Over that kind of time they are my friends. I would say they even know me more that I know them at times. There are not words to describe how amazing these cancer survivors and fighters are. These beautiful people and their families make every day unique and uplifting. My hope is that I can teach them knowledge and tips to fight through this journey. I also want to return the same joy and love to them that they share with me.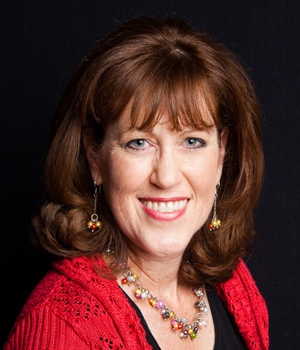 about the author
Jennifer Ahlstrom
Myeloma survivor, patient advocate, wife, mom of 6. Believer that patients can help accelerate a cure by weighing in and participating in clinical research. Founder of HealthTree Foundation (formerly Myeloma Crowd).
More on Life With Myeloma
Thanks to our HealthTree Community for Multiple Myeloma Sponsors: