Thank you Dr. Bart Barlogie - You have been and will continue to be an inspiration!
BY GARY PETERSEN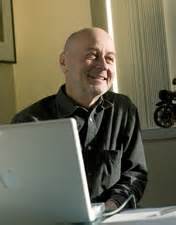 The rumors have been around for awhile. Dr. Bart Barloge is 69 years old, well past retirement age, and rumored to be on his way to a leisurely retirement, to fly fish, vacation endlessly in Santorini, Greece, sky dive, swim with great white sharks, and ride a bucking bull named FU MAN CHU, etc. But even when Bart retires he retires in place, and a letter explaining this follows. However, I think Nick Van Dyk, a patient advocate, fellow Cure Panel member, a patient and friend of Dr. Barlogie, an ardent supporter of Total Therapy, said it best in his blog post.
My beloved doctor Bart Barlogie has led MIRT and UAMS since its inception, managing not just the clinical and research aspects but all of the administration of the center. I've seen first-hand how hard the guy works -- 12 hour days 7 days a week are just the start of it. He's never not thinking about his patients and this disease.I'd been led to believe that he would be passing the torch -- partially at least -- as he confided in me some time ago that he's been looking for his successor. Today, he has announced who it will be. Bart will stay on in a clinical and research capacity, but the administrative "general manager" function will be handed off to Dr. Gareth Morgan, formerly head of the Myeloma unit at the Royal Marsden NHS Foundation Trust in the UK, and professor of hematology (or heamatology to those who speak The Queen's!) at the Institute of Cancer Research there. I have mixed feelings about this, of course. I'm glad to see my friend be able to slow down, and I'm heartened by the fact that he will continue his clinical practice and research activities. However I also want to make sure he remains directing my care. It's funny -- when I first got there, I learned of his passion for motorcycles and in giving him a book on the history of Ducati, I wrote in it that he's not allowed to get in a crash until he's cured me. :) No crashes that I know of, but he's also not allowed to retire until he's cured me, either! : )
The entire heartfelt post from
Nick's blog
is here. I, along with many of Bart's current patients, am just so thankful that he will remain at UAMS and we may continue to receive his exceptional care. Dr. Barlogie has been one of the key figures in the center of the efforts to improve care, improve research, and treatment of multiple myeloma, His treatment philosophies once considered radical and cutting edge, continue to be validated and incorporated in the front line treatment of the newly diagnosed. This includes the use of stem cell transplant, iMids, Protesome Inhibitors, Induction, Consolidation, and Maintenance therapy in first line treatment.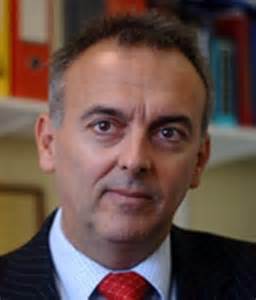 World-renowned multiple myeloma researcher and clinician Gareth Morgan, M.D., Ph.D., today was named director of the University of Arkansas for Medical Sciences (UAMS)
Myeloma Institute
for Research and Therapy (MIRT).
Morgan, who is currently a clinician and researcher with the Myeloma UK Research Centre at the Institute of Cancer Research in London, will begin at UAMS on a full-time basis in July. He is a director of Myeloma UK, a respected patient organization, as well as a member of the Scientific Board of the International Myeloma Foundation, Scientific Secretary for the UK Myeloma Forum and founding director of the European Myeloma Network. Morgan succeeds Bart Barlogie, M.D., Ph.D., the institute's founder who has chosen to step down as director but who will remain to focus on clinical care and research.
"I am thrilled to be taking up this new post and very much look forward to the opportunities it presents." Morgan said. "With support from UAMS, I will build on the excellent work done to date as well as its reputation as world leader in myeloma treatment to develop innovative approaches for all myeloma patients and to characterize and cure high-risk myeloma. "Myeloma is different for each individual patient, as different as one fingerprint is from another. It's critical to develop technologies that can read this fingerprint, and to determine what is driving the disease in each individual patient, so we can kill or normalize the behavior of the myeloma cells. There isn't a single treatment for myeloma but rather, there are many different, personalized treatment strategies, one of which is appropriate for a particular individual patient."
Morgan said going forward, "We envision establishing a series of clinical trials investigating new treatments based on each patient's unique myeloma fingerprint."
"Gareth Morgan is an internationally recognized and respected scientist and clinician who works in the field of the molecular genetics and treatment of blood cell cancers — in particular, myeloma," said UAMS Chancellor Dan Rahn, M.D. "The work he will do carries substantial promise of not only supplementing the research directions already being pursued within the institute, but in developing treatments with minimal toxicity."
In support of the Myeloma Institute and Morgan's recruitment, Governor Mike Beebe has provided $5 million from General Improvement Funds. In a $3-for-every-$1 match, philanthropic contributions raised by UAMS have provided another $15 million for a total of $20 million. Goldman Sachs Philanthropy Fund, at the recommendation of Carol A. Ammon, chair of the Myeloma Institute Advisory Board, and her spouse Marie Pinizzotto, M.D., made the first matching gift of $5 million. The $20 million will help pay for the construction of new laboratories and the institute's research program.
"As Governor, I am very pleased to provide funding to support the Myeloma Institute and Dr. Morgan's research," Gov. Mike Beebe said. "What has been built at the institute by Dr. Barlogie is truly remarkable and has enabled Arkansas to become a world leader in the research and treatment of multiple myeloma. With this funding and Dr. Morgan's guidance, I'm confident the UAMS Myeloma Institute will continue pushing forward to fulfill its mission in innovative and dynamic ways."
Morgan said he will align the expertise of the UAMS Myeloma Institute with other world-class research and treatment institutions around the world, especially with the Myeloma UK Research Centre at the Institute of Cancer Research in London. UAMS' position as a leader for the treatment of myeloma will make it a central player in this global collaboration. Barlogie, director of the UAMS myeloma program since 1989, is confident that Morgan is the right person to assume the reins and welcomes the opportunity for the two of them to work together.
"With a common vision and shared philosophical approach, Dr. Morgan and I can infuse the myeloma program with a forward-moving emphasis on utilizing research and technology to benefit patients," Barlogie said. "By bringing together our collective experience, we will be optimally poised to implement the latest scientific and treatment advances, while maintaining a focus on each individual patient."
Founded in 1989, the myeloma program at UAMS has seen more than 11,000 patients from every state in the United States and more than 50 foreign countries and has performed more than 9,000 peripheral blood stem cell transplants. Barlogie and his colleagues fundamentally have changed the course of the disease and its effects through new diagnostic procedures and novel therapeutic interventions.
"We have excellent results leading to the cure of patients with myeloma. Now the major challenge relates to improving the clinical outcome of patients with genomically defined high-risk myeloma, a subtype of myeloma with a current median survival rate that does not exceed three years," Barologie said. "Focusing research on this high-risk subtype of myeloma will also have strong implications for improving the outcomes of low-risk disease."
The work Morgan proposes to develop is already in progress at the Myeloma Institute through the application of commercially available drugs that target unique oncogene mutations. The expected five-year survival rate for a newly diagnosed myeloma patient treated at the UAMS Myeloma Institute is 74 percent, versus 43 percent for a comparable patient population in the NCI cancer statistics (SEER) data base. Newly diagnosed patients with genomically defined low-risk disease treated at the Myeloma Institute can expect a median survival exceeding10 years. Based on 25-year follow up of patients enrolled in the first "total therapy" clinical trial at the institute, a cure plateau of 15 percent has been firmly established. Morgan holds more than $10 million of research grant funding from various governmental and private philanthropic sources.
"At the UAMS Myeloma Institute I envision conducting focused clinical studies investigating how to improve the current excellent clinical results obtained at the UAMS Myeloma Institute as well as investigating how such advances can be translated into wider populations by engaging in large phase-three studies including patients both in the United Kingdom and USA," Morgan said.
Morgan received his doctorate on the genetics of leukemia from the University of London in 1991 and his bachelor of medicine in 1981 from the Welsh National School of Medicine. Since 2003, he has served as a professor of Hematology and director of the Centre for Myeloma Research at the Royal Marsden NHS Foundation Trust and The Institute of Cancer Research in London, Europe's largest comprehensive cancer institute. Morgan is a director of Myeloma UK, the UK's respected patient organization, as well as a member of the Scientific Board of the International Myeloma Foundation and Scientific Secretary for the UK Myeloma Forum. He is also a founding director of the European Myeloma Network. To learn more, please see
myeloma.uams.edu
. 4301 W Markham | Little Rock, AR 72205 US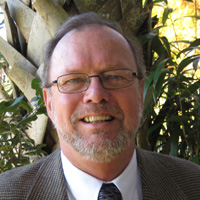 about the author
Gary Petersen
Gary is a myeloma survivor and patient advocate. His work centers around helping patients live longer by helping them to find facilities who are beating the average survival statistics. You can find Gary's site at www.myelomasurvival.com and follow him on Twitter at @grpetersen1
Thanks to our HealthTree Community for Multiple Myeloma Sponsors: