Sharing your Multiple Myeloma Diagnosis
Being diagnosed with multiple myeloma can be an overwhelming experience.  It's very normal to be flooded with emotions ranging from sadness, fear, anger, and anxiety.  As you mentally and emotionally process your diagnosis, the thought of sharing the diagnoses with others can seem like a little too much. 
Although it may feel implausible, research has shown that sharing your diagnosis has many benefits and most people feel better after doing it.  Sharing your diagnosis also opens the door for social support, which will be needed as you navigate the mental, physical and emotional demands of treating your myeloma.  
Breaking the news of your diagnosis is not a simple conversation. It can be awkward to start, and then get messy and emotional. But it's a conversation most people have with at least their close family and friends.
Consider the Following When Sharing
If you decide to share your myeloma diagnosis, here are a few things to consider:
Who will you share with? Close family and friends will likely be on the list. You will want the people who you can trust with the intimate details of your diagnosis. If young children are among those you are sharing your diagnosis with, your conversation may need a little extra preparation because of the sensitive nature. 
Designating a spokesperson - If you have a lot of people to tell, one way to get the news out is designating a spokesperson.  This spokesperson should be someone that is a close person in your life.  They can reach out to extended family and friends on your behalf. You might also choose to just share through email or social media.
How will I share my diagnosis? It can be helpful to write down the details you want to share, with specific people, before talking with them. As you consider what to say, think about questions you may receive and prepare a response.  People will respond differently, depending on their personality, as well as any prior experience that they've had with cancer.
When to share your diagnosis? Experts recommend waiting until you have as much information about your diagnosis, treatment and prognosis as possible before sharing. This way you will be able to address questions that may arise during your conversation. Take the time to let your diagnosis sink in and learn what you can.
Remember that sharing your diagnosis can be as hard as hearing the diagnosis yourself, but there are often silver linings. Nobody would opt to go through cancer, but through the heartache and the challenges, there are often rays of light, and sometimes those rays of light take the form of new or strengthened relationships.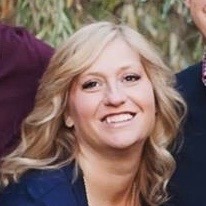 about the author
Lora Jensen
Lora is an Editorial Contributor for the Myeloma Crowd and proud mom of 6 kids and 5 grandkids. In addition to supporting myeloma patients, she loves creating fun parties and activities for her grandkids to enjoy.
Thanks to our HealthTree Community for Multiple Myeloma Sponsors: