September is Blood Cancer Awareness Month. 4 Tips On How You Can Recognize This Important Designation
BY LIZZY SMITH September is Blood Cancer Awareness month and, yes, it matters! Bringing awareness to multiple myeloma, which is a blood cancer, helps increase funding for research that brings about new treatments and, potentially, a cure. The National Institute of Health (NIH) spent 12 percent of its budget in 2012 ($61.3 million) on multiple myeloma research versus $41.5 million in 2008. This large increase is due in part because of awareness. And yet that figure is dismal and not enough! At least it is not enough if we myeloma survivors expect a cure and better treatments to come about quickly! Breast cancer is an excellent example of how important awareness really is. In the seventies, few people talked about it. Today, the breast cancer community is well organized and vocal (and very wealthy). As a result, awareness and research has increased exponentially. Multiple myeloma is on its way to following suit. It MUST if we do things right. So what is multiple myeloma? To learn more, read this article by Dana Holmes, What is Multiple Myeloma and Why Does It Matter? What can we in the multiple myeloma community do to recognize September as Multiple Myeloma Awareness month? Here are some ideas: 1. Make a donation to the Myeloma Crowd Research Initiative The Myeloma Crowd Research Initiative (MCRI) is a new approach to funding cancer research; combining the skill and knowledge of leading myeloma specialists with the patient perspective and supportive patient social communities to select and fund promising research projects in myeloma. The goal of the MCRI is to find and fund a cure for multiple myeloma. We have selected two potentially curative projects that are happening NOW and are transparent and trackable. These are incredibly exciting projects! You can learn about them by clicking here. We suggest you start a team and get your family, friends, neighbors and network to make donations. If that is not your thing, consider making a donation to one of the existing teams. Do so by clicking here. These projects will not happen on their own and those of us in the myeloma community must get involved in helping to find treatments and cures for our disease. This is a very simple way to do that. 2. Do something really fun and tell us about it Take a mental myeloma holiday and have fun. Suggestions are: a trip, a hike, retail therapy, connect with other cancer survivors and go to lunch, do something kind for a neighbor or someone in need, get a massage, take an extra long nap, try a new cuisine, take up a new hobby, adopt a homeless pet. We'd love to highlight your story right here on Myeloma Crowd. Simply submit a description of what you did along with a photo or two to: info@crowdcare.org. Depression, sadness and anger are real side-effects of our myeloma journey. Here are tips for combating it and living a happier life, even with cancer:
3. Participate in a clinical tria
l
Clinical trials rock because they benefit patients and research that leads to better treatments (and, yes, some day - hopefully soon - a cure!). To learn everything you need to know about clinical trials, click here, Clinical Trials, Multiple Myeloma & Why You Should Participate.
To learn more about a current clinical trial that is enrolling, and that MCRI has selected to fund, click here. This new clinical trial is open for high-risk myeloma patients using a completely new T cell immunotherapy called MILs, used with an autologous transplant. Dr. Ivan Borrello, MD, from the Sidney Kimmel Comprehensive Cancer Center at Johns Hopkins is pioneering a therapy to boost the immune system's T Cells and get them working again to kill the myeloma cells.
4. Make a purchase from the Myeloma Store
Every penny raised from sales will directly fund the MCRI. Plus our items are high quality and, we think, quite nice looking. Click here to shop. ...And finally As myeloma patient and advocate Gary Peterse explains right here, good things happen to those who help themselves. This is also true for multiple myeloma. Let's move forward, let's live, and let's work on beating this disease. Together, we patients can be very powerful. Ok, ok, one more departing words of wisdom from myeloma patient and advocate (and the founder of The Myeloma Crowd, The Myeloma Crowd Research Initiative [MCRI] and host of countless myeloma-specific radio shows on Myeloma Patient Radio) Jenny Ahlstrom, it is our turn. Yes it is! Happy September. Prayers and best wishes, too.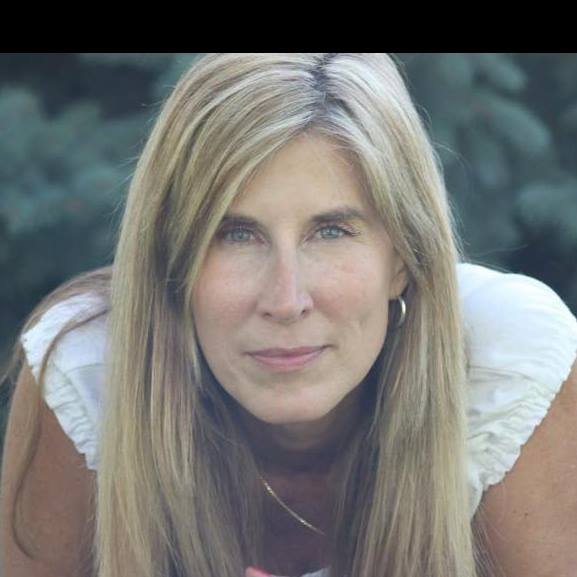 about the author
Lizzy Smith
Lizzy Smith was diagnosed with myeloma in 2012 at age 44. Within days, she left her job, ended her marriage, moved, and entered treatment. "To the extent I'm able, I want to prove that despite life's biggest challenges, it is possible to survive and come out stronger than ever," she says.
More on Life With Myeloma
Thanks to our HealthTree Community for Multiple Myeloma Sponsors: