The HealthTree Foundation is bringing its Myeloma Crowd Round Table (MCRT) program back to Germany after five year absence when four world-class myeloma experts provide updates on the latest myeloma therapies and research in Berlin, Germany on June 4, 2022.
Our speakers will be:
Prof. Dr. med. Igor-Wolfgang Blau, Charité – Universitätsmedizin Berlin
Prof. Dr. med. Hartmut Goldschmidt, Universitätsklinikum Heidelberg
Prof. Dr. med. Suzanne Lentzsch, Columbia University, New York
Prof. Dr. med. Maximilian Merz, Universitätsklinikum Leipzig
The MCRT will be held at the Maritim proArte Hotel on Friedrichstrasse 151/Dorotheenstrasse 65, 10117 Berlin, near the Friedrichstrasse S-Bahn station.
The program is free and will run from 9:00-15:00. Lunch and refreshments will be provided.
Registration will begin at 8:00. Prof. Blau and his team are handling registration. If you have any questions, please contact Greg Brozeit at greg@healthtree.org or 330-990-1090.
Thanks to our Round Table sponsors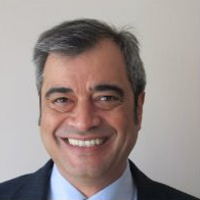 about the author
Greg Brozeit
Greg Brozeit has been engaged in myeloma patient advocacy since 1998. He began working with the Myeloma Crowd in 2015. Prior to that, he consulted with Dr. Bart Barlogie at the University of Arkansas after working with the International Myeloma Foundation for 15 years, where he inaugurated the public policy advocacy program, patient support group outreach and IMF Europe, organizing more than 100 physician and patient education programs. He earned his BA in political science from Loyola University in New Orleans and lives in northeast Ohio.