Rocking Results with Triple Myeloma Combo for Relapsed/Refractory Patients
New findings published in a recent New England Journal of Medicine article shows the triplet of daratumumab, lenalidomide and dexamethasone giving 43% of myeloma patients complete response. Daratumumab was approved by the FDA for use in myeloma in November of 2015 and is now being tested in a wide variety of clinical trial combinations. This triple combination was tested in a Phase III trial for myeloma patients who had relapsed or were refractory to treatment.
Myeloma patients (569) who had received one or more prior lines of therapy would receive lenalidomide/dexamethasone or the combination of lenalidomide/dexamethasone/daratumumab. The study was looking at the length of time it took for the disease to return, or progression-free survival (PFS). The rate of progression free survival at 12 months was 83.2% in the len/dex/dara group vs. 60.1% in the len/dex group. The median follow-up was taken at 13.5 months. The depth of response was also compared. According to the study, a significantly higher rate of overall response was observed in the len/dex/dara group (92.9%) vs. the len/dex group (76.4%). And the level of complete response was also better in the len/dex/dara group (43.1%) vs. the len/dex group (19.2%).
The results of the study are exciting to myeloma specialists. Dr. Muzaffar Qazilbash of the MD Anderson Cancer Center says:
"

The depth of response and the decrease in the risk of progression seen with this combination is unheard of in patients with such advanced disease."
While triple combinations are now the norm in myeloma treatment and always yield better results than a single drugs or doublets, the results of this study show that adding daratumumab to lenalidomide and dex dramatically boosted patients' chances of a good and durable response. Dr. Rafael Fonseca of the Mayo Clinic, called the results on Twitter "The most impressive trial, ever, in MM."
Study author and lead researcher Dr. Meletios Dimopoulos, a professor at the National and Kapodistrian University of Athens, in Greece said:
"It is very likely that (this regimen) will be rapidly adopted by practicing physicians."
To find all clinical trials using daratumumab, click here: Daratumumab Clinical Trials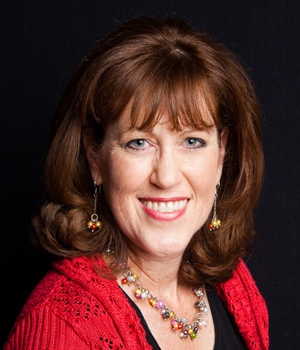 about the author
Jennifer Ahlstrom
Myeloma survivor, patient advocate, wife, mom of 6. Believer that patients can help accelerate a cure by weighing in and participating in clinical research. Founder of HealthTree Foundation (formerly Myeloma Crowd).
Thanks to our HealthTree Community for Multiple Myeloma Sponsors: