Understand your Myeloma Labs with these HealthTree Resources
Do you understand your myeloma diagnosis and your myeloma lab results? Both are key to myeloma patients but can be highly confusing and overwhelming. Labs are completed at almost every visit to the clinic, yet it's hard to know which markers are important for you to watch. HealthTree has created resources to help make sense of this key information.
The Multiple Myeloma Lab Results Explained guide was created to help you better understand critical myeloma markers. A complete and simplified version can be downloaded as a pdf, printed, and used as a reference guide. Or, you can use the online version. This guide simplifies the complex process of understanding your myeloma markers and helps you track your treatment history.

Each section of the guide is linked to a HealthTree University Class allowing you to learn as you go, directly from myeloma specialists, about what these labs mean and why they are important.

These resources simplify complicated information to help you become more educated, involved, and empowered in your care. HealthTree is passionate about providing resources, education, and support at every step of your myeloma experience. Each program and tool has been developed for this purpose.
Whether you want to learn more about myeloma, understand your specific diagnosis, or find personal or community support- HealthTree can help.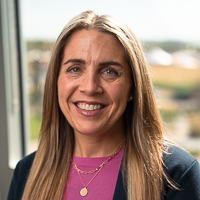 about the author
Rozalynn Hite
Rozalynn Hite is the HealthTree Coach Director and wife of myeloma patient Richard Hite. Rozalynn is an occupational therapist and mother of three beautiful children. She is passionate about providing support, education, and resources to help others live full and active lives.
More on Life With Myeloma
Thanks to our HealthTree Community for Multiple Myeloma Sponsors: