Radon Levels Increase Blood Cancer Occurrence in Women
Radon could be linked with blood cancers in women, according to a recent article in MedlinePlus. Radon is naturally occurring gas and highly radioactive element discovered by English physicist Ernest Rutherford in 1899. The Surgeon General has warned that radon is the second leading cause of lung cancer in the United States today. In past studies, there has been a link identified with radon and other blood cancers like CLL, but not in myeloma. This is the first time it has been linked to blood cancers in the female population.
Jean Lamantia, author and breast cancer survivor highlighted the danger of radon after learning more about two young women with non-small cell lung cancer who were not smokers. She explains:
Radon is a colorless, odorless, radioactive gas. It literally flies below the radar – both in terms of our awareness of it and our ability to detect it.

While it is present in ground water, air and soil, our greatest exposure comes in our own homes – yes, our homes. This is because when radon enters the enclosed air of our homes, it can accumulate to higher levels than outside. We can also be exposed in other buildings- offices and schools, for example. Testing your home is the only way to know the radon levels as the age of the building is not an indicator of the radon level.
The radon link to blood cancers came from an American Cancer Society study that gathered over 19 years of information on more than 140,00 Americans for a cancer prevention study. The study included blood cancers leukemia, lymphoma and myeloma. The study found:
Women who lived in counties with the highest radon levels were 63 percent more likely to develop blood cancers than those in counties with the lowest radon levels. There was no link seen among men, the study noted. The study was published online recently in the journal Environmental Research.

"The overall lifetime risk of hematological [blood] cancers in the United States is about 2 percent, so even a 60 percent relative increase would still mean a relatively small absolute risk," study leader Lauren Teras, American Cancer Society, said in a journal news release.
Radon is a gas produced by soil or rocks and can enter into buildings through cracks in the floors or walls or in joints around pipes, wires or pumps. But every house if different, so each home has to be tested individually. If your home tests high for radon, Jean suggests that you follow these strategies by the Canadian Cancer Society to reduce radon gas in your home, such as:
Sealing cracks and holes in basement floors and walls
Installing an active soil depressurization system
Covering sump pumps and drains
Increasing air circulation with a ventilation system
You can find more information about radon, how to test for radon levels and what you can do to mitigate the risks by clicking here.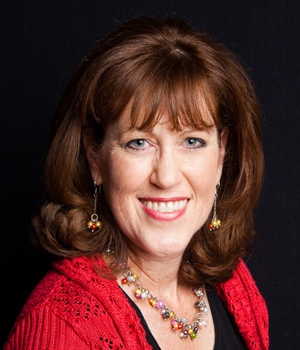 about the author
Jennifer Ahlstrom
Myeloma survivor, patient advocate, wife, mom of 6. Believer that patients can help accelerate a cure by weighing in and participating in clinical research. Founder of HealthTree Foundation (formerly Myeloma Crowd).
More on Life With Myeloma
Thanks to our HealthTree Community for Multiple Myeloma Sponsors: