Qualifying for Disability Benefits with Multiple Myeloma
BY BRYAN MAC MURRAY, DISABILITY BENEFITS HELP How do you get disability benefits for multiple myeloma? Qualification for Social Security disability benefits depends on the type and severity of myeloma and/or the side effects of treatment. If the disease or treatment side effects are severe, you may meet the Social Security Administration (SSA's) eligibility requirements and be entitled to receive monthly benefits. The Multiple Myeloma Listing Multiple myeloma is the most common form of this plasma cell or bone marrow cancer and appears in section 13.07 of the SSA's Blue Book, which is their listing of conditions that qualify for disability benefits. This listing provides qualification details for individuals in the early and advanced stages of the disease.
When multiple myeloma is advanced at the time of diagnosis, and when the disease progresses despite treatment, you automatically medically qualify.
You will additionally qualify under this disability listing if you're in the early stages of multiple myeloma and have recently received a stem cell or bone marrow transplant. You're automatically eligible for benefits for a period of 12 months after a transplant procedure.
Individuals who have had a stem cell or bone marrow transplant must undergo a continuing eligibility review at the one-year mark following treatment so the SSA can determine if they are still eligible or if their benefits should stop.
If you experience side effects of treatment or the disease progresses despite treatment, then you may continue to receive benefits after re-evaluation.
If however, your disease goes into remission and you have no severe impairments, you disability payments will cease.
Medical Evidence Requirements with Multiple Myeloma
Every person who receives disability benefits must support their claim by having appropriate or acceptable medical records available for the staff at the Disability Determination Services (DDS) office to review. For multiple myeloma, required evidence includes:
A bone marrow biopsy report
Urine protein electrophoresis or serum protein lab findings
Other medical records are crucial to your disability application as well, including doctor's notes, operative reports, and prescription records. Records of your treatments, including type, duration, and results, are essential too.
You'll give the SSA permission to contact your doctors and other healthcare providers directly as part of the standard application process. You can also get copies of your medical records and submit them along with your application, which can potentially speed up the review of your claim a bit. Qualifying with Other Forms of Myeloma Multiple myeloma accounts for about 90 percent of disability cases, but people with the rarer types of myeloma can also qualify for benefits. Plasmacytoma and the extramedullary as well as localized forms of myeloma are eligible for disability, if they closely match the listing in 13.07. You may also closely match the leukemia or lymphoma listings, which appear in 13.06 and 13.05 respectively. Some applicants, like those who experience severe impairments in particular body systems or organs, are able to qualify under the listing for the affected area of the body. For example, if myeloma causes severe kidney impairment, then you may qualify under one the listings in Section 6.00. Submitting Your Application for Benefits You may file online for Social Security Disability Insurance (SSDI), a process that gives you time to track down information and make sure you have all of your facts straight before submitting your claim. You may also file locally, if you prefer, by visiting the SSA field office nearest you. If you're applying for Supplemental Security Income (SSI) in addition to or instead of SSDI, you can only do so via a personal interview, so a trip to the local office may be necessary, regardless.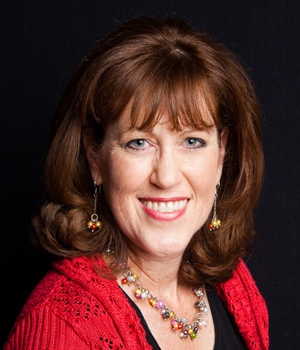 about the author
Jennifer Ahlstrom
Myeloma survivor, patient advocate, wife, mom of 6. Believer that patients can help accelerate a cure by weighing in and participating in clinical research. Founder of HealthTree Foundation (formerly Myeloma Crowd).
More on Life With Myeloma
Thanks to our HealthTree Community for Multiple Myeloma Sponsors: