Defining Your Risk of Progression With Smoldering Myeloma
When should smoldering myeloma patients receive treatment? This is an unanswered question that depends on the answer to an essential question – what is my actual risk of progressing to active myeloma?
Some patients may never progress to active myeloma and could be spared treatment with its physical toll, side effects and financial costs. But if patients have a real probability that a smoldering myeloma patient will progress to active myeloma, it is critical to understand the timing. Who needs therapy now and not later? Can we get to better precision for a prognosis?
At the recent conference called Intercepting Blood Cancers held in Madrid, Spain, myeloma experts from all over the world gathered to discuss and answer these important questions.
The Test Matters
Results from the Dana Farber Study PROMISE study showed that the type of testing used matters significantly. Catherine Marinac, MD showed that using the blood tests used in today's myeloma clinic (SPEP and Immunoelectrophoresis or IFE) found an MGUS occurrence of 6% in higher risk patient populations (family members of myeloma patients and Blacks). However, when they used the mass spectrometry test, they found MGUS in 13% of these populations and the risk increased with age. So today's tests aren't very good at lower levels of detection.
Going Beyond 20/2/20
An older classification called 20/2/20 has been used to determine the risk of smoldering myeloma progression. This means that there is over 20% of plasma cells in the bone marrow (3+ points), an M-protein of over 2 grams/deciliter (3+ points), an involved/uninvolved free light chain ratio of over 20 (2+ points) and any mutations on the FISH test (2 points). After assigning the points, the risk is assessed as follows:
If total risk Score is 0-4 there is 3.7% risk of progressing into active myeloma at 2 years.
If total risk Score is 5-8 there is 25.4% risk of progressing into active myeloma at 2 years.
If total risk Score is 9-12 there is 48.9% risk of progressing into active myeloma at 2 years.
If total risk Score is >12 there is 72.6% risk of progressing into active myeloma at 2 years.
As this scoring system progressed, the International Myeloma Working Group (IMWG) added genetic risk factors to this classification to better predict progression.
Elizabeth O'Donnell, MD of Dana Farber Cancer Institute shared the limitations of current tools to predict risk:
Bone marrow data is needed for SMM stratification and that is not always easy to obtain
The bone marrow results depend on the quality of the sample
There is an evolutionary nature of biomarkers that has to be captured over time and not just once
Smoldering myeloma and MGUS have different criteria for classification, making things more complex.
A new project called PANGEA is developing a new model to predict the risk of progression. This risk calculator can be found at pangeamodels.org.
Adding Circulating Tumor Cells
Circulating Tumor Cells are the myeloma cells found in the blood.
Bruno Paiva, MD of the University of Navarra shared that testing immune biomarkers and circulating tumor cells could improve the identification of risk. This would improve the 20/2/20 model while also replacing bone marrow biopsies.
Dr. Paiva's work on a project called iMMuocell looked at immune and tumor biomarkers. He found that Circulating Tumor Cells outperformed the typical measurement of percentage of bone marrow plasma cells to predict time to progression in smoldering myeloma. The average time to progression was 17 months using Circulating Tumor Cells testing.
He also found that the kappa/lambda ratio, the monoclonal protein and Circulating Tumor Cells were more important than the percentage of bone marrow plasma cells. He asked the question if Circulating Tumor Cells could replace the bone marrow plasma cells of the current International Working Group model.
When he compared the blood test results to the bone marrow test results, however, 93 of the 139 cell types (67%) showed a moderate or strong correlation. So while there is correlation, it's not totally the same as a bone marrow and the bone marrow is still needed.
According to Irene Ghobrial, MD, Circulating Tumor Cells can also help in the genomic sequencing of the disease. (see the MinimuMM-seq paper on Circulating Tumor Cells).
More Frequent Sampling
Today, risk is usually assessed at a single point in time, however the experts agreed that you should recalibrate the risk more frequently, like every 6 months. The Circulating Tumor Cells test allows this to happen.
Getting to More Individualized Classification
Efstathios Kastritis, MD of Dana Faber Cancer Institute discussed the path to more individualized classification of risk. The PANGEA study included 6441 patients: 4931 (MGUS) and 1510 (SMM). For the study, they looked at clinical and bone biomarkers and found that:
The disease evolves and risk does not remain stable over time
Early identification of high-risk groups means more precision for treatment
Identifying low-risk is also helpful as patients who may not progress should not receive treatment
Dr. Kastritis explained how we get to better, more individualized classification but noted they needed more data and suggested they:
Use molecular and genetic testing
Study the bone marrow microenvironment to see how it is helping sustain the tumor cells
Use Circulating Tumor Cell tests with blood samples
Use bone marrow markers and look at cytokines
Use imaging and if any lesions are found, therapy should be started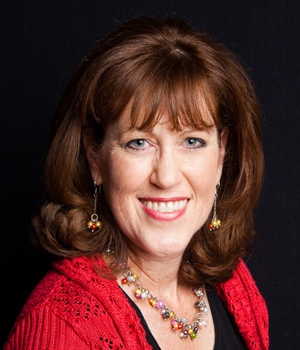 about the author
Jennifer Ahlstrom
Myeloma survivor, patient advocate, wife, mom of 6. Believer that patients can help accelerate a cure by weighing in and participating in clinical research. Founder of HealthTree Foundation (formerly Myeloma Crowd).
Thanks to our HealthTree Community for Multiple Myeloma Sponsors: