Precision Medicine in Multiple Myeloma
The American Society of Hematology published a statement this week on the White House's proposed 2016 budget for a new Precision Medicine Initiative. The White House is asking Congress to approve $31.3 billion in NIH funding for a new Precision Medicine Initiative to identify genetic drivers of disease to provide more personalized treatment to patients. So what exactly is precision medicine in myeloma? Myeloma expert Dr. Ravi Vij, MD of Washington University defines both "personalized medicine" and "precision medicine" in a recent Myeloma Crowd Radio interview. He tells us that personalized medicine is the goal to create targeted therapies that would work in a particular patient. For example, drug companies could create a drug for the 11;14 translocation that all 11;14 patients could then use for therapy. "You're looking at a patient's tumor and you are trying to get a drug specific to that patient," says Dr. Vij. You can imagine that if only 20,000 cases of myeloma are diagnosed per year and 16% of those are 11;14 patients, it may not be very attractive for a pharma company to aim for a highly specialized drug that takes 10+ years to develop and costs millions for 3200 patients per year. They you add complexities - a patient may have 11;14 and bad cytogenetics while others may have 11;14 and good cytogenetics, and personalized treatment becomes more difficult. Precision medicine takes things one step further but has a possible advantage for all types of cancer patients.
"We haven't even conquered personalized medicine and we're talking about actually venturing into precision medicine, which is that you become agnostic to what your tumor is. You don't care if a patient has breast cancer, lung cancer, colon cancer, or myeloma for that matter. You are developing a drug to a particular mutation. And as long as the patient's tumor has that mutation, you will try the drug."
He uses a genetic mutation called BRAF, known in myeloma, as an example of cross-cancer research that could help all types of patients.
Case in point, BRAF, which is now known to be one of the more commonly mutated genes in myeloma, albeit only 5% to 6% of patients carry that, is a gene that is mutated much more commonly in melanoma...There are more than one BRAF inhibitors approved. Now, we've learned that in patients who have BRAF mutations in myeloma that these drugs work as well.
This is a completely new way for the FDA to consider the construction of clinical trials to get a drug from development and into the clinic and it may require a new way of thinking about cancer as a whole.
There has to be a different paradigm of drug development where you are actually going to go to the FDA and say, "I have a drug that I want approved not for myeloma. I want a drug approved for patients with BRAF mutation." Right now, the FDA is not even set up to think along those lines. They're cognizant of it. They're starting to say that that is probably where we're going to be heading in the future. Just recently, have certain trials started where people are enrolling patients irrespective of cancer types with certain mutations.
Dr. Vij predicts that if we target myeloma and other cancers in this way, it may be easier to cost-justify the creation of new therapies.
I think what is going to happen is then that you're going to have smaller groups of patients within a disease, but perhaps if you have drugs to a mutation that is disease-agnostic, you can still justify the economics of drug development. If you can say that it's going to help patients with myeloma, breast cancer, lung cancer, a subset of each of them, then maybe it will still be economical. I think it's something that is going to happen. We're in the beginning of that era, but it is going to be there soon.
ASH President David A. Williams, MD, hailed the announcement as welcome news for an industry that has seen a steady drop in funding over the last decade.
"For many of the more than 15,000 members of ASH, the world's largest professional society concerned with the causes and treatment of blood disorders, who depend on NIH funding to conduct cutting-edge hematology research, this budget proposal is an encouraging first step toward restoring funding for the agency following harmful budget cuts that shuttered many biomedical research laboratories nationwide. The unveiling of President Obama's Precision Medicine Initiative also signals a renewed commitment to U.S. biomedical research that will afford hematologists significant opportunities to continue to hone personalized approaches for the treatment of blood diseases. ASH supports the President's proposal and applauds the Administration's commitment to the promising field of precision medicine. The Society will continue to advocate for a bi-partisan agreement that fully restores NIH funding to pre-sequestration levels. ASH looks forward to working with the White House and Congress on this important effort that seeks to preserve an entire generation of scientists and lead to more targeted treatments and potential cures for patients."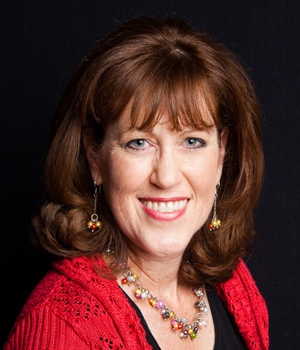 about the author
Jennifer Ahlstrom
Myeloma survivor, patient advocate, wife, mom of 6. Believer that patients can help accelerate a cure by weighing in and participating in clinical research. Founder of HealthTree Foundation (formerly Myeloma Crowd).
More on Life With Myeloma
Thanks to our HealthTree Community for Multiple Myeloma Sponsors: