OUTSTANDING Survival Rates For High Risk Multiple Myeloma At Emory! Is Atlanta The New Little Rock For High Risk Myeloma?
BY GARY PETERSEN
If you missed Emory's Dr. Sagar Lonial's broadcast on High Risk Myeloma, you missed an excellent and informative program. You can still hear a rebroadcast of the program if you CLICK HERE!
I do think the major takeaway from Dr. Lonial's presentation was the excellent results he and his team at Emory in Atlanta have achieved with the high risk group of patients. At 3 years 93% of patients were alive vs. the numbers frequently quoted as 50% survival at 2 years. It was my previous thinking either Mayo Scottsdale or UAMS would be the center to unlock a major breakthrough for high risk multiple myeloma treatment. UAMS which has had such remarkable success in the treatment of low risk disease has not been able to repeat this for high risk myeloma and quotes their average life expectancy of 2 years for the high risk cohort of patients.
There are a number of philosophies for treatment of myeloma, from less is best to more is cure for low risk disease, and many have proven successful for the low risk patient. However, no regimen has yet to be developed which has proven successful outside of a clinical trial. Dr. Lonial believes the patient needs a plan and the plan should be executed. No risk adaptive approach for induction, or trying Vd ,then Rd then Cybord, then VRD, etc., or the sequential approach. The Emory philosophy for low and high risk myeloma is as follows.
Of great importance is to conduct the cytogenetic testing like FISH tests to determine if the patient is high or low risk.
Hit myeloma as soon after diagnosis as possible with the best and most effective approved first line treatment, which Dr. Lonial believes is RVD.(Revlimid, Velcade, and Dexamethasone)
If transplant eligible conduct an early Auto Stem Cell Transplant, but only one transplant. Emory feels one of the characteristics of high risk disease is the DNA is highly unstable and exposing the myeloma to high dose chemotherapy, like Cytoxan and Melphalan, will increase the damage to the already unstable DNA. This will create more aggressive and harder to treat clones.
Transplant is always followed by 3 years of RVD maintenance. This is where the risk assessment comes into play. If high risk or intermediate risk the maintenance is RVD, (Revlimid, Velcade, and Dexamethasone).If low risk it would be just Revlimid. It is three years of maintenance because his earlier work showed that relapse often followed the early discontinuation of maintenance.
The average life expectancy has yet to be reached, but my educated guess is that it will approach 5 years or more. This will be more than twice that which other centers reported.In addition, it is a formula which should be able to be followed by any of the world's multiple myeloma specialists.
There is so much more in Dr. Lonial's broadcast and I highly recommend you listen to it in its entirety. A short bio of Dr. Lonial follows:
Sagar Lonial MD
Professor and Vice Chair of Clinical Affairs, Department of Hematology and Medical Oncology
Emory University School of Medicine
Vice Chair of the Eastern Cooperative Oncology Group - Myeloma Committee Chair of the Steering Committee -Multiple Myeloma Research Consortium
Dr. Lonial is internationally recognized as a leading authority in multiple myeloma treatment and research. As a medical oncologist at the Winship Cancer Institute, Dr. Lonial treats patients with multiple myeloma and is a lead member of the bone marrow transplantation team and clinical trials team. He is involved in numerous professional organizations including the American Society of Clinical Oncology, American Society of Hematology, and the American Society for Blood and Marrow Transplantation. Additionally, Dr. Lonial is on the board of directors for the International Myeloma Society, and on the scientific Advisory Board for the International Myeloma Foundation.
He received his medical degree from the University of Louisville School Of Medicine. He completed his internship and residency at Baylor College of Medicine in Houston, Texas, followed by a fellowship in hematology and oncology at Emory University School of Medicine in Atlanta, Georgia.
Good luck and may God Bless your Cancer Journey. For more information on multiple myeloma survival rates and treatments CLICK HERE and you can follow me on twitter at: https://twitter.com/grpetersen1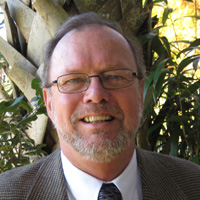 about the author
Gary Petersen
Gary is a myeloma survivor and patient advocate. His work centers around helping patients live longer by helping them to find facilities who are beating the average survival statistics. You can find Gary's site at www.myelomasurvival.com and follow him on Twitter at @grpetersen1
Thanks to our HealthTree Community for Multiple Myeloma Sponsors: