Our Next Show: Forty Years of Data on MGUS and Smoldering Myeloma with Myeloma Pioneer Dr. Robert Kyle, MD, Mayo Clinic
Friday, September 16, 8 am Pacific, 9 am Mountain, 10 am Central, 11 am EasternCall In by Phone to Listen Live: (347) 637-2631 or Listen Live Via ComputerFor over sixty years Dr. Robert Kyle, MD of the Mayo Clinic led the way in myeloma research and was the pioneer that defined and determined early precursor conditions MGUS and smoldering myeloma in the late 1970s and early 1980s. He joins us to share over 40 years of data from an extensive longitudinal study and his key findings on these precursor conditions of multiple myeloma. Dr. Kyle's groundbreaking work has changed how smoldering myeloma is diagnosed and treated. Learn what his deep expertise can tell us about myeloma progression from these early stages and what it means for you.
Dr. Robert Kyle, MD, defined and determined both the term MGUS and smoldering myeloma. Dr. Kyle founded the Mayo Clinic's Myeloma, Amyloidosis and Dysproteinemia Clinic. He founded a special protein laboratory and began collecting a recording data for patients with monoclonal plasma cell disorders. He has written 890 peer-reviewed articles and over 1,200 abstracts. Dr. Kyle received the top two awards in hematology, one from the American Society of Clinical Oncology and one from the American Society of Hematology. They are the highest honors bestowed by these two groups and he is the only doctor to have received both. Dr. Kyle is a director and member of the Scientific Advisory Board for the International Myeloma Foundation. He has been Chairman of the Myeloma Committee for the Eastern Cooperative Oncology Group, the Secretary General of the International Society of Hematology Inter-American Division, and a member of the editorial board of the journal Leukemia. The International Myeloma Foundation has created a Robert A. Kyle Lifetime Achievement Award to honor the physician who most exemplifies a singular dedication to and compassion for myeloma patients and the treatment of their disease. His research continues at the Mayo Clinic today.
Thanks to our episode sponsor, Takeda Oncology.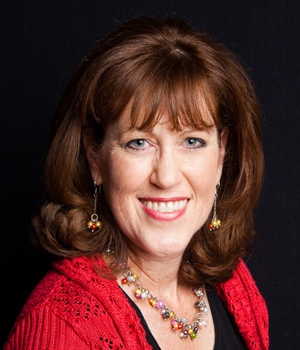 about the author
Jennifer Ahlstrom
Myeloma survivor, patient advocate, wife, mom of 6. Believer that patients can help accelerate a cure by weighing in and participating in clinical research. Founder of HealthTree Foundation (formerly Myeloma Crowd).
Thanks to our HealthTree Community for Multiple Myeloma Sponsors: