Does Quad Induction Therapy Increase Side Effects in Myeloma When Compared to Triplet Therapy?
As the treatment of multiple myeloma evolves, new therapies and combinations are proven to provide better outcomes in response to treatment and overall survival. This is the case with quadruplet therapy, which has shown a better depth of response than triplet therapy. But do patients with quad therapy have more side effects than patients on triplet therapy? Or does using a quad therapy increase the severity of side effects?
We used HealthTree CureHub to analyze whether there was a difference in side effects and severity between patients receiving quad and tri therapy during induction. Nathan Sweeney, HealthTree Manager of Clinical Research shares our findings.
Most Common Side Effects
In the following table, you can see the most common side effects present in both groups and their severity on the following scale:
1 - Hardly noticeable
2 - Uncomfortable but manageable
3 - Disruptive to my life
4 - Severely disruptive to my life
5 - Unmanageable, Stopped Treatment
The three most common triplet therapies in this analysis were:
Lenalidomide, bortezomib, and dexamethasone (RVd)
Cyclophosphamide, bortezomib, and dexamethasone (CyborD)
Carfilzomib, lenalidomide, and dexamethasone (KRd).
The three most common quadruplet therapies were:
Daratumumab+RVd (DRVd)
Daratumumab & hyaluronidase+RVd (DRVd)
Cylophosphamide+RVd (CyRVd).
The three most common side effects in both groups were:
Fatigue
Neuropathy
Constipation
The side effect of chemo brain was significantly greater in quad-therapy patients (26%) than tri therapy patients (16%).
The most severe side effect reported by both groups was musculoskeletal pain.
Key Takeaways
Surprisingly, adding another drug to a myeloma regimen did not increase the presence or severity of side effects. This is great news because it means that patients can receive a quad-therapy which could lead to a deeper response to treatment without an additional side effect burden.
It is important to mention that 12 reported side effects were reported by patients as "uncomfortable but manageable" or "disruptive to my life" in >15% of patients. It is important to use strategies to decrease side effects as part of the treatment plan in patients with myeloma.
Did You Know?
You can find what other myeloma patients have used to decrease their side effects on our Side Effects Solutions tool.
Reference:
Sweeney, Nathan W., Emily W. Ballard, Eduardo Franco Hernandez, Andrea Isabel Robles Espinoza, Andrea Jimena Cuevas Vicencio, Patricia Alejandra Flores Pérez, Thomas H. Molina, Jennifer M. Ahlstrom, and Jay R. Hydren. "A Retrospective Comparison of the Side Effect Prevalence and Severity of Multiple Myeloma Triplet Vs Quadruplet Induction Therapy." Blood 140, no. Supplement 1 (2022): 7178-7179.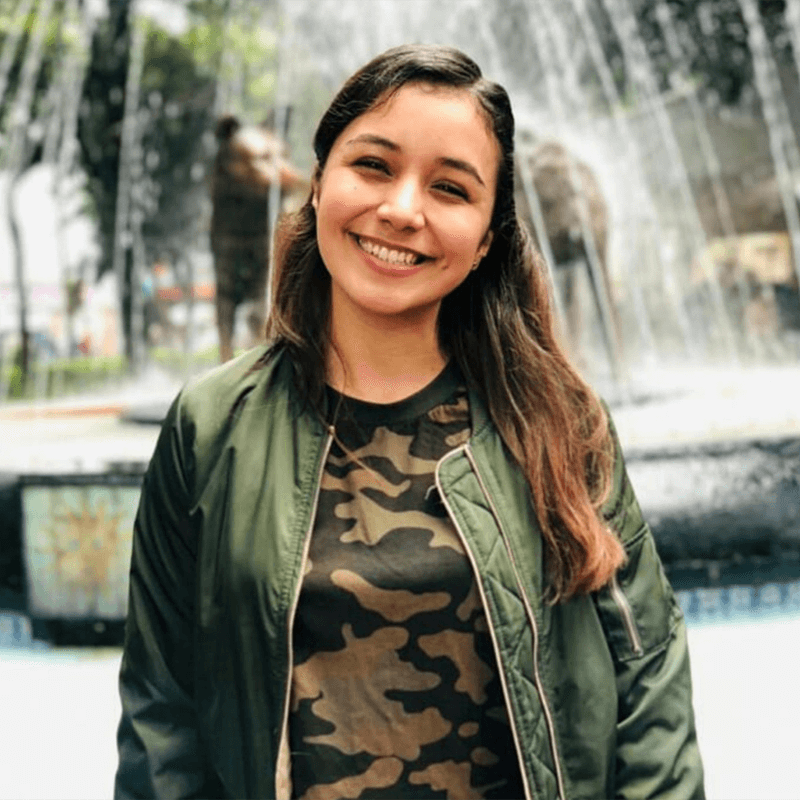 about the author
Patricia Flores
Patricia is an International Medical Graduate who joined HealthTree in 2020 as part of the Patient Experience team. She helps patients understand and track their lab & genetic test results as well as relevant information from their health history. She loves ballet, traveling, and reading a good science fiction book as often as possible.
More on HealthTree Research
Thanks to our HealthTree Community for Multiple Myeloma Sponsors: