Myeloma Round Table: Research and Treatment at the Sylvester Cancer Center — Miami, May 21, 2022 (Part 2)
Myeloma Round Table: Research and Treatment at the Sylvester Cancer Center — Miami, May 21, 2022 (Part 2)
When Dr. C. Ola Landgren moved from New York's Memorial Sloan Kettering Cancer Center to the University of Miami's Sylvester Cancer Center, it wasn't because of the weather. He has an ambition to create a myeloma research and treatment center of excellence that is second to none. In this, the second half of the original planned order of the Miami Myeloma Round Table in Aventura, FL on May 21, 2022, Dr. Landgren explains the guiding ideas of the growing myeloma agenda at Sylvester and Dr. Dickran Kazandjian, who was recruited from the National Cancer Institute, explains some of the protocols and treatment strategies in the clinic.
Dr. Elisabet Manasanch joined Drs. Landgren and Kazandjian for the Moderated Discussion/Question & Answer session.
C. Ola Landgren, MD, PhD, University of Miami, Sylvester Cancer Center, Miami, FL: Building a World Class Myeloma Program
Our group made several discoveries, publishing more than 50 papers for diverse journals
Established an international multiple myeloma research network
Have grown about 30% in the past year, doubled our number of patients in one year
Enrollment in clinical trials is up, patients are willing to look for options beyond the standard of care, access greater support
Labs are working on genomics, assisting data

Studying disease through detailed computer models.

Biology-driven trials may be the future of research
Minimal residual disease (MRD) detection must be refined

Can help find the "Achilles heel" for myeloma by characterizing cells

FISH and cytogenetics need to move forward

"Myeloma-defining genomic events" essential to understand myeloma
Dickran Kazandijan, MD, University of Miami, Sylvester Cancer Center, Miami, FL: Translating Ideas Into Treatment
When patients are first diagnosed with myeloma:

Physicians usually start treatment with combination treatments for 6-10 cycles (months)
Follow up with transplant or stay in maintenance
This is always decided between physician and patient

Triplets (three drug combinations) for relapsed/refractory myeloma impact progression-free survival (PFS) and overall survival (OS)

Myeloma generally takes longer to return, every clinical scenario is different, decision must be made with specialist.

What happens after triplet therapies?

Assess minimal residual disease status (MRD), studies indicate patients do better
Anti-CD38 monoclonal antibodies have revolutionized treatment
Quadruplet therapies are new era

Quadruplets (four drug combinations)

Patients had better response rates
Velcade + Revlimid + dexamethasone (VRd) + daratumumab is the most studied

MRD negativity rate achieved in 71% of patients!
Median time to this was 6 cycles with sustained response

What about transplant?

Stem cell transplant revolutionized treatment at the end of the 20th century
With the introduction of novel therapies in the early 21st century, has seemingly become more questionable
But it is still very good option, especially when toxicity from chemo is considered

Patients who are not fit for transplant receive VRd+Dara
Relapsed/refractory myeloma:

More drugs available, many can and should be individualized.
CAR T therapy has shown excellent results (Abecma and Carvikti)
Sylvester offers several studies with novel immunotherapies

Very likely a trial for you

Questions & Answers

Dr. Elisabet Manasanch participated in this session.

Discussion moderated by Jenny Ahlstrom:

0:20 - How do you use all the imaging techniques available (bone marrow biopsy, PET scan, bloodwork) to diagnose myeloma and at relapse?
12:33 - What are the best therapies that you're seeing now for newly diagnosed high-risk disease? Relapsed/refractory high-risk disease?

Audience-submitted questions:

26:52 - For patients who have been doing well with Revlimid + daratumumab, how worried should we be about the disease coming back and decrease in blood counts?
31:21 - Are we getting any closer to CRISPR being used for myeloma? What is CRISPR?
32:41 - If a patient did not achieve MRD negativity after SCT (stem cell transplant) or after consolidation, should that patient change treatment?
35:47 - Would you recommend CART for a patient with extramedullary disease?
38:58 - I'm excited about the slide Jenny alluded to about comparative PETs. Is this the most sensitive scan is available to all myeloma patients or just in a trial?
42:17 - Is it recommended that low-risk or stable smoldering multiple myeloma patients retrieve their cells for ASCT (autologous stem cell transplant)?

Thanks to our sponsors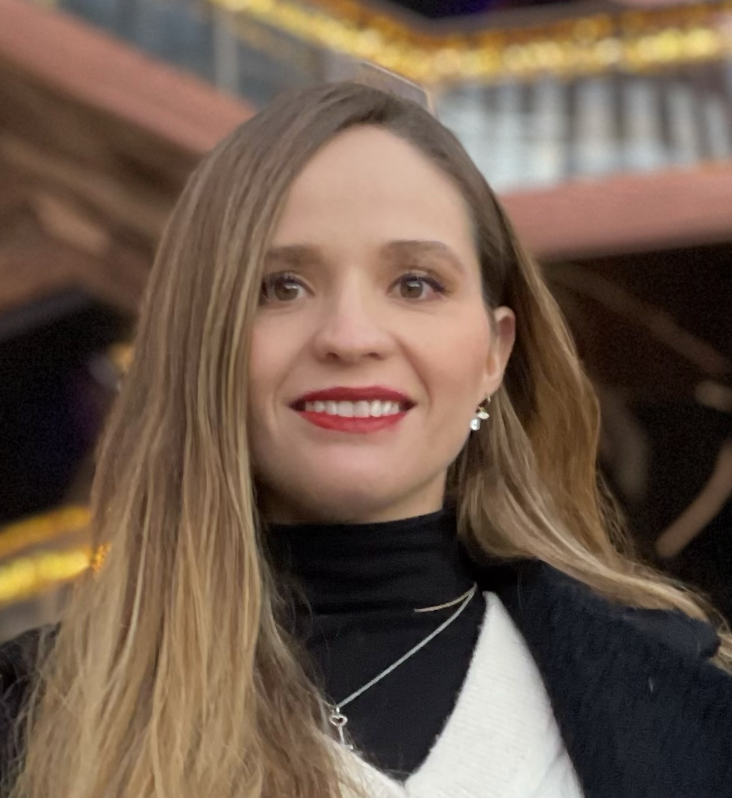 about the author
Andrea Robles
Andrea Robles is an International Medical Graduate, part of Healthtree's patient navigator staff. She is committed to patient's global wellness and finding a cure through research. She's also a wife and mom of 3.
Thanks to our HealthTree Community for Multiple Myeloma Sponsors: