Myeloma, Motivation and Fitness
Preface: Consult your doctor and/or your physical or occupational therapist about exercising at various stages of your myeloma pathway. Recommendations can certainly be different depending on your current symptoms as well as current and possible upcoming treatments. If you experience pain, you should discontinue the activity. If you experience chest pain, difficulty breathing, or dizziness, you should see your doctor or call 911.
Exercise, wellness, physical health, fitness. These words often conjure up images of someone who is strong, fit, and a model specimen of wellness. Our society has fed us messages of being fit or being a failure.
I am a former nationally ranked and division 1 tennis player, and at the time I never thought I would be unfit. But, after my competitive days were over, I found it really difficult to exercise. All of my workouts had been directed toward the goal of becoming a better tennis player. That was no longer in my life, so why do the hard workouts?
Over time, I lost my motivation and my fitness, and I felt like a failure. I found convenient barriers to exercise, and it wasn't until I really owned my "why" that I was able to find my way back to fitness. I'm certainly not a replica of my college tennis self, but through this process, I've learned to reframe exercise and fitness, and hope to share insights to help you, too. And oh, by the way, I hold a Ph.D. in sport and exercise psychology, so in a way, I've been my own case study through the years, as well.
Find Your Why
To start, "find your why." Why do you want to exercise or improve your fitness? Really dig deep here. My "why" was driven by my smoldering myeloma diagnosis, and learning that being fitter will serve me better if and when treatment begins. In the years prior, I knew I was out of shape and gaining weight, but I didn't have a solid reason to make fitness a priority. I was an arbitrary exerciser without a strong commitment. Once I solidified my "why," it has become easier to make exercise a priority.
A journey of a thousand miles begins with a single step.
Start small and think about the long game. Just take action that moves you toward your goal of being fitter. Doing something is always better than doing nothing (unless you have an injury), and the small "somethings" add up over time.
Comparison is the Thief of Joy
Avoid comparisons. It is so easy for us to compare our levels and looks of fitness to others. And when we do, especially when we are just starting out in exercise, it's easy to feel inadequate and that we don't belong. These feelings can be a major motivational killer. Instead, remind yourself of your "why," and also take stock in small successes (e.g., doing more than you could last week). Keep your focus on what you can control (your exercise-related thoughts, feelings, and behaviors), rather than on what you can't control (the level of fitness everyone else has).
Let the Process, Not the Product, Be Your Focus
Focus on the experience and the process. Think about the quality of the experience as you exercise. Be mindful of the feelings you have as you exercise, and seek to really connect with your body. Feel the muscles strain, tune in to your heart pumping, and let those things be signals of your aliveness and ability to gradually do more. If you only focus on some outcome (e.g., losing weight, etc…), then that becomes your only target. To exercise for wellness and life, find a way to embrace the experience for what it is in and of itself.
I am an Exerciser!
Take pride in what you do and own the identity of an exerciser! Feel good about the fact that you get up and move. Anyone who moves intentionally to improve their strength, cardio fitness, and/or any skill related movement is an exerciser, and no one gets to define that for you. Own this about yourself, and feel good about it. Along these lines, don't beat yourself up if you have a setback. They happen, for a variety of reasons, so acknowledge them and go "NBA" (Next Best Action).
Consider Tracking Your Progress
If it's motivational for you, find a way to track your progress. You can do this via technology/wearables or by just charting on paper. I use a little bit of technology and then track in my journal some variables of interest. For example, I wear a heart rate monitor and I track heart rate by time in my moderate and vigorous zones. The CDC recommends either 150 minutes in the moderate zone per week or 75 minutes in the vigorous zone per week, so I strive for some combination of those.
A bit of caution here, though, if you are using wearable technology. It is easy to lose yourself in the pursuit of numbers. Research has shown that these trackers can be detrimental. A review in the American Journal of Medicine found "little indication that wearable devices provide a benefit for health outcomes." If you use a wearable, know what you want from it and avoid becoming a quantification wizard, as this negates focusing on process (above).
Join the HealthTree Moves for myeloma fitness challenge during March Myeloma Awareness month. You can learn more and join the challenge here. Our new fitness app, HealthTree Moves makes it easy to make and track your fitness goals. You can also experience the motivation that comes from joining in the community.
Exercise Your Way
Decide if you like solitary exercise or group exercise, and then find ways to meet that preference. Along with this, think about variety, and engage with activities that you like.
Consider a Personal Trainer
Consider hiring a personal trainer if you are newer to exercise or have recent health changes. Look for someone who is certified, preferably through a reputable organization like ACE, NASM, NCSF, or ISSA. Ask your doctor if she or he recommends anyone.
Our relationship with exercise can be complicated, but it doesn't have to be. Follow the tips above, and find your way to exercise for health!
Join the HealthTree Moves for Myeloma March Challenge!
About the Author:
Jessie Daw is the co-founder of the Eastern South Dakota Multiple Myeloma Support Group, established in October 2018. She was diagnosed with smoldering myeloma in 2016. Jessie is also a Myeloma Coach through MyelomaCrowd, an MMRF Myeloma Mentor, and a member of GlaxoSmithKline's Oncology Patient Council. Jessie works for BeOnline Inc, an online education and technology solutions company, volunteers for the United States Tennis Association, and teaches adjunct for the University of South Dakota. She holds her Ph.D. in Kinesiology, with a sport and exercise psychology specialty, from the University of Illinois, Urbana-Champaign.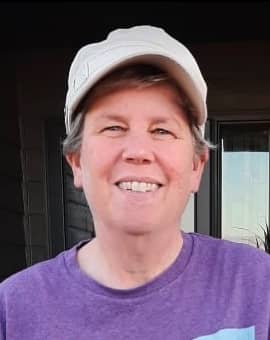 find or become a myeloma coach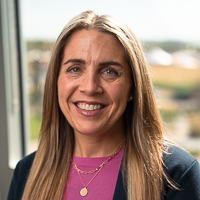 about the author
Rozalynn Hite
Rozalynn Hite is the HealthTree Coach Director and wife of myeloma patient Richard Hite. Rozalynn is an occupational therapist and mother of three beautiful children.
More on Life With Myeloma
Thanks to our HealthTree Community for Multiple Myeloma Sponsors: