The first ever Myeloma Crowd Round Table Webinar meeting was held on April 18, 2020, featuring three myeloma experts:
Matthew Fero, MD, University of New Mexico Comprehensive Cancer Center
Morie Gertz, MD, MACP, Mayo Clinic
Sundar Jagannath, MBBS, Mount Sinai Hospital
Lessons Learned in New York
Dr. Sundar Jagannath examines how well myeloma patients are doing in New York, how the hospitals are reacting, and how the coronavirus affects everyone--including medical professionals. He also provides some comfort by explaining how New York medicine is focused on those affected with COVID-19 and looking for ways to extinguish the virus.
Lessons Learned in New Mexico
Dr. Matthew Fero explains how he is helping deal with and prepare for a higher influx of COVID-19 patients in New Mexico while also having to manage and care for patients that require treatment for their myeloma conditions. He also discusses how the state of New Mexico is learning from others, such as New York state, on how to balance patient care and disease prevention.
The New Normal in an Age of Uncertainty
Dr. Morie Gertz enlightens us on what he knows about myeloma and COVID-19, and how patients should make changes to stay safe. He gives us recommendations for the knowns and unknowns of the coronavirus, as well as how to act after going over previous diseases like influenza.
Myeloma & COVID-19 Expert Panel Q&A
0:35 I'm scheduled for clinical trial infusion therapy that requires long distance travel. Given the COVID-19 situation, what should I do for my treatment?
4:15 How should we think about regular labs and treatments? Should we maintain an IV infusion? When do you suggest we go to the hospital to get lab work done?
8:39 Have any myeloma patients who have tested positive for COVID-19 who have received CAR-T cell therapy recovered from COVID-19 or make CRS worse? What about other immunotherapies?
15:35 Dr. Matthew Fero adds in a small segment on bone marrow transplants and immunotherapy.
17:25 I'm planning on having a stem cell transplant in the future, how should I go about planning for that?
20:28 Has there been any discussion for home visits for blood draws? My IgG goes down below 400 about every six weeks. How important is it to get my regular infusion to decrease my risk of infection and can I receive this through a home infusion nurse?
25:33 Are antibody COVID-19 injections from others with antibodies for COVID-19 something myeloma patients should be thinking about?
29:04 Will these COVID-19 tests that are measuring IgG and IgM antibodies be reliable for myeloma patients?
31:37 Is there an oral substitute for Daratumumab?
33:13 Does Daratumumab treatment make someone vulnerable to COVID-19?
33:48 How long can I go on a Daratumumab treatment?
37:02 How long can one delay monthly Daratumumab without impacting the efficiency of maintenance treatment post-stem cell transplant?
40:40 Can Daratumumab lead to respiratory weakness?
44:12 Is there an oral substitute for empliciti?
44:33 Are IL6 levels higher in MGUS smoldering active myeloma patients in general, should that value be looked at? What is your general opinion on this?
47:13 Are people with light chain myeloma more susceptible and have you seen any patterns?
48:12 Does Revlimid at a low dose offer some protective benefit? What are your thoughts on lenalidomide?
49:31 Which myeloma drugs may help against COVID-19 and what are the possible mechanisms of action?
58:11 Are kidney patients more at risk for COVID-19?
1:00:00 Would a potential vaccine likely be a live vaccine and therefore risky for myeloma patients?
1:00:49 What are the current thoughts about vaccine and administration?
1:01:53 How should myeloma patients think about planning for vacation this summer?
1:07:56 When thinking about going into the clinic for labs, for a doctors appointment, for extended travel, for a bone marrow biopsy, how long do you delay these things?
1:10:56 Dr. Jagannath seemed to be less concerned about myeloma patients being at increased risk while Dr. Gertz stated that while myeloma messes with our immune system, we are at increased risk regardless of treatment. Can you please clarify this and is there a contradiction?
1:13:55 I have SMM and also scleroderma and have been taking hydroxychloroquine for over a year and had severe upper respiratory bronchitis in December. Many people have had incidences of what might be the coronavirus in December, do you have any patients who might have had the virus this early, and do you agree with the protocol of hydroxychloroquine, cpap, and zinc to help deal with the coronavirus is good for myeloma?
1:17:24 Dr. Jagannath discusses his insights on dealing with catastrophies and how to get through them such as with 9/11 at St. Vincent's Hospital, and COVID-19 at Mt. Sinai Hospital in New York.
Thanks to our Round Table sponsors

.

.


.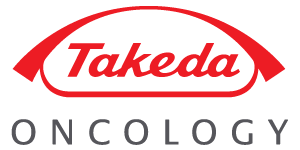 .

.