Myeloma Crowd Round Table Expert Videos: Seattle -- September 28, 2019
On September 28, 2019, a Myeloma Crowd Round Table meeting was held in Seattle, Washington at the Fred Hutchinson Cancer Research Center featuring six myeloma experts, including:
Dr. Edward Libby, Seattle Cancer Care Alliance, Seattle, WA
Dr. Leona Holmberg, Seattle Cancer Care Alliance, Seattle, WA
Dr. Faith Davies, NYU Perlmutter Cancer Center, New York, NY
Dr. Damian Green, Fred Hutchinson Cancer Center, Seattle, WA
Dr. Pamela Becker, University of Washington, Seattle, WA

Dr. Brian Van Ness, University of Minnesota, Minneapolis, MN
Myeloma Genetics 101
Dr. Brian Van Ness discusses how genetics affect myeloma diagnoses, treatments, and survival rates.
Transplant for Myeloma in the Age of Novel Therapies
Dr. Leona Holmberg presents on why stem cell transplant is recommended and what it accomplishes within the myeloma cancer.
Treatment of Standard and High-Risk Myeloma
Dr. Faith Davies covers the features of standard versus high-risk treatments, how myeloma cells change with different treatments, and developing specific approaches for chromosomal issues in myeloma patients.
Selecting the Right Myeloma Treatment with Your Doctor
Dr. Edward Libby discusses how a myeloma patient can determine the right therapy strategy with their own physician.
Multiple Myeloma Immunotherapy
Dr. Damian Green covers myeloma immunotherapy in the past, present, and future possibilities for treatments.
How to Treat "Worst Risk" Myeloma
Dr. Pamela Becker speaks about what "worst" risk myeloma is and how to address it as a patient to achieve the best outcomes.
Myeloma Expert Panel and Q&A – Morning
Myeloma experts Drs. Holmberg, Green, Becker, and Davies answer patient questions from the audience during the live Q&A discussion panel. Topics covered include:
0:09 What has changed for risk factors since the Boston IMW meeting?
2:40 Do all transplants involve high-dose chemotherapy?
5:48 How do light-chain test results compare to flow cytometry or NGS testing?
6:35 What is it about new drugs like Velcade that cause neuropathy as a side effect?
12:45 Can genetics increase your risk of neuropathy on Velcade, and are there ways to alleviate the side effects of the drug?
17:15 Of all the new drugs in the pipeline, which seem the most promising for patients who have relapsed on standard of care treatments?
19:56 Do patients become refractory to treatments because of immune exhaustion?
24:35 What things (like exercise or diet) can a patient do to alleviate or prevent side effects of treatment like neuropathy?
27:19 Should smoldering multiple myeloma patients start treatment?
33:17 If I have previously been treated how does your immune system get restored after a transplant?
35:57 Has funding for research been cut by drug companies and would more money help more clinical trials to be performed?
Myeloma Expert Panel and Q&A – Afternoon
Myeloma experts Drs. Green and Becker answer patient questions from the audience during the live Q&A discussion panel. Topics covered include:
0:01 What's the difference between your radioactive isotope delivery method and the Cellectar approach that targets the cancer cell membrane?
2:19 How long do cryo-preserved stem cells last?
3:15 How do you alleviate cramps especially after receiving dexamethasone?
4:02 Are there clinical trials for people in a Complete Stringent Remission?
6:20 Are you as doctors comfortable talking with patients about when it is time to stop treatment and deliver end of life care?
14:23 Do grassroots efforts to fund studies help researchers?
18:32 Do bisphosphonates have an anti-myeloma effect?
19:17 How is precision medicine being integrated into myeloma treatment?
Thanks to our Platinum Sponsor

Thanks to our additional Myeloma Crowd Round Table Sponsors: Takeda Oncology, GSK, Celgene, Karyopharm and Adaptive Biotechnologies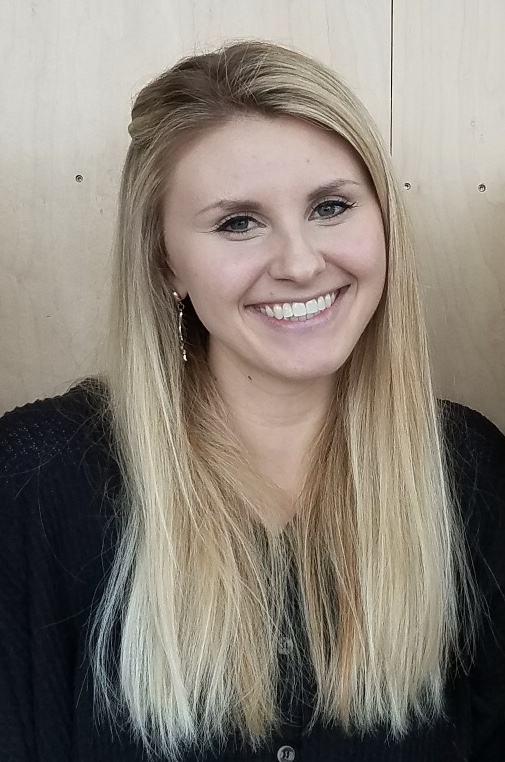 about the author
Erika Johnson
Myeloma Crowd Editorial Contributor, Nursing student, and cancer advocate.
Thanks to our HealthTree Community for Multiple Myeloma Sponsors: