Clinical Trial: Bispecific Antibody Elrantanamab For Relapsed Multiple Myeloma
A new bispecific antibody called elranatamab targeting BCMA is being tested in the MagnetisMM-9 clinical trial for relapsed myeloma patients who have received at least three prior therapies and is now open at 39 centers across the world.
Bispecific antibodies are an exciting new drug class making their way to the myeloma clinic. The bispecific antibodies work by connecting BCMA (or other myeloma targets) on myeloma cells with CD3-expressing T cells that then activate the T cells to kill the myeloma.
In December 2022, study data of 123 patients from the MagnetisMM-3 study showed that elranatamab had a 61% overall response rate with 84% of patients maintaining the response at 9 months, even when relapsed patients had been heavily pre-treated.
About the Study
In the MagnetisMM-9 clinical trial, elranatamab is given to participating patients as a subcutaneous (injection under the skin) with the first two doses being "step-up doses," meaning that lower levels of drugs are given for the first two doses to reduce the severity of potential side effects.
As an additional safety precaution, the first two doses are administered with an overnight hospital stay so the study team can monitor the patient for any potential side effects.
Critical side effects like cytokine release syndrome or neurological toxicities can be common with the use of BCMA-directed treatments such as CAR T cell therapy and bispecific antibodies. The hospital monitoring is being incorporated into most bispecific antibody clinical trials as a precautionary measure, although with the step-up dosing, these side effects tend to occur at lower levels.
In order to further reduce the risk of cytokine release syndrome, pre-medication with dexamethasone (and acetaminophen and diphenhydramine) are administered during the first cycle of elranatamab (day 1, day 4, day 8). Dexamethasone is not used in additional treatment cycles.
The study will evaluate the step-up dosing approach and the potential recommended length of treatment.
To join the study, patients must have already received:
at least one proteasome inhibitor like bortezomib or carfilzomib
at least one immunomodulator like lenalidomide or pomalidomide
at least one anti-CD38 monoclonal antibody like daratumumab or isatuximab
Study Sites
The study is open in Arizona, Colorado, Florida, Kentucky, Louisiana, Massachusetts, Michigan, New Jersey, New York, Ohio, Pennsylvania, Texas, Utah, and other international locations.
Bispecific antibodies are one new drug class that could radically change the face of myeloma care and we encourage patients to evaluate clinical trials as a treatment option because it is the way we can accelerate a myeloma cure. For more information about the study, click here.
How We Can Help
If you need assistance finding or joining clinical trials, please contact our Patient Navigator support team at 1-800-709-1113 or at support@healthtree.org.
Did you know you can find more clinical trials in HealthTree Cure Hub?
Create a free account at healthtree.org, complete your profile, and click on "Clinical Trials" in the left navigation to find trials that meet your search criteria.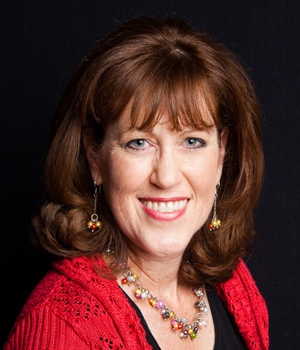 about the author
Jennifer Ahlstrom
Myeloma survivor, patient advocate, wife, mom of 6. Believer that patients can help accelerate a cure by weighing in and participating in clinical research. Founder of HealthTree Foundation (formerly Myeloma Crowd).
Thanks to our HealthTree Community for Multiple Myeloma Sponsors: