Join our Myeloma Caregiver Community Chapter
Myeloma caregivers face a different battle than their loved ones do. This role often comes with unique challenges, full schedules and complex emotions. However, there is power in meeting and connecting, and we believe that by meeting together we can ease each other's burdens and improve the myeloma experience for others like us.
If you are a myeloma caregiver and are interested in meeting with others, please join our Myeloma Caregiver Community. We will meet virtually as a Community Chapter each month, at times with experts and other sessions amongst ourselves as we discuss how best to support one another and provide solutions for each other's needs.
You can sign up for the chapter or register for our upcoming event below. We look forward to meeting with you!
Myeloma Caregiver Community Chapter:
Meet with other Myeloma Caregivers!
August Myeloma Caregiver Community Chapter Event:
Join us on Tuesday, August 30th to discuss "Processing the Grief of Your Loved One's Diagnosis (And the Life You Thought You'd Have)". We will discuss together the five stages of grief and how normal it is to grieve the life that you thought you'd have before your loved one's diagnosis. This discussion's intent is to connect, support and validate other myeloma caregivers who are going through similar experiences. The event will occur virtually at 7:00 pm Eastern (4:00 pm Pacific, 5:00 pm Mountain, 6:00 pm Central)
Register Today for the Caregiver Event!
---
A special thanks to our sponsors who make these Chapters possible: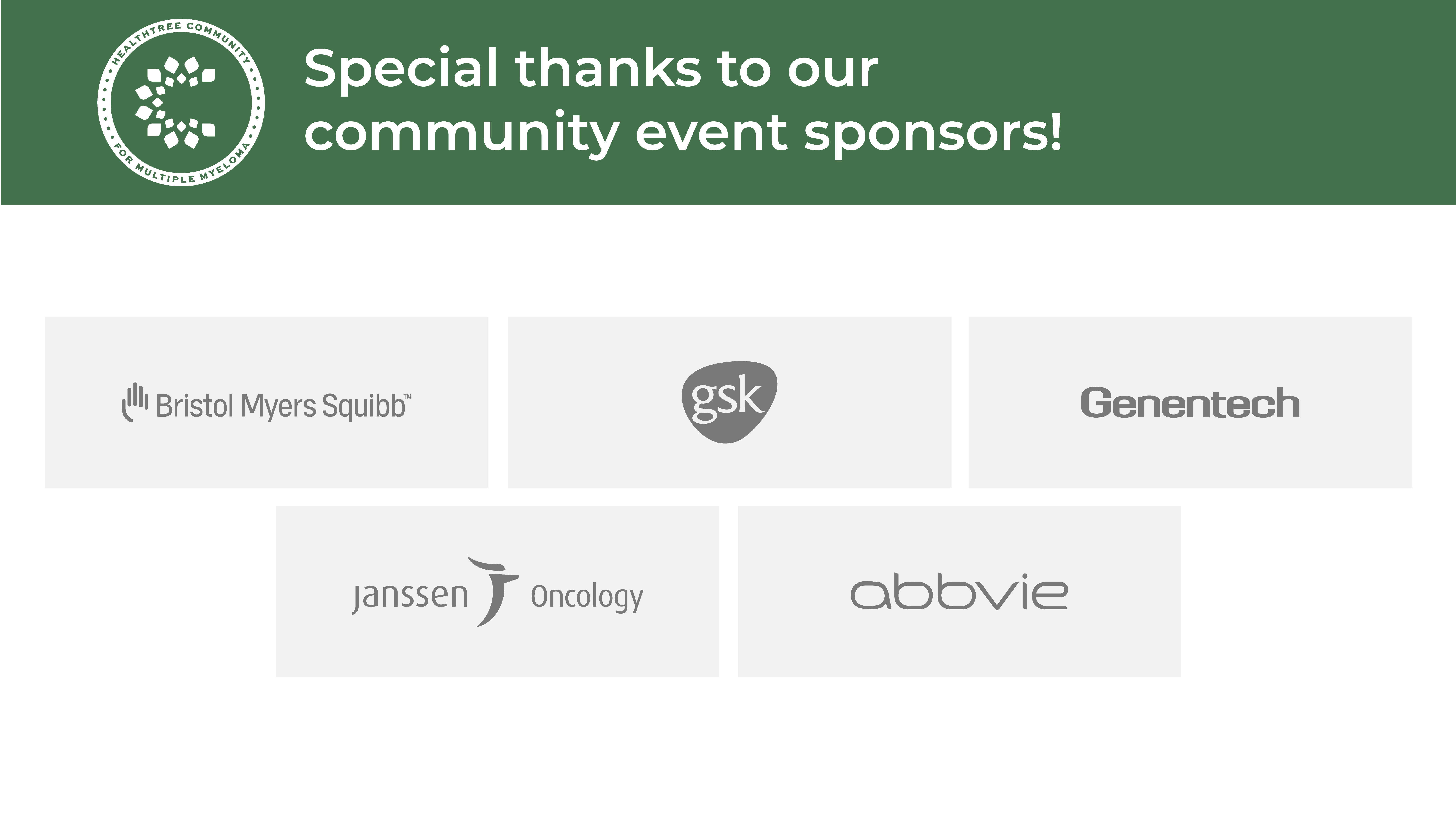 about the author
Audrey Burton-Bethke
Audrey is the Editor for the HealthTree Foundation for Multiple Myeloma. She originally joined the HealthTree Foundation in 2020 as the Myeloma Community Program Director. While not knowing much about myeloma initially, she worked hard to educate herself, empathize and learn from others' experiences. She loves this job. Audrey is passionate about serving others, loves learning, and enjoys iced chais from Dutch Bros. She also loves spending time with her supportive husband and energetic three-year-old.
More on Life With Myeloma
Thanks to our HealthTree Community for Multiple Myeloma Sponsors: