What can your MRI or PET-CT tell you about your kind of myeloma? More than you ever imagined!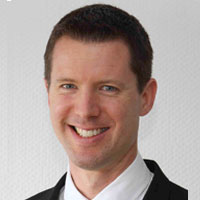 In a recent Myeloma Crowd Radio show, Dr. Jens Hillengass of the University of Heidelberg shares the importance of what X-Ray, CT, PET and MRI tell you about your disease. The full show is worth a read or listen, but we thought a summary was in order.
Here's the breakdown by type of scan, what it tells you about prognosis and when to have them done:
X-Ray
X-Ray is good for seeing damage in the long bones, but can't show enough detail in the spine and pelvis
Bone damage has to be extensive for it to show up on the X-Ray (30 to 50% bone destruction)
It was the gold standard for diagnosing myeloma, but better tools are now available
X-ray shows mineralized bone, but not soft tissue involvement
PET Scan
The PET can see inside the bone marrow, where the actual disease takes place
PET is also useful to see focal lesions, especially after therapy. If there is still an uptake of the nuclear tracer, it means there is still disease activity, which might not be seen on the MRI.
The PET-CT are commonly performed at the same time.
If residual lesions are still present on the PET-CT after therapy, it is an adverse prognostic factor because those focal lesions might be the source of a relapse of the disease.
PET-CT is not a good tool to assess diffuse infiltration - it could be mistaken for bone marrow reactivation for other reasons, like inflammation.
CT Scan
CT is better than X-ray and is soon to over take X-ray as the "gold standard"
CT can give you a 3-D view of the bones, including the spine and pelvis
CT can show infiltration in the long bones. It is harder to see inside of the bone marrow in the spine.
CT can see mineralized bone
CT can help determine bone stability, like osteopenia or osteoporosis
Results of a CT can be negative, but an MRI can still be positive, so both tests are needed for myeloma patients, especially for newly diagnosed and smoldering patients.
MRI
MRIs can show patterns of lesions. (diffuse, focal and salt and pepper) These patterns are directly related to prognosis (see below).
MRI is highly sensitive. It's main benefit is early detection both to see inside of the bone marrow and to detect infiltration patterns.
MRI is a a better test for early stage of disease, like smoldering myeloma.
MRI doesn't show mineralized bone at all.
Patterns of Lesions and How it Affects Prognosis
Dr. Hillengass found that the patterns of the lesions on the MRI correlate with patient outcomes. Keep in mind that overall prognosis takes everything into account - imaging results, genetic features and other factors like high LDH levels, etc. But who knew that imaging could tell us so much?
Diffuse pattern: This is a pattern looks like a grey-scale shadow that appears to be evenly spread on the MRI. This pattern is difficult to identify and requires a fairly experienced radiologist. A radiologist will compare the grey-scale of the bones to the intervertebral disk. If the color is darker compared to the intervertebral disk, it is a higher diffuse infiltration, if the color is lighter than the disk, it is a lower infiltration. This pattern has the most adverse prognosis. A third of patients have this type of pattern.
Focal lesions: Focal lesions are very common for multiple myeloma patients. They appear as dark spots on the bone. The more focal lesions present, the more tumor mass. More than 7 focal lesions at first diagnosis of symptomatic disease has adverse prognosis. A third of patients have this type of pattern.
Salt and Pepper Pattern: This pattern appears as very small dots of black lesions that are viewed on a background of white fatty bone marrow. Prognosis for patients with the salt and pepper pattern is nearly the same as patients who have no patterns at all.
Combinations of Patterns: Patients with diffuse plus focal lesions tend to have worse prognosis. A third of patients show both diffuse plus focal lesions.
Location of Patterns: The location of the lesions (spine, pelvis, leg bones, etc) is not very important, but the location inside or outside of the bone is very important. If the myeloma is coming out of the bone and moving into the soft tissue, or it is in the soft tissue alone, without connection to the bone, the prognosis is worse than finding the myeloma inside of the bone only.
What to Get and When
At First Diagnosis: Get a whole body MRI and a whole body CT at first diagnosis in every patient, especially in smoldering and symptomatic patients. If there are suspicious lab values, MGUS patients should also have these tests performed.
After Good Response: PET-CT and MRI should be performed again. If both can't be done for economic reasons, Dr. Hillengass does the MRI because it shows if the diffuse pattern has disappeared and if the number and size of focal lesions have or have not decreased after treatment. With the MRI, you will still see old lesions because they take time to heal (can take years). With the newer therapies, he noted that bone healing seems to be faster compared to older therapies like melphalan and prednisone.
For Smoldering Patients: At initial diagnosis, both MRI and CT are recommended to exclude active myeloma. Then, a yearly MRI follow up is suggested as it is the best imaging tool to detect disease progression.
Note: If both CT and MRI cannot be performed, Dr. Hillengass suggests the whole body CT and an MRI of the spine and pelvis.