Multiple Myeloma Awareness, Education, and Funding - The Keys To Improved Survival Rates, Good New Bad News?
March is Multiple Myeloma Awareness month, and the myeloma patient community has much to be thankful for, however there are still some major challenges to overcome. And I think we can sum them up into Good News and Bad News.
Bad News then Good News
The Bad News is that according to a study by the UK only 3% of the population have ever heard of myeloma, and 1 in 5 die within 60 days of diagnosis due to delayed diagnosis. CLICK HERE to see their presentation. The Good News is that we have new innovative awareness programs to help to promote awareness in the general population and in the general practitioner community.
Myeloma Crowd has a list of activities each of us can do to help to improve awareness; Mambo for Myeloma is one of them and Pat's Myeloma Beach Party is another. To view CLICK HERE. The MMRF also has a list of activities if you CLICK HERE.
We still have a long way to go to get the word out to the general practitioner community to conduct M spike and light chain tests to find myeloma early when it is easiest to treat.
The Bad News is National Cancer Institute (NIH) provides myeloma with just half of the funding per life lost as compared to the average of funding for all other cancers. We receive $45.4 million dollars or $2017 per life lost, and this has dropped because of government funding cuts. What this means is that we have far less money to fund clinical trials than the average cancer. Melanoma, the skin cancer, gets $122.5 million and has one half the deaths as does myeloma, so they get $12,616 per life lost. More money means more clinical trials, and NO TRIALS, NO CURE.
The Good News is we have institutions like the IMF (International Myeloma Foundation) which bring some of the best minds together to help focus research, and the MMRF (Multiple Myeloma Research Foundation) which has a focus on research but also has been a remarkable fundraising engine. In 2013 they have collected over $29 million or almost 65% of that which we receive from the NCI. They have helped to speed 5 new drugs to market for the myeloma patient community. Now we also have a new funding and research initiative which could in fact revolutionize funding, trial selection, focus, and perhaps get myeloma to a point where we have funding above the average of other cancers. It is the Myeloma Crowd Research Initiative (MCRI), that could provide patients, caregivers, doctors, and the general public an opportunity to back the trials which they feel will provide the best opportunity for success. Improvements in cancer have been a slow evolutionary approach, and this may just be the breakthrough REVOLUTIONARY approach we have prayed for. I do know this, it has drawn some of the smartest, skilled, energetic, and talented myeloma specialists in the world to be part of the MCRI scientific advisory board.
The Bad News is the average life expectancy for myeloma, as reported by the National Cancer Institute, has not improved in the last 4 years. It remains at just 4 years on average.
The Good News is that in the last decade it has improved by 33%, or from 3 years to 4 years. More good news is that if you are diagnosed early enough before the disease has progressed too far to be adequately treated or is high risk disease (15% of patients), and you get care from a multiple myeloma specialist you can expect to live on average 10 years and more. Perhaps even more based on the rate of development of new drugs and treatments. So how do we beat the average? If you are over 50 and have bone pain, broken bones without much of a reason, anemia, high calcium in the blood, high blood pressure, kidney insufficiency, fatigue, slow to stop bleeding, crusty patches of skin, these all may be the result of early multiple myeloma development and you should get a M spike and light chain test to rule them out. At 55 you should get these tests every other year as part of your annual physical. It is an inexpensive test, and in this case it is better to be SAFE THAN DEAD! In addition, the local oncologist or hematologist is not skilled enough to treat myeloma unless they see 100 myeloma patients or more per year. A multiple myeloma specialist MUST be on your team to insure you beat the average life expectancy.
Over the nine years of my journey, I have learned more and more about myeloma and the Good and the Bad about myeloma. When the average survival rate for all patients does not change for 4 years straight, it can be very discouraging, but when I get a letter from someone I have helped, I am renewed. It reminds me of the parable of the starfish and the young boy.
---
The Boy and The Starfish
One day, an old man was walking along the beach in the early morning and noticed the tide had washed thousands of starfish up on the shore. He spotted a boy who appeared to be tossing them back into the ocean.
He approached the boy and asked him why he spent so much energy doing what seemed to be a waste of time.
The old man gazed out as far as he could see, "But, there must be hundreds of miles of beach and thousands of starfish. You can't possibly rescue all of them. What difference is throwing a few back going to make anyway?"
The boy then held up the starfish he had in his hand and replied, "It will make a difference to this one!"
Good luck and may God Bless your Cancer Journey. For more information on multiple myeloma survival rates and treatments CLICK HERE and you can follow me on twitter at: https://twitter.com/grpetersen1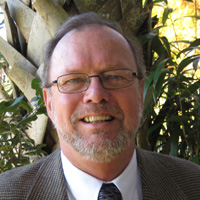 about the author
Gary Petersen
Gary is a myeloma survivor and patient advocate. His work centers around helping patients live longer by helping them to find facilities who are beating the average survival statistics. You can find Gary's site at www.myelomasurvival.com and follow him on Twitter at @grpetersen1
More on Life With Myeloma
Thanks to our HealthTree Community for Multiple Myeloma Sponsors: