Meeting Fellow Myeloma Warriors. I Hate Cancer, But I Love My Fellow Survivors
BY LIZZY SMITH Thanks to Facebook, Twitter (@lizzysmilez1), and my blog (www.lizzysmilez.blogspot.com), my myeloma journey has brought amazing people into my life. I've said this a million times before, I wouldn't wish cancer on anyone. Except... well, it's put me on a whole new road in life. Before cancer, I worked a lot, had a failing marriage, was trying to raise two young children, had two dogs, two homes, and I was so busy I didn't enjoy much of anything. I was on auto pilot: wake up early, get dogs fed, get dressed, get kids ready for school, make them breakfast, wonder where my drunk husband was, drop off kids at school, go to work (but first battle an hour of traffic), work work work, rush home (more traffic), feed and walk dogs, make dinner, do dishes, help kids with homework, try to spend time with my children, try to ignore my screaming drunk husband, get kids to bed, clean the house, pay bills, rent out our vacation home, try to get to bed before midnight, sleep. Wake up the next morning. Repeat. Yuck. And then I got cancer and my world changed. So did my focus in life. These days, life is about health, my children, my loved ones, and experiencing life. I want to make a difference in the world and find joy and meaning. And I'm doing just that (or at least I'm trying). So thanks to Facebook, few weeks ago, several of us in a myeloma group realized that we were all in the Salt Lake City area. We decided to meet up for breakfast, which took place last Friday in American Fork, Utah. At our breakfast was me, plus four other myeloma warriors, one dad of a patient, and an identical twin sister who donated her stem cells to her sister for a stem cell transplant. And this myeloma diagnosis that tends to affect older African American men? I wasn't seeing it. All five of us myeloma warriors were women in our forties. Lucky us I suppose. There was... -Me: Diagnosed at age 44 in January 2012, had tandem auto stem cell transplants, currently in stringent remission (knock on wood), and on indefinite maintenance therapy of Velcade-Dex-Thalidomide. -Jenny: Diagnosed at age 43, had tandem auto stem cell transplants, currently in stringent remission, and not currently on maintenance therapy. -Heidi: Diagnosed in her forties, had a single auto stem cell transplant, and is currently in remission. -Jessica: Randomly discovered she has smoldering myeloma and has not yet had any treatment. She is being closely monitored. -Michelle: Diagnosed just a month after her wedding in 2014. She just finished up a syngeneic stem cell transplant (her identical twin sister donated her stem cells, which is like getting your own stem cells back, only better because there are no myeloma sleeper cells lurking in there). Also in attendance was Michelle's dad (her primary caregiver) and her twin sister/donor who was visiting from Arizona. A few take-aways from our breakfast: - It is interesting to chat with myeloma patients who are still on some kind of medication. All of us have short-term memory issues. We would chatting mid-sentence and search for words and simply forget what we were talking about. Chemo brain- it's real! It's that "foggy" sensation, not feeling sharp, and simply forgetful. Kind of comical (if there is such a thing in the cancer world). -Cancer brought out strength in all of us that we didn't realize we had. Yep, there in our reserves of strength lies more mojo than we ever thought possible. -Each of our paths to diagnosis is -- searching for the right word here -- "uncanny". In Jessica's case, who has smoldering myeloma, it was caught by "accident." Because she is aware that she must be monitored, this should hopefully bode well for her overall health. As we know, myeloma attacks bone and organs. Treating it before there are complicating factors matters. I pray Jessica never needs treatment but thank goodness she's under medical care to watch carefully. For the rest of us, it was almost like God (or if you're not spiritual, a higher power) helped prepare us for the tough journey ahead. -We had amazing support from those around us. How quickly we realize who are friends and loved ones are. And without our caregivers and supporters, fighting this disease is far harder. -While the myeloma journey can be really difficult, there is healing-- physical and emotional. Things can get better. I look at Michelle who is just barely out of transplant and doesn't feel all that great. I reminded her that her hair will grow back, she will feel better, and that she will find joy, meaning and even fun on the other side. As a newly married, soon she can take a great honeymoon to celebrate how far she's come. I will never forget starting my myeloma journey. I felt horrible and I talked to a myeloma survivor one day on the phone who happened to be skiing and was driving down from the slopes during our conversation. I couldn't fathom ever skiing again. My ribs were sore, I had no energy, and my upcoming treatment protocol took up a ridiculous amount of time. A year later, I was skiing. Heidi, who was at our breakfast, had her transplant some seven months ago. She's been skiing three times so far this season. Life will never be the same for any of us, but it can be amazing, wonderful, and ok in our "new normal." I hope that these messages were hopeful for our smoldering guest, Jessica. I hope she never progresses but it's amazing, and helpful, to know that we are not alone in this battle. So would I wish this cancer journey on anyone? Of course not. But here we are, making the best of it, supporting each other, and discovering a purpose in the midst of it all.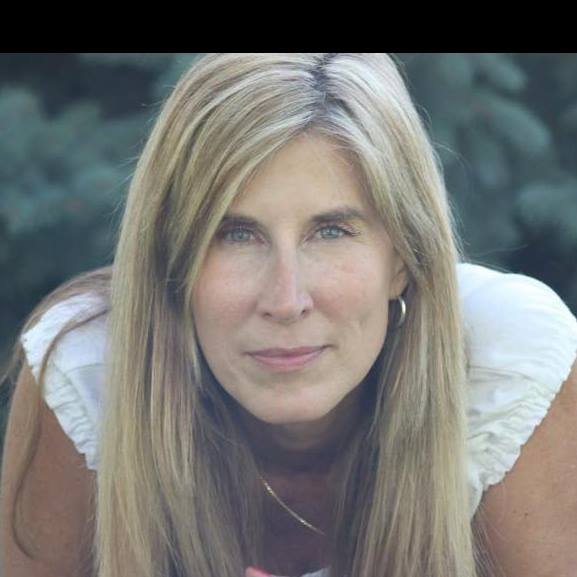 about the author
Lizzy Smith
Lizzy Smith was diagnosed with myeloma in 2012 at age 44. Within days, she left her job, ended her marriage, moved, and entered treatment. "To the extent I'm able, I want to prove that despite life's biggest challenges, it is possible to survive and come out stronger than ever," she says.
More on Life With Myeloma
Thanks to our HealthTree Community for Multiple Myeloma Sponsors: