Medicare Denies Coverage for Potentially Curative T-cell Depleted Allogeneic Transplant for High Risk Myeloma Patient
BY GRATIA WILLIAMS My spouse, who is a high risk myeloma patient, has been denied a potentially curative T-cell depleted allogeneic stem cell transplant by Medicare. This is an outrageous situation, especially given that most medical insurance companies, according to Dr. Guenter Koehner, Memorial Sloan Kettering Cancer Center, New York, will cover the cost of donor transplants [see link to Myeloma Crowd Radio]. The first part of this story is familiar to many myeloma patients, the second part may not be. In March 2009, my husband was diagnosed with myeloma, an incurable blood cancer and subsequently received the standard therapies available at the time for induction treatment. In early 2010, he underwent an autologous stem cell transplant, which brought about near complete remission for approximately one year. Unfortunately, at that time he began to relapse and given the emerging paradigm shift to continuous therapy, especially for high risk patients, he was put on a regimen of Pomalyst and other drugs that controlled his disease for one year until this relatively new FDA approved drug started to fail. At this point, he was switched to a regimen of Kyprolis, Revlimid and Decadron that has been efficacious for a little over two years. However, recently his oncologist advised that his light chains are beginning to increase, which indicates that "something is going on," namely, that he is on the cusp of another relapse. Yet again, he is at a new crossroads in the so-called "disease course" that has signaled the need for a different treatment strategy. Given this situation, my husband and I were called in to meet with his myeloma doctor who is affiliated with the Weill Cornell Myeloma Service, New York. Shortly before the day of our appointment, by chance, I listened to a Myeloma Crowd Radio broadcast in which Dr. Geunter Koehne introducing his safer, T-cell depleted allogeneic transplants that are being pioneered at Memorial Sloan Kettering Cancer Center. As it turned out, this is exactly the therapy that my husband's doctor, who is also a transplant specialist, recommended that we consider given its potential for cure. Fortunately, the two physicians have a close working relationship. I could hardly believe my ears; in the past, my husband's doctor has been very hesitant to discuss allo transplants given the high mortality rate of traditional donor transplants; we were elated by this dramatic turnaround. At the same time, we asked about the new drugs on the horizon for FDA approval sometime next year, such as the monoclonal antibodies, but were told that for various reasons my husband would not meet the criteria to participate in the trials for these new therapies. And, even when they are available after FDA approval, these drugs will only treat the disease, not cure it. Therefore, the new, safer donor transplant available at Sloan Kettering seemed to offer an excellent opportunity for my husband. After several weeks passed, we met with Dr. Koehne who, after reviewing my husband's medical records, advised us that clinically he qualifies for the T-cell depleted donor transplant. Importantly, his disease is not too advanced and thus, he would be a good candidate. Dr. Koehne clearly stated, however, that there were two limitations: the need to find a donor match, and his insurance, namely Medicare. The donor limitation is completely understandable. The Medicare "limitation" is not understandable, it is baffling, unconscionable, and most of all tragic. A viable, potentially curative therapy that other insurance companies usually cover, is not covered by Medicare. Although we were warned that the Medicare would probably not cover even the first step in the process, we asked that the Sloan Kettering patient finances department try to apply to Medicare for the donor search, but as expected, it was denied by Medicare. In the past and as recently as a year ago, Dr. Koehne has submitted extensive letters of necessity to Medicare, which were peer reviewed, but Medicare repeatedly denied coverage to his patients and so a disturbing pattern of rejection emerged. Might the dubious term "death panel," in fact, be aptly applied to Medicare? We are discouraged, devastated and outraged that insurance coverage for a deadly disease has been denied by Medicare. At the time of this writing, we do not know what alternatives my husband's myeloma doctor will recommend, we merely hope there are some. I am also looking into Car T-cell trials that are being conducted at the NIH and elsewhere outside New York, but the need to travel to these sites is a major drawback. There is also the possibility that my husband may not meet the criteria for these studies which are in very early stages of investigation without claims to being potentially curative. It is my profound wish that awareness of our situation will bring about change in Medicare policy that will serve all myeloma patients who might face the same devastating limitation to treatment. Update:
I want to let the myeloma community know that MSKCC is putting us through a Financial Assistance review as a special accommodation for my husband who is
not
an established patient at Sloan. This came about unexpectedly last Friday thanks to the remarkable patient transplant coordinator who I contacted at the suggestion of Dr. Koehne's office assistant. She in turn contacted the Financial Assistance Program at Sloan to find out if this would be considered, and
on Monday
I received a call from someone in FAP who told me that she was sending an application form and had been asked to expedite the review process!
After review of our entire financial circumstances, Sloan might offer the medical services a reduced cost, which we would have to pay out of pocket over a limited amount of time. Even this option may not go through as an offer from Sloan--but at least they are trying to present an alternative since Medicare will not cover the transplant. However, I have made it clear to Sloan that I cannot (at age 65) take on more debt.
I also want to let you know that my contact at the IMF told me that Dr. S. Giralt at Sloan is lobbying CMS through the International Myeloma Working Group to get donor transplants covered by Medicare. But, of course, it is not clear if and when Medicare will change its policy.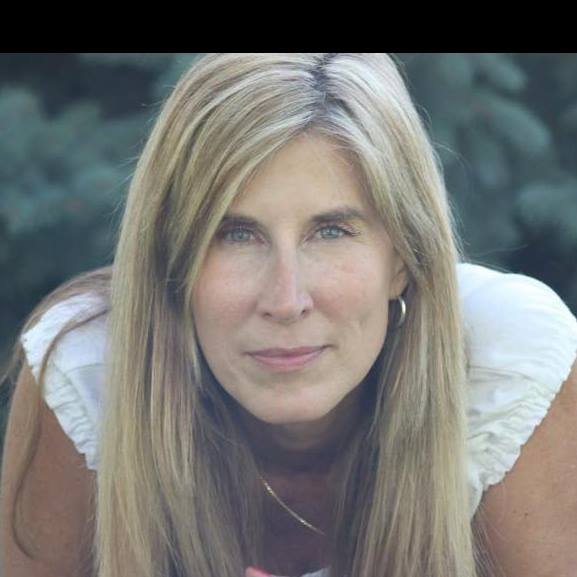 about the author
Lizzy Smith
Lizzy Smith was diagnosed with myeloma in 2012 at age 44. Within days, she left her job, ended her marriage, moved, and entered treatment. "To the extent I'm able, I want to prove that despite life's biggest challenges, it is possible to survive and come out stronger than ever," she says.
More on Life With Myeloma
Thanks to our HealthTree Community for Multiple Myeloma Sponsors: